Liking these posts? Follow Corporette on Twitter — this is the edited version of what we're reading! (We also Tweet if we hear about a good sale.)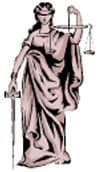 – Great article on what women lawyers have worn to court and how judges have reacted to those outfits. Shouldn't Lady Justice be blind? [Counterfeit Chic]
– Behold: yet another article of women bullying other women at the office. [NYT]
– Two interesting posts on Above the Law this week about women workers: many women are dissatisfied with their jobs — but so long as they don't take time off for child rearing they make as much as men, in general.
– Interesting article on how women invest differently than men. [WSJ]
– The Glass Hammer advises how to get a male mentor, and studies the factors that sustain successful women leaders.
– How to get the best deals on airline flights: buy on a Monday, Tuesday, or Wednesday. [WSJ]