Liking these posts? Follow us on Twitter or fan us on Facebook — this is the edited version of what we're reading! (We also Tweet if we hear about a good sale.)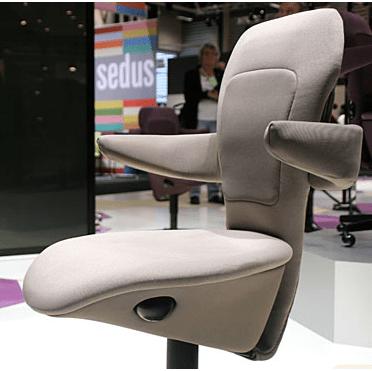 – DesignBoom reports on an office chair designed specifically for women: the Lei, by Monica Forster (pictured).
– The WSJ notes the rise of "power denim," worn by world leaders and executives alike.
– Forbes has footage of Indra Nooyi talking about the challenges facing women in business. Meanwhile, Hiring Partner posts some thoughts on women as rainmakers.
– Shine suggests 10 drugstore shampoos you should avoid.
– Finally, from The Onion: "Group of Popular Girls Reduces Nation to Tears." (We'll bet they insulted the nation's shoes.) Also: Fashion Under $100 has a ton of fun Halloween costume ideas.
Incidentally — we're going to be experimenting with posting these recommended articles to our Facebook page, as well as to Twitter — please let us know how you think it's going.