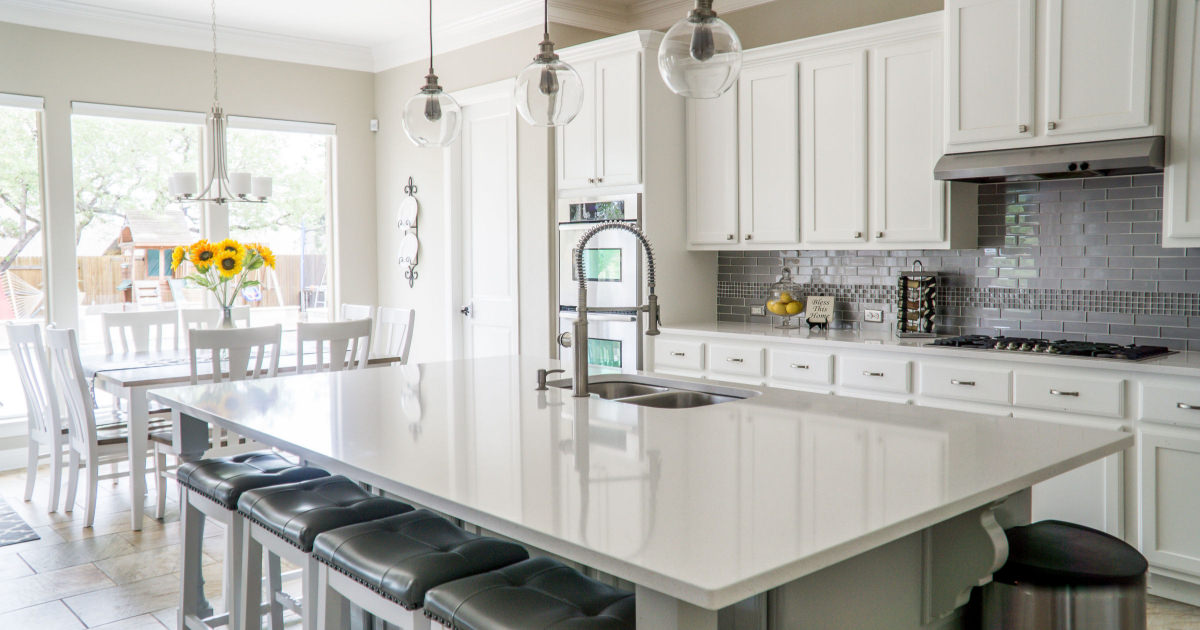 Here's a fun question for this Monday: what does your dream home look like? Do you want something cozy and small, like one of those adorably tiny homes? Would you want something sprawling, with wings? Open concept? All white everywhere? Would it have substantial grounds — a pool — a boat dock?
Might it be a houseboat (or, hey, while we're dreaming, yacht)? For purposes of the discussion, let's take location out of it (so, for example, you can say you want a midtown Manhattan home with wings and a ton of outdoor space, which probably will not exist even for the wealthiest), as well as price.
For my $.02, I am always happiest when my family is all hanging out together in the same room — so I'm not sure I would necessarily say I wanted something crazy with different wings or grounds. In fact, I would say cozy is one of the biggest touchstones for me — think bookcases with books everywhere and the kind of dining room/breakfast nook that has banquette seating.
Lots of low, interesting lighting like along baseboards or other mouldings and the like. Ok, maybe an indoor pool for laps might make its way to the list (or one of those crazy hot tubs with the oppositional streams so you can swim laps against the current). 
Readers, how about you — what does your dream home look like? For those of you who have lived in a lot of different houses and apartments, what have you learned the hard way that you hate but thought you'd love (apparently this is a thing with open concept homes!) and what were you surprised to find you love?
Stock photo via Stencil.