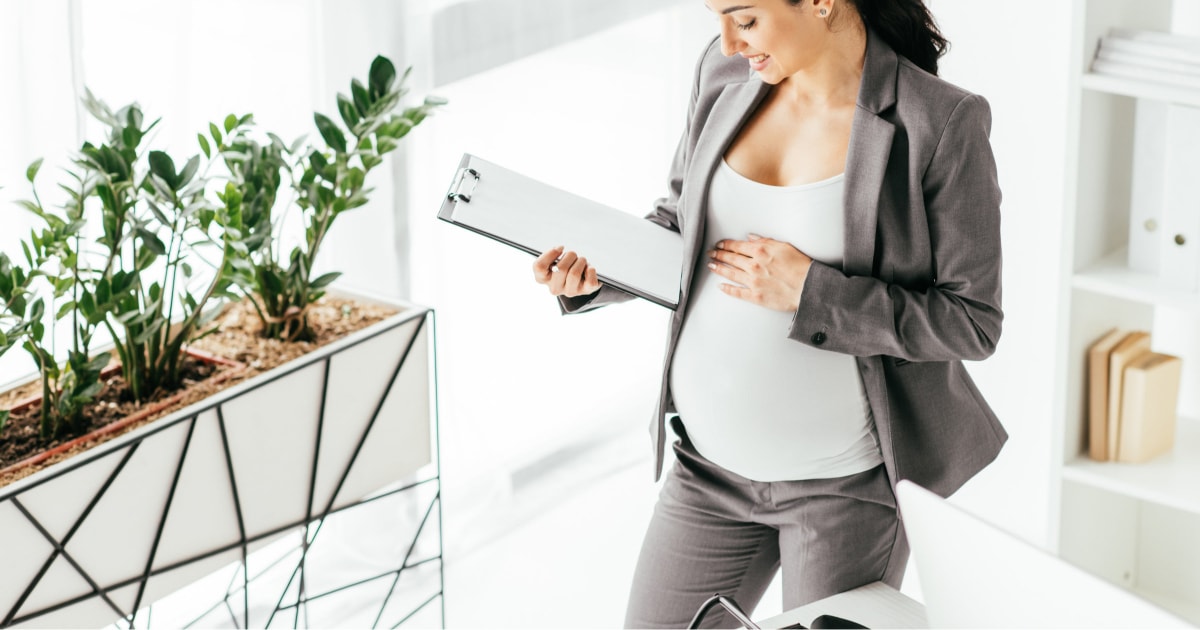 Where the heck CAN you find interview suits if you're pregnant? This summer we've been updating our Guides to Suits (here are our latest roundups of the best suits for women in 2018, a specific roundup of plus-size suits and stylish petite suits) — so over at CorporetteMoms today we're updating our roundup of the best maternity suits for professional women.
Of course… pickings are slim, as always with maternity career suits. We've talked before about what to wear to work when you're pregnant (in general) and whether you really need to wear a suit to court if you're a pregnant lawyer — but it's been a while.
This post contains affiliate links and Corporette® may earn commissions for purchases made through links in this post. For more details see here. Thank you so much for your support!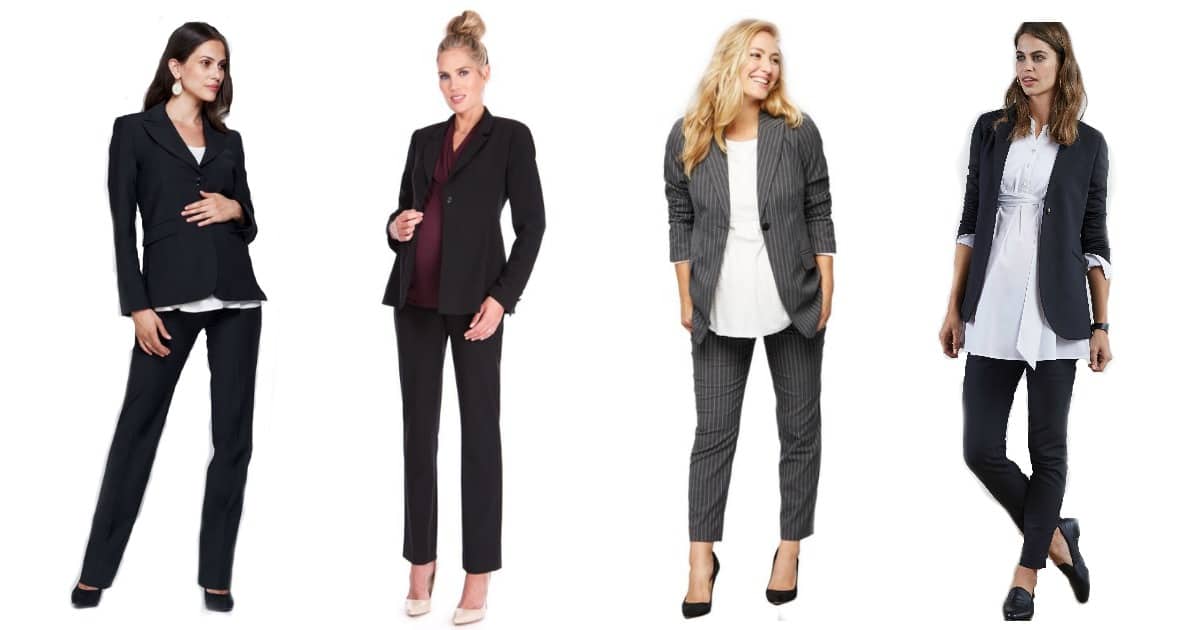 Above, maternity suits for professional women: one / two / three / four
So what DO you wear on "big career days" if your normal clothes no longer fit and your maternity clothes aren't professional enough? (For example, where can you find interview suits if you're pregnant?) Did you find a mythical maternity suit? Thrift one from an older collection? Buy a too-big maternity suit off the rack and tailor it? Wear two black pieces to "make" a suit?
Or did you just shrug and wear whatever, like a dress and blazer?
2020 Update: These are some of our favorite maternity dresses for work…

(Another question: do you think it matters how close to your due date you are — i.e., if you have one interview in week 39 it may not be a big deal to wear a blazer and dress, but if you have a 3-month jury trial starting around Month 5, you may want to try to find an official maternity suit?)
Do tell…
Psst: here's our last discussion on the fun of taking a new job while pregnant, and our best on-campus interview tips and resources.
Social media images: Deposit Photos / shippee.
Updated social media images (2020): Stock photo via Deposit Photos / HayDmitriy.