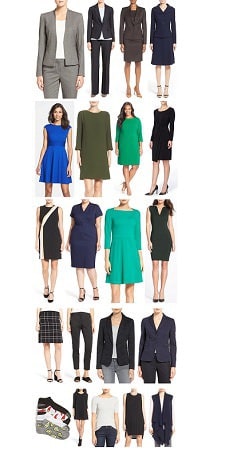 2018 Update: Check out our latest guide to what to buy at the Nordstrom Winter Sale in 2018! 
The below content is about the 2017 Nordstrom Winter Sale.
The Nordstrom Winter sale is on! As promised earlier, I thought I'd poke through the sale to pick out some fo the best workwear in the big winter #nsale. Some general notes at the outset:
Great selection of Classiques Entier — you can get an entire suit for $300! Lots of cute blazers and blouses too.
Lingerie-wise: so many cute Hanky Panky things are 40% off; Natori is well-represented in the sale (they have a lot of top-rated bras, including this one), as is Cosabella
Note that while we've included a few plus-size options here, you can check more out on our page full of plus-size workwear picks
One other note — each row of clothing goes from least expensive to most expensive — almost everything on the page is really affordable. (This suit is the real outlier, but it was too pretty not to include!) Pretty much everything else ranges in price from $9-$150.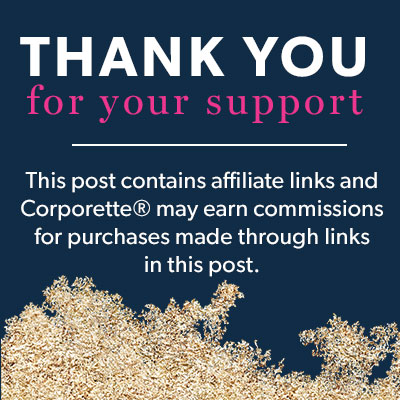 (And, of course, don't forget our roundup of other big sales happening for Presidents Day! Note also that if a recent recommendation went on sale, we gave it a special tag — you can click here to see everything that was discounted in one spot.)
Thank you for your support: this post contains affiliate links.
Suits for Women in the Winter Nordstrom Sale (individual pieces $101-$1,295)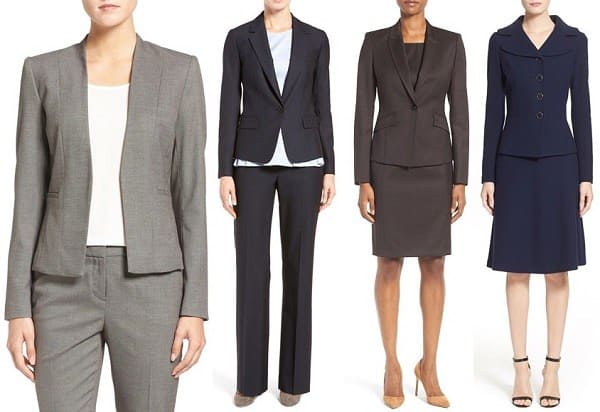 Pictured above: gray pants suit / navy wool suit / brown dress suit / navy skirt suit
Great Selection of Dresses for Work in the #NSale
There are a ton of great dresses for work in the winter #nsale, particularly if you like color…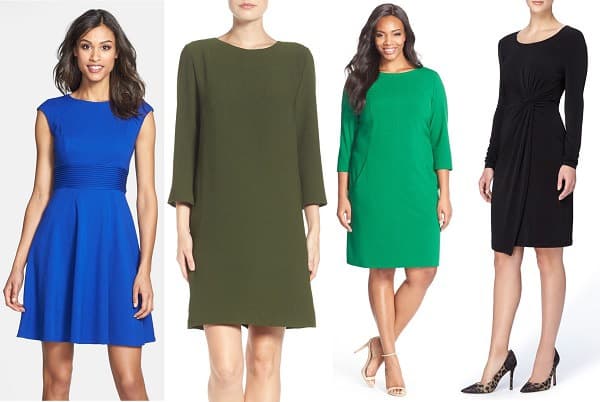 Pictured: blue dress (also in black) / olive shift dress / green dress (in plus, petite, & regular sizes) / black twist-front sheath dress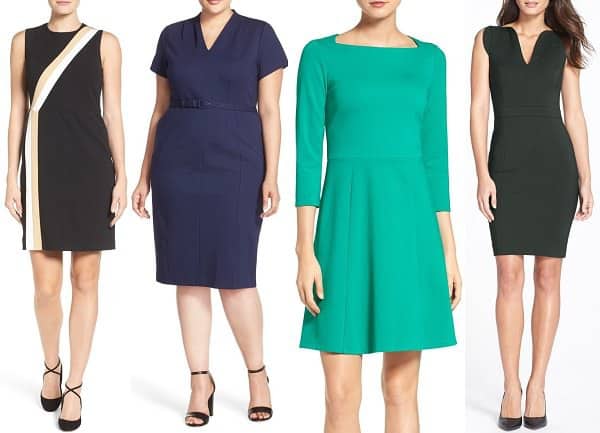 Pictured above: black/beige/white dress / plus-size sheath dress (black also) / green dress (petites also) / pine sheath dress (red also)
Other Workwear in Nordstrom's Winter Sale ($41-$197)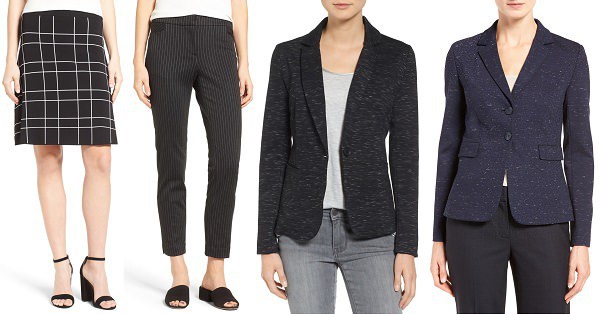 Pictured above: knit skirt (petites also) / ankle pants (also in petite sizes; also in cobalt) / knit blazer (reader favorite) / navy blazer
Weekend Fun in the Winter #NSale ($9-$70)
(And of course, check out our recent roundup of the most-loved denim at Nordstrom!)
Pictured above: cute no-show socks / swingy shift dress / scoop back tee (blush and black also) /pleated shift dress / drapey sweater vest (four colors)
Ladies, have you found any favorites in the big winter #nsale?