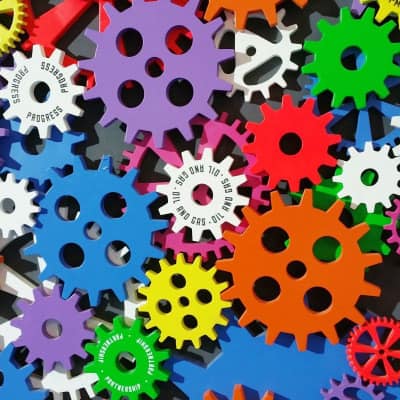 Hi, guys. As you may have noticed in the comments on this morning's workwear report, readers are having a great discussion about the comments. I'm writing this post to a) draw the attention of everyone to that discussion (find it here), and b) let you know that I am paying attention and reading every comment about the comments section. We've been through a number of commenting lulls in the past 10 years, and I've come to view them as a regular and expected part of doing business. That said, we are in a general period of reassessment for the commenting section and the moderation queue, so if there are sites you'd like me to look at that have a robust comment section, I'm happy to add them to the ones I'm studying. (Note that as a WordPress site we are somewhat limited in the comments section possibilities, and a lot of other sites may be running Jetpack, Disqus, or other plugins that aren't ideal for us — but I'm still happy to take a look at other sites you recommend.) I'd be grateful if you'd comment on this post with a) URLs of sites with commenting sections you love, and b) the reasons you LIKE them.
To be totally clear on the system we're testing now: If you use a consistent email address*, once you have had ONE comment approved, you can avoid the moderation queue — as long as you keep using that consistent email address, you can change your username for subsequent comments. Note that you MUST fill out the username and you MUST check the box to save the info in your browser. See a screenshot below… For example, you can post on Monday as "Anonymous / [email protected]" but on Tuesday post as "Anonmama / [email protected] We ask that it be a "real" email address (not something like [email protected] or [email protected]) and that you not create different usernames within the same thread to create the appearance of agreement. Again, you will not be signed up for a newsletter when you provide your email address, and all information is subject to the Corporette Privacy Policy.
*Note & Update! If your IP address was previously flagged manually by the editors as belonging for violating our prior commenting policy, until just now you would have STILL gotten caught in the moderation queue even if you followed the above system. At a commenter's suggestion I've DELETED all IP addresses from the moderation queue, so effectively we're starting with a blank slate as of 11/14/18 at 1:40 PM ET.
As a reminder: Yes, the comments policy is changing, in part due to trolls and other bad actors who were attracted/enabled by our previous policies. (Most of the worst comments were deleted before they ever made it "live," so the situation may not have seemed that bad from a reader perspective.) If it works out, this current system we're testing would be ideal because it would allow trusted commenters to get through without moderation yet still stay anonymous, while stopping trolls and others who use anonymizers to get around having their IP flagged.
As always, thank you guys for reading!