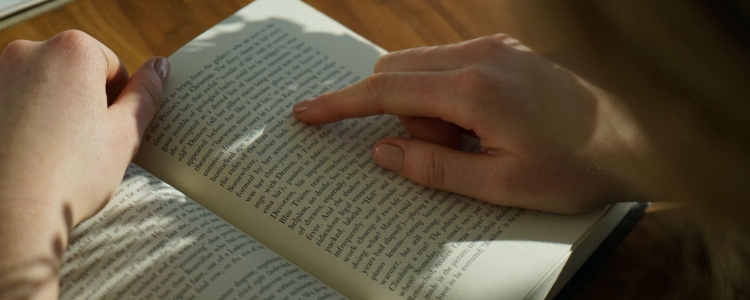 I've noticed a lot of talk in the comments about books lately, so let's discuss: Is anyone doing a book challenge? (Should we make our own for Corporette? Hmmn — maybe something that could work with various categories of books, like a Bingo card…)
I've seen a number of book challenges in the wild, from alphabetical ones (read 26 books with titles that start with all the letters of the alphabet!), to quarterly Bingo versions (with everything from specific tropes to vague squares like "beach setting"), to challenges with specific numbers. Last year there was also a diversity challenge that was going around, focusing on reading a more diverse group of authors.
Personally, I'm trying to keep track of my reading with one of those Bullet Journal images of a bookshelf — for my digital journaling I just used Google image search to find a challenge with 40 books, which is around the number I'd like to read this year (five more than last year). There are a ton of beautiful bookmarks and inserts you can buy online, though — Etsy seller Callista Shop looks like she has a ton of lovely ones.
This post contains affiliate links and Corporette® may earn commissions for purchases made through links in this post. For more details see here. Thank you so much for your support!
There are a TON of book challenges out there, as the huge roundups at spots like Book Riot and Girl XOXO can attest — what challenges are you doing this year?
Stock photo via Stencil.