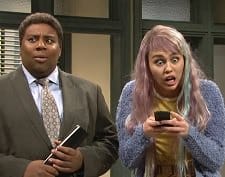 What should you do when you're stuck with a bad assistant, secretary or subordinate — and your assistant doesn't assist? When is just time to switch assistants, or even fire the person? Reader K wonders:
We are a small (12 people) conservative professional investment firm serving high net worth clients. I recently moved from front office to portfolio assistant. The young woman who replaced me thinks she is doing a great job even though she was told by management that she needs to work on skills. She says she has a photographic memory and doesn't take notes on anything I try to explain. I prepared "how to'" notes for her, but have had to print them for her repeatedly. She makes "to do" lists but rarely does items on the list. When I try to explain something, she has gotten up and walked off or continues to stare at computer screen. Her history shows that she is constantly on the Internet. I was told to monitor these things, but feel uncomfortable. I am working an extra 15 hours a week trying to do my new job and picking up slack on hers. Needless to say, I am stressed. Management is aware of issues, but not that I am really stressed out over this. How should I handle this?
Wow — I'm sorry, K, that sounds like it really stinks. You say she's been warned; you say management is already aware of these issues. That all leads me to the following advice:
Talk with management about switching assistants — or firing her and hiring someone new. This person isn't working for you, and it's anyone's guess why. Maybe she's incompetent, but maybe she's just young — or there's a clash between your general generational work styles. (Pictured: SNL just had a pretty amusing skit on point, "The Millennials.") Bottom line: things aren't working between you and her. Management needs to know that they need to make a switch. If that means firing her, ask management what they need from you to make that happen — it may be a written record of times she's failed you, it may be a formal warning to her in writing, or more.
Assess what she is actually doing, if anything. You're going to need to prepare to absorb that work during the transition. Maybe you can outsource it to a VA or contractor; maybe you can give her a lot of it to do before the transition to get things in the bank. (If you can, hiring an intern to overlap a bit between your bad assistant and the future assistant might help.)
Try to learn from the situation. Figure out why this person got hired: Did she look great on paper? Was the wrong skill set advertised? Wherever the disconnect was, you need to put some real thought into what went wrong and how you can do it better next time. There are things to be learned about your own managerial style, as well as institutionally for the company, the office, and the job.
My advice might be different if things weren't at this level (my older advice to a reader with a bad secretary might be of interest; the reader there shared an assistant with a partner in a large firm, and the assistant continually prioritized other things above the OP's work) — but it sounds like everyone is aware that this worker is a problem, and no one is there to white-knight her. Good luck to you, K…
Readers, what are your thoughts — what should you do when saddled with a bad assistant? How much work can you do yourself before it becomes time to fire? How many chances do you give someone to improve? If you do think this comes back to a generational divide, what are your tips for Reader K?
—————
N.B. These substantive posts are intended to be a source of community comment on a particular topic, which readers can browse through without having to sift out a lot of unrelated comments. And so, although of course we highly value all comments by our readers, we're going to ask you to please keep your comments on topic; threadjacks will be deleted at our sole discretion and convenience. Thank you for your understanding!