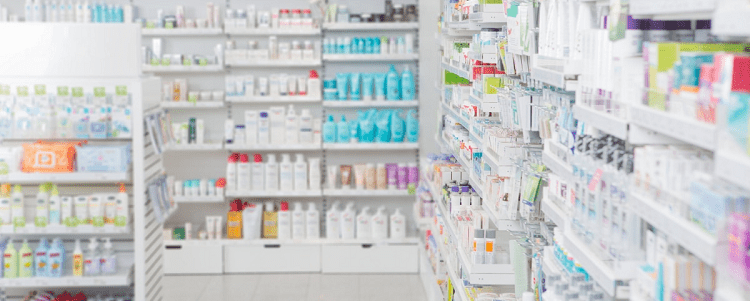 Here's an interesting question, particularly as we head into Stocking Stuffer/White Elephant season: what are your favorite drugstore beauty and bath products? Here are five of mine…
This post contains affiliate links and Corporette® may earn commissions for purchases made through links in this post. For more details see here. Thank you so much for your support!
1. Best lip treatment for chapped/dry lips: Neosporin Overnight Lip Renewal Therapy. I buy this stuff in bulk, and have written before about how (when they were smaller at least) I would sneak into my kids' rooms to put this on their crazy chapped lips.
2. Nighttime moisturizer: CeraVe PM. I layer it on top of my retinol when my skin gets really dry in the winter.
3. Daily facial sunscreen: I've tried some fancier sunscreens (including reader favorite Elta MD) but I like Missha sunscreen just as much.
2022 Update: Here's my latest skincare routine! Not pictured: prescription Vitamin C and trentinoin)

4. Vitamin C serum: My dermatologist turned me on to Mad Hippie when I was pregnant years ago — I felt like my face "buzzed" the first time I used it, in only the best way — and while I really hate the smell of some Vitamin C serums, this one has never bugged me.
5. Best Hand Cream: My mother gets really horribly dry, peeling fingers in winter, and my own cuticles drive me batty if I don't moisturize well… so we've tried a LOT of different hand creams. My favorite is Weleda Skin Food (the smell makes me happy as I drift off to sleep), but my mom's longtime favorite is Neutrogena Norwegian Formula Hand Cream. For those people in your life who you can't convince to wear lotion but really really need it (for me it's my father, husband, and son), Gloves in a Bottle seems to be the least annoying one for them.
All right, ladies, over to you — what are your favorite drugstore finds for bath and beauty — and what other affordable things like that will you be putting in stockings and for other small gifts?
Stock photo via Deposit Photos / SimpleFoto.
As of 2023, my short makeup routine is pretty boring — curled eyelashes + concealer + blush (Nars Orgasm) + powder, with a different lipstick and eyeliner depending on my mood. If I'm feeling extra fancy I'll add mascara, highlighter, and/or do my brows with this cream and this brush (here's my review). (I also add eye shadows in the "extra" days but it's a huge variety, maybe 25 or so different ones.)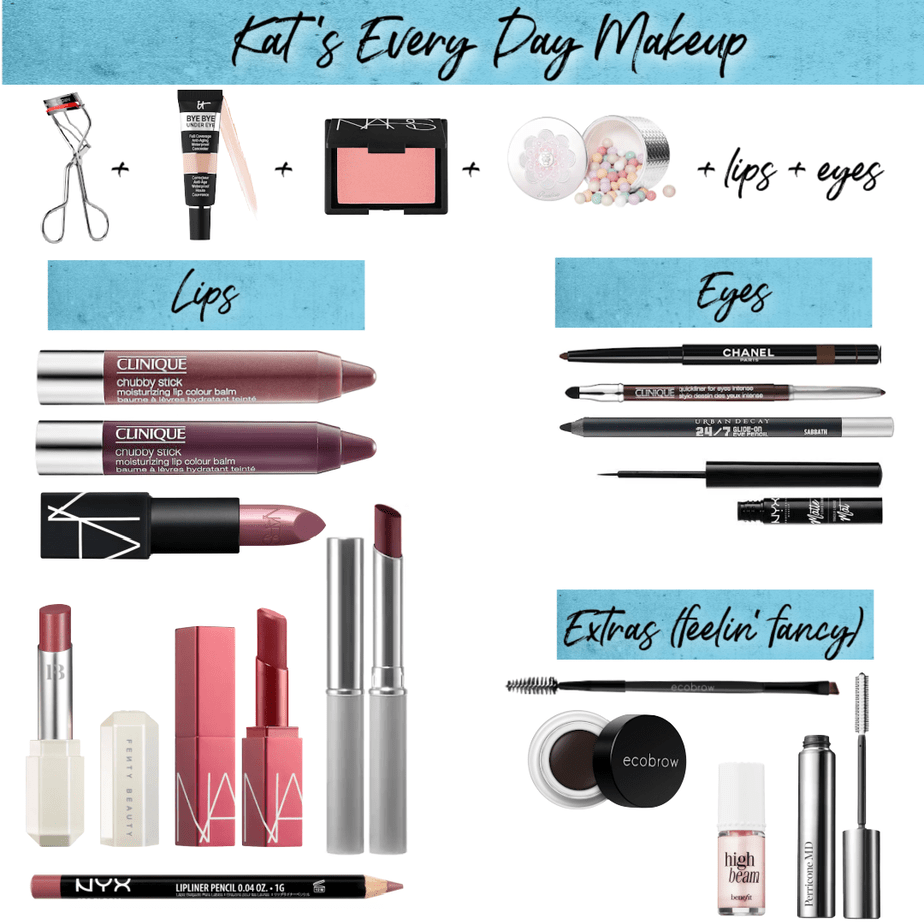 Some favorite lipsticks include Clinique (Graped Up & Voluminous Violet), NARS lipstick (Damage), Fenty (Goji Gang), NARS gloss (Orgasm, Fast Lane), and Clinique (Black Honey). I use this NYX lipliner (Natural) for almost all of them.
Favorite eyeliners include Chanel (Espresso), Urban Decay (Sabbath, Smoke), Clinique (Intense Chocolate & Plum), and this NYX liquid one.