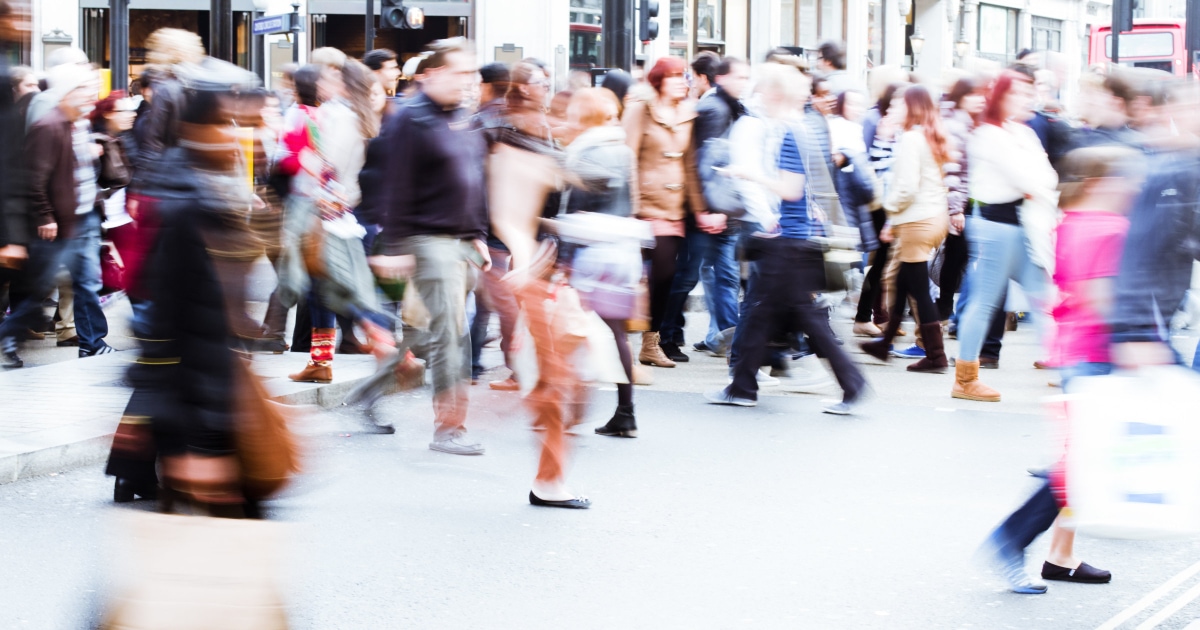 Here's a bit of an introspective question for today: what have you learned from watching other peoples' careers? Who has surprised you with their "success" — who has gone in a different direction than you anticipated for them — and have you seen people who you always thought were rockstars not enjoy as much "success" as you'd expected them to? Has it changed how you define success — and what have you learned from it? What career lessons can be learned from other people?
I've been out of high school for more than twenty years now, amazingly. I've almost been out of college that long. Many people I know are, like me, sort of at the midpoint of their careers — we've been working for decades, we will be working for decades more (barring that lottery win, of course). I was scrolling through my personal LinkedIn the other day and reflecting on where friends and colleagues ended up — were the "successful ones" the ones who I would have guessed twenty years ago, when I was in that ubercompetitive spirit that school puts you in? We are blessed to have such a wide age range of readers on this blog, so I thought I'd put together some reflections if you're on the younger end of that spectrum… readers who've been around the block a few times, I do hope you'll chime in with your own reflections. Here goes…
Success doesn't look like what I thought it looked like. It's measured by something far more than your resume; it's often having a picture in your mind of a life for yourself, and then being able to paint that picture as best you can. Family — friends — pets — big reaches like second homes or building a business — little things like time for yoga or marathon training — they all play a part in the paintstrokes you make and the colors you choose. I know some friends took what turned into a boondoggle — years spent away from their "career track" working on a novel, start-up, or freelancing career that went nowhere, for example. But they never have to wonder "what if" — and that's worth a lot too.
Some of the smartest people I know aren't afraid to take risks and blow things up. In my old nonprofit legal job I got to be friendly with a lot of high ranking, well-positioned lawyers who could have happily stayed at those jobs for years, at least from a resume perspective — they were working at Dream Jobs. I've been shocked to see many of them leave for much smaller, scrappier companies with much less cache. It's possible (perhaps likely) that there were buyouts and other changes that made those Dream Jobs less dreamy — but it's still fascinating to see and fun to watch them go.
Serendipity can't be underestimated. Fate, chance, blind luck: she'll kick you in the pants. Sometimes this works in your favor… sometimes it doesn't. I've seen people's careers take hits in the 2008-2009 recession and still not recover fully… and I've seen some people be very "lucky," at least career-wise, like being essential on that nine-figure case as it heads into trial at the same time as your partnership meeting… and I've seen really brilliant, five-dimensional chess kind of people not make partner because their essential case settled a month before that partnership meeting or their sponsor. (Obviously more went into it than just this, but still — serendipity is a huge chunk of the pie.) Similarly, I know far too many stay-at-home moms who hadn't planned to quit their jobs (or even to lean out), but did because their child had special needs, or other family circumstances got in the way.
Readers, what are your thoughts — what career lessons have you learned from others? Has watching others changed how you define success — and what have you learned from it? What career lessons can be learned from other people?
Stock photo via Deposit Photos / Madrabothair.