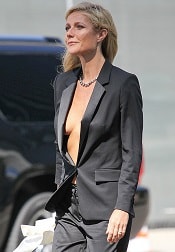 I thought I'd take a departure from our regularly scheduled programming to ask you guys what kind of content you'd like to see on Corporette that you're not already seeing. I've been brainstorming some ideas for new articles — some based on magazine headlines! — and thought I'd throw out a few:
Free Yourself: How to Go Braless at the Office
How Far Will You Go For YOUR Boss? Using Your Feminine Wiles to Get Ahead
Are You Ready? Nine Ways to Prepare Your Office for a Zombie Attack
Five Ways to Meditate During Rush Hour
The Best Shops for Professional Walk-Of-Shame Clothes
Awk-ward: How to Recover After You've Projectile-Vomited at the Company Party
Looking Professional, the Kardashian Way
Sheryl Sandberg's Nanny's Top Recipes!
Boost Your Career By Appearing as a Contestant On The Bachelor
Roundtable: Princeton Mom, Ellen's Dad, and Above the Law's Top Commenters Tell You What You're Doing Wrong With Your Life
(series:) What's Kat's Toddler Up To Today? (alternate titles: Adventures in Throwing Sharp Objects Because You Feel Like It and How to Not Sleep, Ever)
 Which Disney Princess Are You? Take This Quiz to Find Out!
I can't decide which one to tackle first!  Which one is your favorite?  Do you guys have any other great ideas for new content?