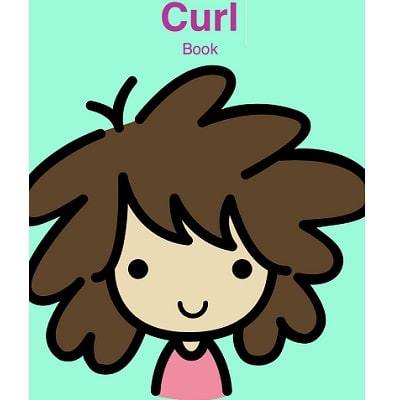 My mind was recently blown when I realized there are hair diary apps out there — so here's my Curl Book review.
First, as someone with curly hair, I've tried to keep track of my hair products before. About 13 years ago I would try to write my products on a Post-It and take a selfie with the Post-It before I left. Then I'd try taking a picture of the products I used and THEN a selfie (so I knew one day's products were the picture immediately before the selfie). Then I tried taking pictures and adding text directly on the pictures (in iOS). Then I tried taking pictures and putting them in my iPhone's notes app with the pictures. It all gets really confusing, it's hard to keep track and it's hard to make notes you can actually compare.
So my mind was blown when I heard about Curl Book Hair Diary — free on the app store. You can take add up to 5 pictures of your hair, which products you used, whether it was a clarification or deep condition day, ratings, and more.
Part of me thinks it would be totally possible to use the same app for other purposes — keeping track of straight hair products, keeping track of makeup products or even keeping track of very specific products (mascaras come to mind, for some reason) — but I'm not sure any one is quite as fanatical as curly girls with our systems. (I'm gearing up for my 5th attempt at the Curly Girl Method, so wish me luck…)
Fellow curlies, do you track your hair and products — and if so, how? What other fun diary apps do you know of, readers?
This post contains affiliate links and Corporette® may earn commissions for purchases made through links in this post. For more details see here. Thank you so much for your support!
Workwear sales of note for 12.3.21…