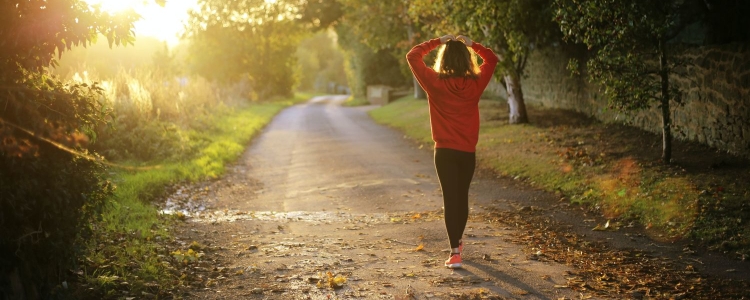 What is the "right way" to take a mental health day? I've seen a LOT in popular media lately that I'm having kneejerk reactions to as NOPE, but I'm not sure the "old" way to take a mental health day is correct either. So let's discuss.
To back up a bit: we already discussed generational divides in the workplace and the recent NYT story, "38-Year-Olds are Afraid of their 23-Year-Old Employees." But one quote from the story, I think, deserves its own post:
Ali Kriegsman, 30, co-founder of the retail technology business Bulletin, wasn't sure, in the past, how to respond when her Gen Z employees insisted on taking days off for menstrual cramps or mental health: "Hey I woke up and I'm not in a good place mentally," went the typical text message. "I'm not going to come in today." Instinctively Ms. Kriegsman wanted to applaud their efforts to prioritize well being — but she also knew their paid time off could undercut business.
I had a visceral reaction to reading that. I've felt those emotions myself (overwhelmed, anxious, depressed), but I still feel like that's not the way you take a "mental health day."
I also saw a Facebook meme that said, "I want us to normalize 'I cannot work today because I am not in the mental space to engage with others' and that be okay." Which — yeah! As a person with feelings I totally agree with that. BUT… society (and most businesses) just do not run that way.
In my day (I'm a Xennial born in 1977), if you weren't in the mental space to engage with others, you called in sick with a vague ailment and worked from home that day. If you had to go in because Reasons, you put on your resting bitch face, shut the door to your office if you needed to, and played Solitaire on the computer until you had to do something for real.
It looks like back in 2018, Alison at Ask a Manager would have agreed with me:
With "mental health days" — meaning a day that you take off to relieve stress/avoid burnout or when you just can't face the world — say that you're "under the weather" or "a bit ill." You can't really call up and say, "I can't bear the thought of coming into work today," but you also shouldn't make up a hacking cough. It's fine to just be vague. (In fact, it's fine to be vague even when you have an actual sickness like the flu or horrific diarrhea or whatever. Decent managers will accept "I'm sick today and won't be in" rather than expecting or even wanting a detailed list of your symptoms.)
Just since 2018, though, I feel like there's been a lot of movement in this space, particularly with noteworthy people normalizing the concept of being proactive about you mental health. Simone Biles, Naomi Osaka, and other celebrities have recently made headlines for advocating for mental health awareness, for example.
If you think you're going to need a lot of mental health days, it might be worth looking into workplace accommodations, which may be available for "psychiatric disabilities." (Verywell Mind has a list of those disabilities.) Here's some further reading on it from the U.S. Department of Labor — it lists accommodations (such as sick leave, more breaks), modifications (private offices, room dividers), equipment requests (white noise, organizer programs), job duties (removal of non-essential job duties, division of large assignments into smaller tasks and goals), and management accommodations (positive reinforcement, more frequent meetings, additional forms of communication), etc.
So I guess these are my tips:
The Right Way to Take a Mental Health Day
If it's last minute and unplanned, call in sick with a vague ailment ("I'm not feeling well today" works!) and promise to do what you need to from home. (This may mean check your email every 4 hours or so to make sure balls aren't dropped and urgent questions are forwarded to someone else.)
If you anticipate that you'll need frequent mental health days, seek accommodations and modifications pursuant to the Department of Labor's list above. (Or, as commenters have noted, just schedule a PTO day off.)
(Obviously, if it's planned vacation or other anticipated leave (e.g., maternity, surgery, etc) then set your out of office email and enjoy whatever time off means for your office — in some offices that still means checking email once a week or so, so know your office.)
Readers, what say you — what is the right way to take a mental health day? If you've taken a mental health day at work, what was your technique? If you manage people, what have you seen others doing that strikes you as the "right way" to take a mental health day?
Stock photo via Stencil.