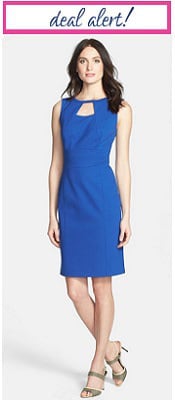 Nordstrom is not usually one to have a secret sale, but not only is there no big announcement on the home page, I can't even find a good link to send you guys to the entire collection of sale stuff. Yet, I noticed a ton of great workwear that has just hit 60% off (thank you, Shop it To Me newsletter), and thought I'd round up a few…
My best tip for the sale: if there's a brand you love that I haven't already mentioned, do a search on it, then filter by "Sale" — for some reason it doesn't put the largest amount of sale stuff first (e.g., 33% stuff may be filtered before 60% stuff), but it does put all of the markdowns stuff ahead of the full-price stuff.
Readers, did you get anything at Nordstrom's secret sale today? Any great pieces on sale not mentioned above?