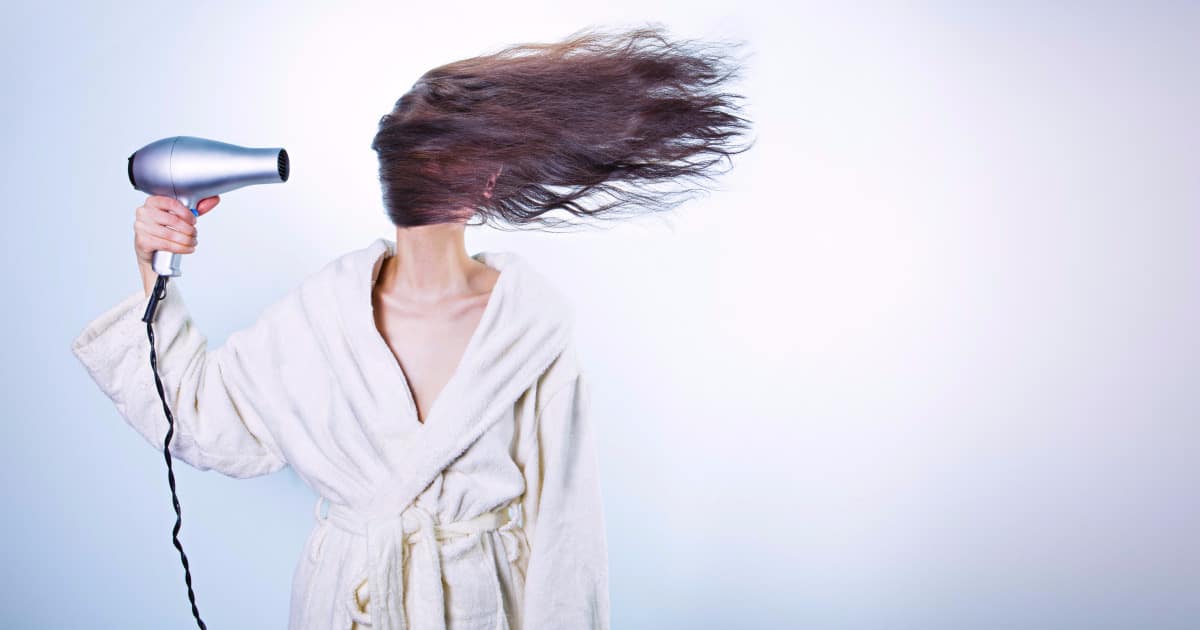 Here's a question I don't think we've talked about before: How long do you spend on your hair for work? Did you choose your cut in order to spend less time on your hair? Do you prefer to spend a lot of time in one chunk (such as going to get a blowout once a week (or give yourself one) and then just brush-and-go your hair the rest of the week? Do you do your hair the same way every day, or do you have a "third-day hair" look (or, hey, a fourth- or fifth-day hair look)? There's no right answer here, obviously — I'm just curious!
For my $.02, when I was younger I probably spent about 30–40 minutes a day on my wavyish hair — washing it daily, blowdrying it as well as possible. There were years where I spent time with a roundbrush and the blowdryer on a daily basis trying to flatten the coarser waves on the back of my head! (I even had a weird headband technique that I thought saved me time — I would take a hard plastic headband with teeth and, after blowdrying, wear it on top of my hair, around my neck, for about 15 minutes while I finished getting ready.) I definitely tried and discarded some hairstyles because they just required too much upkeep on my hair — for example, I loved the look of an asymmetrical bob but it only looked good if my hair was stick straight and freshly cut.
As I've gotten older the waves have become curls (I'm probably around 2C/3A for most of my head, with some annoying underlayers that are still more like 2A wavy) and my hair has gotten drier, so I wash it much less frequently, let it air dry at night, and am more likely to throw it up in a bun or other updo (or half-updo) for daily wear, with a commitment to getting a proper blowout when I've got any major meetings to attend.
(I've always just popped in my local salon for a blowout, but I was blown away with how quickly the woman at Drybar did my hair — I swear she had it done in 30 minutes when it can sometimes take as long as 60–70 minutes elsewhere.) This week I'm going for another keratin appointment, which will ultimately reduce styling/drying time — but spending three hours on my hair at once seems like a huge time suck!
How about you guys: How much time do you spend on your hair for work? How much time you spend on a daily, weekly, monthly basis? What tips and tricks have you found to help you spend less time on your hair for work?
Psst: we've talked about how to make a blowout last for days, your favorite dry shampoo, easy office updos, and lots more about office hairstyles in general.
Psst: As of 2023, these are some of Kat's favorite hair products (she largely follows curly hair routines)… but she loves this $30 brush/blowdryer!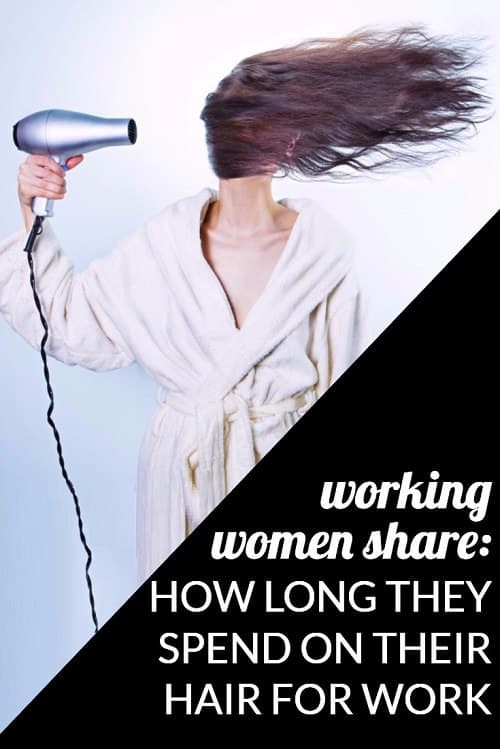 Pictured at top. This post contains affiliate links and Corporette® may earn commissions for purchases made through links in this post. For more details see here. Thank you so much for your support!
Social media picture via Stencil.