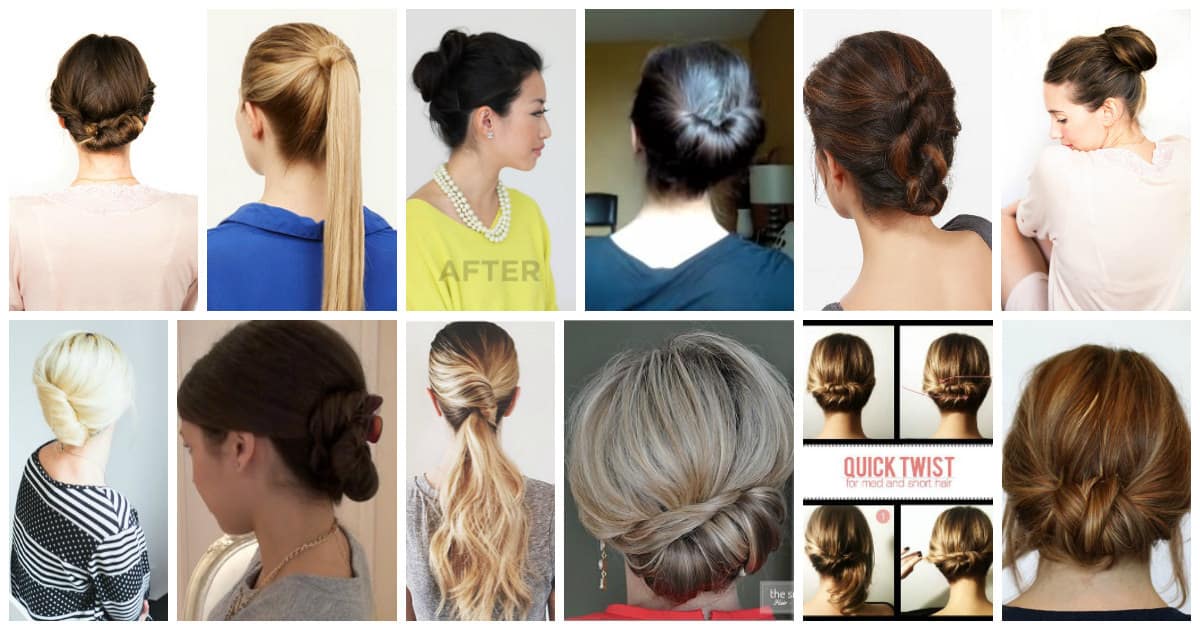 2019 Update: We still stand by these easy office updos, but you may also want to check out our more recent post on 14 great YouTube tutorials for updos!
Hair is one of the key pieces to looking polished. Perfecting a quick, sophisticated updo can be a simple way to have great work hair (and great interview hair!). Here are our favorite 12 easy office updos… whether for summertime, interviews, or beyond!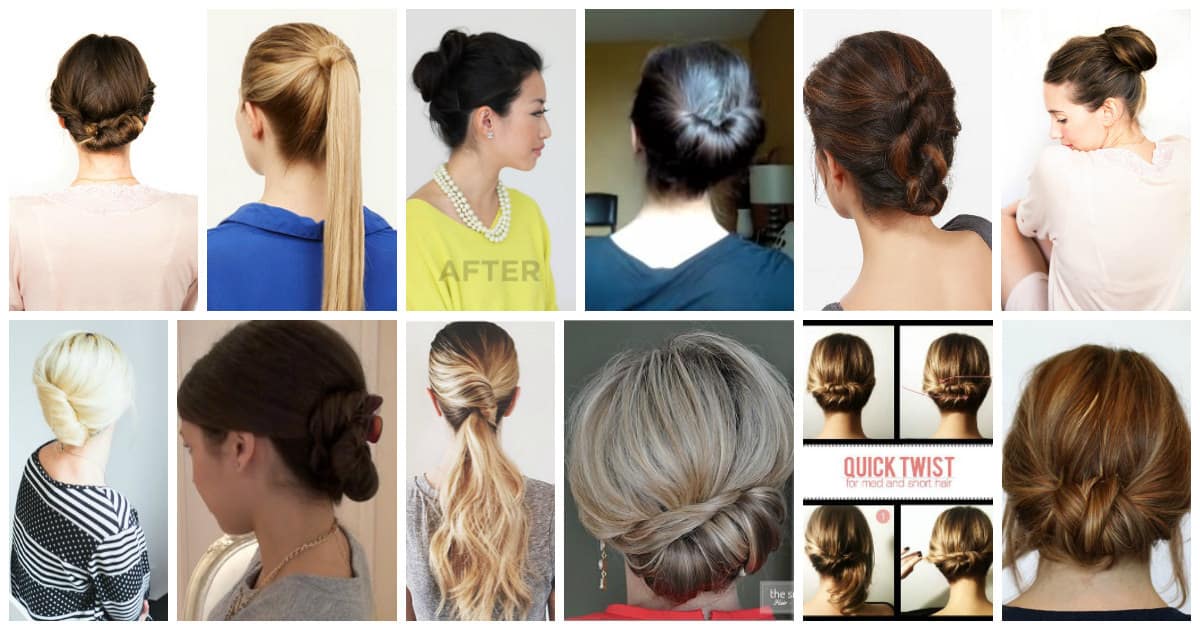 First off — looking for an easy clip for office updos? This one (affiliate link) is one of our favorites…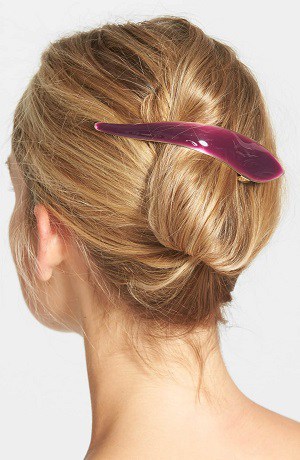 Office-Appropriate Buns (and Variations)
Jean at ExtraPetite had a great tutorial a while ago about how to get a "voluminous puffy bun" if you feel like your head shape isn't quite right for updos. (We've talked before about the sock bun, as well as the trick to making an updo more comfortable.)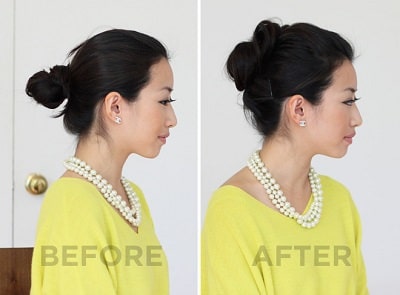 In New York, I see a lot of women wearing their hair in chestnut buns, but very high on their heads — one of my old writing teachers had her hair like this every time I saw her. I can't get it to work myself (maybe the curls make my hair too piece-y?), but it looks very comfortable — and sleek — if you can do it.
Cup of Jo has a good tutorial, but there are also a ton on Pinterest.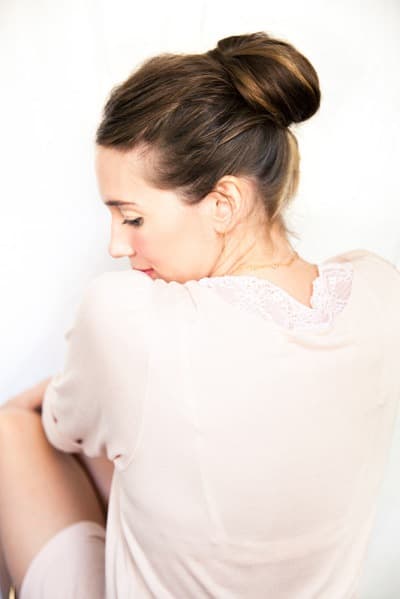 This is basically a chestnut bun, inverted — it's new to me, but I like how tidy it is, and how quickly YouTuber AK Makeup1 can do it.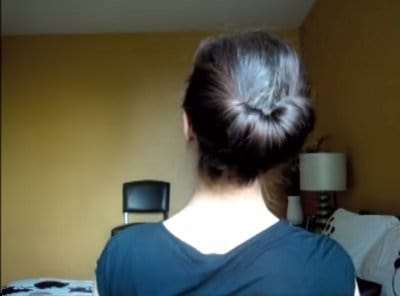 Gibson Tucks and Chignons for Work (and Variations)
This easy Gibson tuck tutorial, from Cup of Jo, remains a classic. Quick, easy, and neat. You do need a few bobby pins or Spin Pins to secure it, though.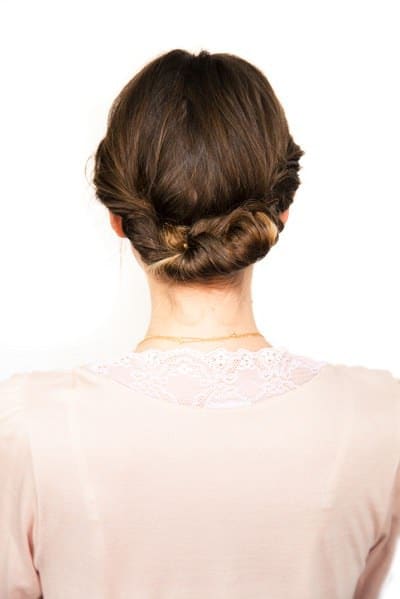 I like this variation on the Gibson tuck: the braided Gibson tuck. This is particularly great if you have some layers to your hair. Here's a good tutorial from SheSteals.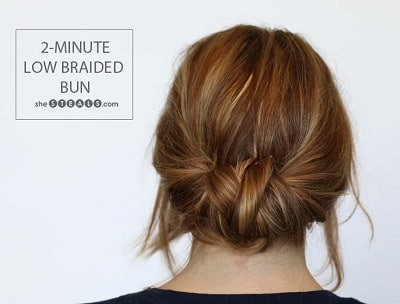 Easy French Twists
The French Twist is another classic that can be a great way to look pulled together. Be warned: this is a pretty bobby-pin-intensive look (to say nothing of the hairspray required) — but it's a classic. Lifestyle blog Treasures and Travel has a great "60-second tutorial."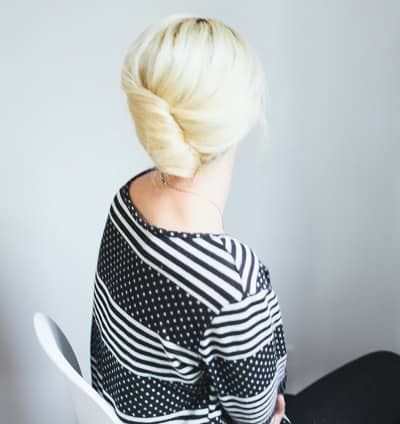 I like this variation on the classic: the sideways French twist, from The Small Things blog.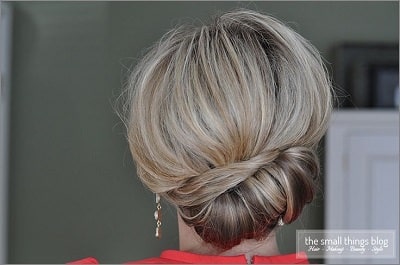 Other Easy Updos for Work
Finally: I see less of this kind celebrated online, but more of it in real life: the claw updo. Easy, fast, and a classic. Picture from The Daily Connoisseur, where you'll find the full tutorial.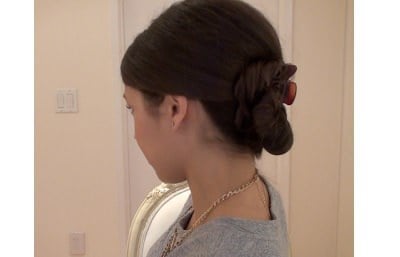 I like the idea of knotting rather than twisting — this kind of thing also works great if your hair is slightly damp. LuLu's has the full tutorial.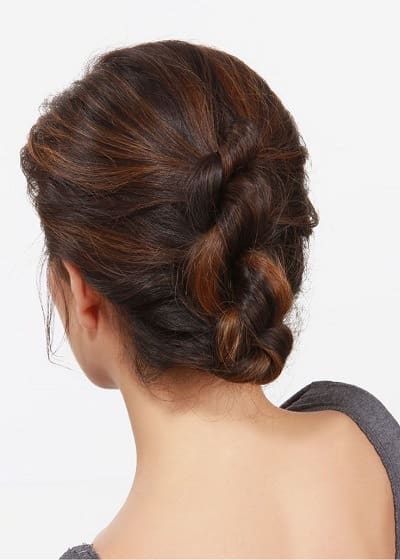 This twist variation for short hair looks great, from The Beauty Department.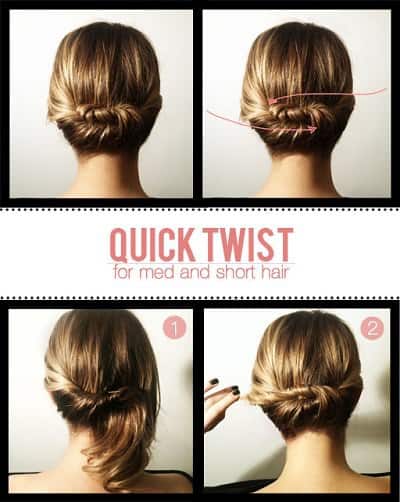 Professional Ponytails
Finally: I'm seeing a few fun variations on the ponytail for work that I thought I'd include. First, here's the classic, the wrapped ponytail. Makeup.com has a good tip: if you curl the section of hair you're using to wrap your pony, it looks much neater.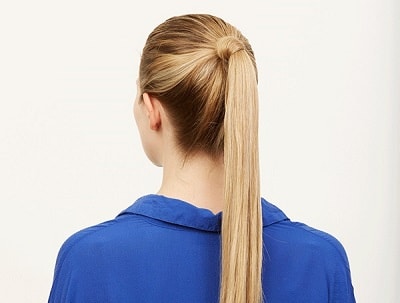 I also am seeing a lot of things on Pinterest with this twisted pony — pretty. The Beauty Department, as usual, has a good tutorial.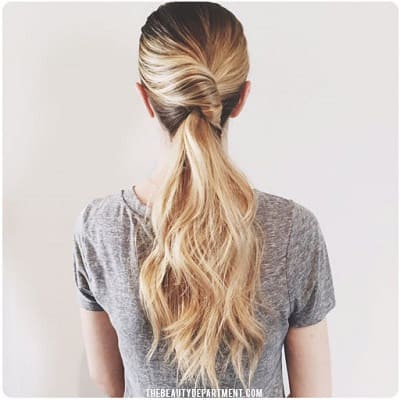 Ladies, how do you keep your hair up and out of your face in the summertime?What are your favorite updos for work?
2020 Update: Here are Kat's favorite hair products of the moment…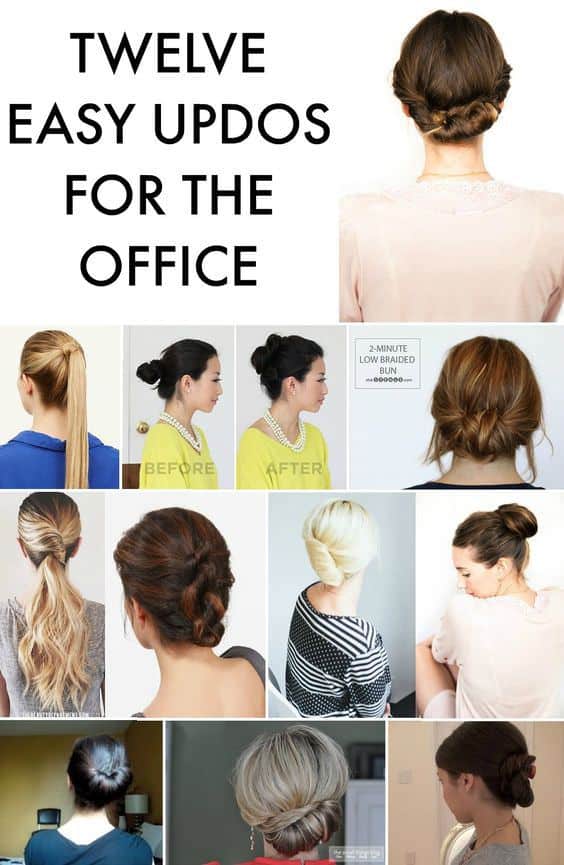 Ladies, what are your favorite easy office updos?