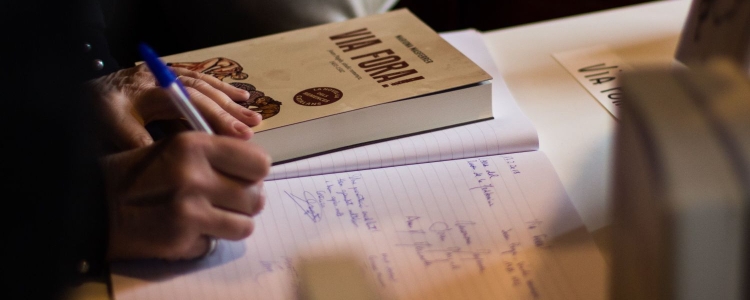 Maybe one of your new year's resolutions is to learn a new language, or to re-learn a language you took in school but can't speak anymore. We've listed the three main options for language learning below, but we'd love to hear your specific suggestions in the comments! Have you learned a new language just for fun, or to further your career? What are your best tips, ladies?
Three Ways to Learn a New Language
Traditional language programs (e.g., Rosetta Stone): You can choose from 25 languages to learn with Rosetta Stone, including Arabic, French, German, Italian, Japanese, Mandarin Chinese, Russian, Spanish, Swahili, and more. Check out a free demo here (after picking a language). You can see the prices here; for example, right now a one-year online subscription is $199, while a two-year subscription is $209, and an instant download of Levels 1-5 is $209. (It looks like these are temporary discounts, by the way.)
According to Rosetta Stone's FAQ page, "It will take about 40-50 hours to complete the content in each level." Here's a review from The Economist from a few years ago and one from PC Mag.
Others: Pimsleur, Fluenz, Speed Learning Languages, Babbel 
Free language tools (e.g., Duolingo): With Duolingo you can choose from 15 languages, including French, German, Italian, Russian, Spanish, and surprisingly, Esperanto. This video (autoplay YouTube) explains that the program — which is free, with no ads — teaches you to read, write, listen, and speak through "bite-size skills that look like games."
You can use Duolingo on your computer or get the app, which has versions for iPhone, Android, and Windows phones. The company also offers online language certification for $20. Here's a PC Mag review and an Economist review.
Others: Foreign Service Institute public domain language courses, Internet Polyglot
Online tutors/language partners: Many, many options exist in this category, including Take Lessons (language lessons via in-person and live online instructors, $19.95/month), Verbalplanet ($22 for 45 minutes), Verbling (varies; teachers set their own prices), Live Lingua ($9.99/hour and up), LingQ ($0-39/month), and Lang-8 (free).
Here are some tips on finding and using an online tutor.
Further reading:
Which tools for learning a new language would you recommend? Or have you tried one that just didn't work for you at all? We'd love to hear your experiences!
Pictured: Modern Languages @ FLCC – Costa Rica 2012, originally uploaded to Flickr by The LEAF Project.