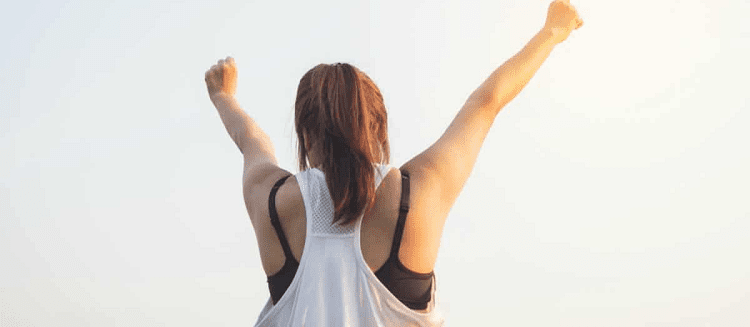 We're a month into the new year, which makes this a great time for an open thread on New Year's resolutions — specifically, how to stick with your resolutions past January.
So tell us: Did you (like 41% of Americans) make New Year's resolutions for 2018? How are you doing so far? Did you set personal resolutions, work resolutions, or both?
Here are a couple of stats that may or may not be surprising: During the first week of the year, 72.6% people keep their resolutions, but come February, only 58.4% are still on track.
If you're not doing as well as you hoped (or even if you are), here are a few tips on how to stick with your resolutions:
1. If you're disappointed with your progress on February 1, don't give up. January 1 is an arbitrary starting point, anyway (as I was recently reminded by this Onion story: "Earth's Successful Completion Of Orbit Around Sun Inspires Woman To Reflect On Eating Habits)."
Just because you aren't doing a spectacular job with your resolutions when February rolls around doesn't mean you won't stick to them for the next month, or six months, or year, and so on.
2. Everyone's heard that it's best to "set SMART" goals, but did you make sure your New Year's resolutions involved SMART goals? Examples of non-SMART goals that you may be striving for in vain: "Eat healthier," "Read more," "Get more sleep." Review your resolutions to make sure you know exactly what you're striving for and how to know when you've accomplished it.
3. If you haven't set smaller goals within your main goal, try doing that to keep yourself motivated along the way. Write a chart, use an app, etc. — somehow track your gradual progress during the year instead of striving to do something (or do something regularly) by the end of 2018. (I don't let the fact that I'm an adult stop me from using sticker charts as motivation. Whatever works!)
4. Consider if simply emphasizing a theme for the year would work better for you. Kat explained this in previous resolutions post about deciding on a one-word theme resolution rather than making a traditional resolution.
5. Even if you haven't done as well as you hoped, celebrate your successes so far — they may be small, but they're still something … and something is better than nothing.
If you made New Year's resolutions, what are they? Are you happy with your progress so far? If so, what do you think is contributing to your success? If not, why do you think it's not going well at the moment? Have you revised your resolutions to something more realistic if needed? What has made you successful or unsuccessful in years past? (Anyone out there like sticker charts too?)
Image: Stencil.