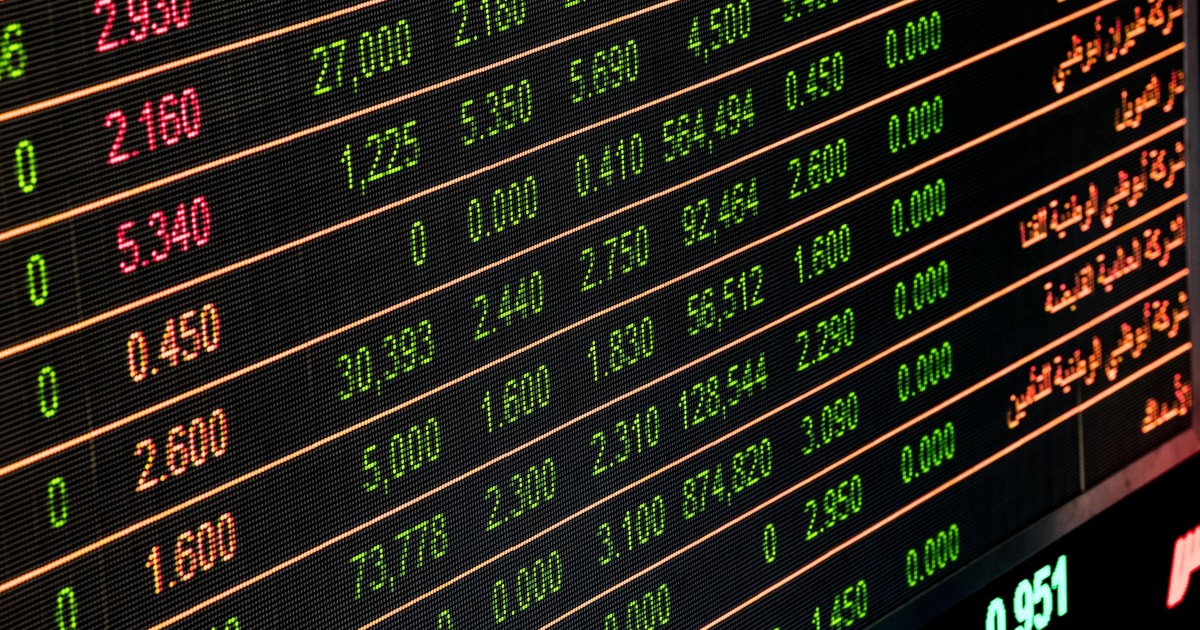 There's a lot of advice out there about what to do to take advantage of a bear market and "buy the dip," but I thought I'd add a few general notes, or at least report on what I'm doing personally… Readers, I'd love to hear your thoughts. (A general caveat at the start: I am not an investment professional! I also sadly do not own a crystal ball. Please proceed at your own risk; my guess is it's going to be rough waters for the foreseeable future.)
These are some of the things I'm doing to take advantage of a bear market — I'd love to hear what you guys are doing…
Check Your Investment Accounts (Particularly Retirement Accounts) For Cash
Sometimes money from dividends, sales, or transfers will be sitting in "money market funds" or "settlement accounts" — meaning it's basically sitting as cash available to trade, not earning interest, gaining value, or losing value. As the market starts to dip, you may want to consider what to do with that money — if it's in a retirement account you might want to consider buying while prices are low. The theory here is that the market is "on sale" right now and you can get a TON more in stocks than you might have buying even just a few days ago — but the big warning is that we are in for a volatile ride.
General Buying Advice: Limit Orders and Stop-Limit Orders
If you want to buy a stock, a good tool to know about and understand is the different kinds of orders you can place — something I've used over the years are "limit orders" and "stop-limit orders." Basically, it's like setting up a sale alert where you automatically buy at a certain price; you've done your research and would be happy to buy a stock (currently trading at $100) when it hits $80. It may not EVER hit $80. It may then hit $70 and never swing back through $80 again! But if it DOES hit a sale price of $80 or below, you've told the program how many shares to buy when it hits that price.
I've used this in the past for very targeted (and pretty small) investments. For example, right now I don't own Microsoft outright, and I've wanted to, so I've done some research and decided what a good price is and where I would like to buy. I am sure many more advanced investors will roll their eyes hard at my methods here — but I generally just research on Google.
I look at the chart for the past six months, past year, and past five years, and generally decide if I like the trend and what point in the curve I would have been happy had I bought. Obviously there's no guarantee it will ever reach the peak again, so proceed with caution — but with a long investing timeline I've generally been fine.
Here's a screencap from Schwab to show you what to look for: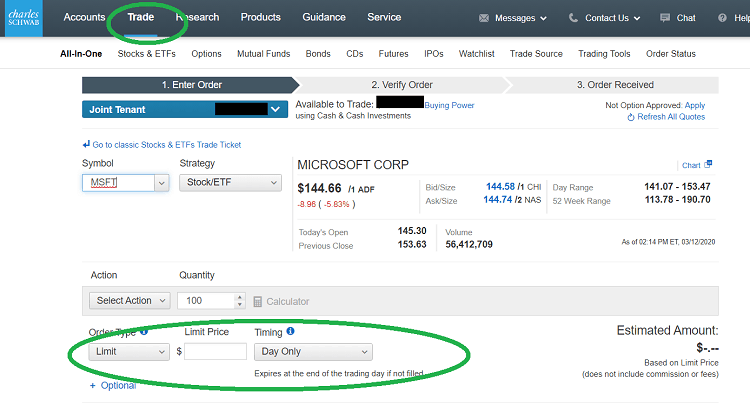 Investing With After-Tax Money: Consider Cost-Averaging with Automatic Investments
If you can spare a few dollars a month, now is a great time to set up an automatic investment to ride the market and make use of the volatile days. We've talked about automatic investments in the past — setting one up so that a small amount of money automatically invested monthly or weekly helps you ride out market volatility and get the average.
In terms of WHERE to invest the money, this is a great time to pick a favorite index fund. In Schwab I've had good luck with SWPPX and SWTSX; in Vanguard I've had good luck with VTSMX and VFINX. You can also do automatic investments into one of Vanguard's higher fee funds like their "Target __" funds (2040, 2045, 2050, 2055) where you're targeting a particular year with hopes of having the money out by then.
Readers, what are your thoughts on investing during these crazy times? Are you trying to take advantage of a bear market? Which stocks and funds are you looking at right now?