It's been YEARS since we've talked about the best personal finance books for newbies, so we figured today we'd discuss the best financial books for beginners.
Paying off debt, saving for retirement, and managing your money in general can seem overly complicated and intimidating no matter what your age — but especially when you're a young professional — and these books use simple rules and straightforward concepts to educate people who are new to personal finance. What is your favorite personal finance book (or blog, or magazine, or podcast)? What was the best advice you took from it?
Psst: In the past, we've shared our money roadmap, offered financial tips for women lawyers, pondered how to make a budget, discussed the pros and cons of cash savings vs. retirement savings accounts as well as paying down debt vs. saving, and much more. We also included several recommendations for finance podcasts in our podcasts for working women post.
Here are six of the best financial books for beginners:

This post contains affiliate links and Corporette® may earn commissions for purchases made through links in this post. For more details see here. Thank you so much for your support!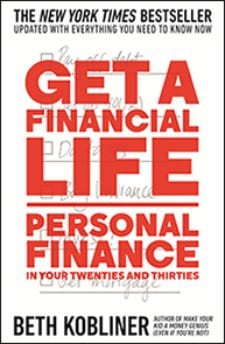 Get a Financial Life: Personal Finance in Your Twenties and Thirties by Beth Kobliner (latest edition 2017)

Get a Financial Life was first published in 2000 — the same year the dot-com bubble burst — and was aimed at Gen Xers, while this fourth edition ("completely revised and updated") came out early last year and was written for millennials. The book shares advice on the basics and the more complicated aspects of personal finance, including filing your taxes, buying insurance, making a budget, investing, buying a home, saving for retirement, paying student loans, and much more. It's been called "a life's worth of smart financial advice" and currently has a 4.5/5.0 rating on Amazon.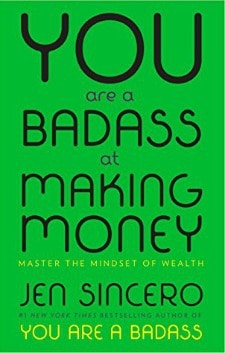 You Are a Badass at Making Money: Master the Mindset of Wealth by Jen Sincero (2017)

A followup to Sincero's You Are a Badass: How to Stop Doubting Your Greatness and Start Living an Awesome Life (which has 3,000+ reviews on Amazon), You Are a Badass at Making Money shares tips on achieving financial success in a financial newbie-friendly way that's been called "accessible," "hilarious," and "cheerful." Sincero includes personal essays about her journey from being broke to becoming a successful business owner, as well as real stories from others who improved their finances by starting to look at money in a new way. The book has a 4.6/5.0 rating on Amazon.
You Need a Budget: The Proven System for Breaking the Paycheck-to-Paycheck Cycle, Getting Out of Debt, and Living the Life You Want by Jesse Mecham (latest edition 2017)

First published in 2010, Corporette reader favorite You Need a Budget

(YNAB) also has companion

budgeting software

(including an app) that you can try free for 34 days — it's $6.99/month thereafter. (Mecham actually created his company and the YNAB software before writing this book.) The book's strategy for people trying to make a budget and take control of their money includes four rules: (1) Give Every Dollar A Job, (2) Embrace Your True Expenses, (3) Roll With The Punches, and (4) Age Your Money. A couple of Corporette comment threads about the software are

here

and

here

. The book has a 4.7/5.0 on Amazon.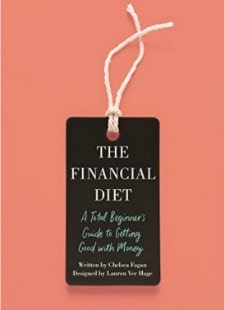 The Financial Diet: A Total Beginner's Guide to Getting Good with Money by Chelsea Fagan (2018)

The Financial Diet, a brand-new book, grew out of Chelsea Fagan's popular website and YouTube channel (note: autoplay video). It aims to help readers handle their money better, make a budget and stick to it, learn how to invest, negotiate a raise, and more — and it offers lifestyle tips that include "how to take care of your house like a grown-up." Reviews of the book have praised it for its "practical, no-nonsense financial advice" and "concise, clear advice on fundamentals." As for reader reviews, The Financial Diet has a 4.7/5.0 on Amazon.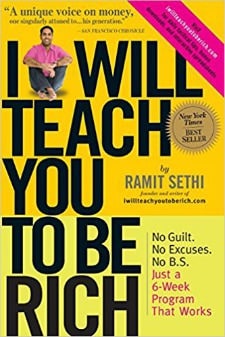 I Will Teach You to Be Rich by Ramit Sethi (2009)

Written to help 20- to 35-year-olds master their money situation, I Will Teach You to Be Rich (another Corporette reader favorite) structures its six-week program using the four pillars of personal finance: banking, saving, budgeting, and investing, as well as building wealth through entrepreneurship.




The six weeks are (1) Credit Cards, (2) Bank Accounts, (3) Investing Accounts, (4) Conscious Spending, (5) Automatic Money Flows, and (6) Investing Choices. (Note that the style has been called "part frat boy and part Silicon Valley geek, with a little bit of San Francisco hipster" — some Corporette readers have said that they liked the book but weren't crazy about the tone — and also note the book was published in 2009.) I Will Teach You to Be Rich has a 4.5/5.0 on Amazon.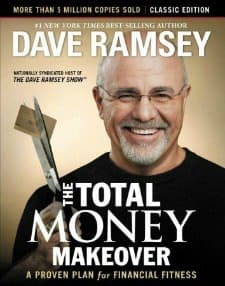 The Total Money Makeover: Classic Edition: A Proven Plan for Financial Fitness by Dave Ramsey (latest edition 2013)

Dave Ramsey has created a personal finance empire, including books, a radio show, live events, webinars, and more. His book The Total Money Makeover (which has sold more than 5 million copies) explains how to get out of debt and reach your financial goals by following his seven simple steps. They include paying off debt quickly, building an emergency fund, and investing 15% in retirement accounts. Be aware that Ramsey is definitely not a fan of taking out loans and consistently encourages readers/listeners to buy with cash. A couple of Corporette reader threads about Ramsey's advice are here and here. The book has a 4.7/5.0 on Amazon.
What do you think are the best financial books for beginners? Was there a particular book that has made a big difference in the way you handle your money? Do you read any personal finance blogs from the authors above, or from others?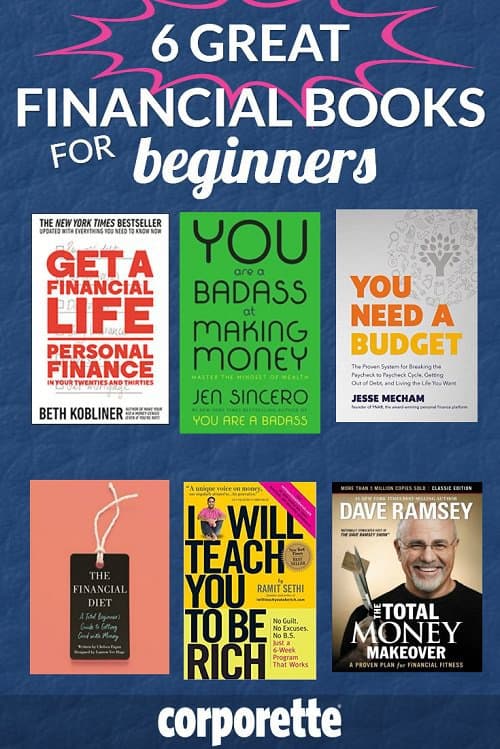 We are a participant in the Amazon Services LLC Associates Program, an affiliate advertising program designed to provide a means for us to earn fees by linking to Amazon.com and affiliated sites.