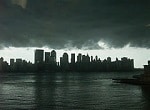 Reader A has a question about truth in advertising… and how to tell a prospective employer that you've been laid off.
I'm a 2010 law grad with an interview at a biglaw firm in the next couple of days. For the last 6 months, I've been working at small law firm, and I was laid off last week. I applied to the biglaw job more than a month ago (before I was laid off, although I did know work was waning). My problem is I'm anticipating the question "Why are you looking to leave your current position" and although I have a great answer prepared about the challenges and opportunities this firm would provide me that my small firm didn't (with more firm-specific details, of course, but I'm choosing to leave those out), I know I also have to mention I'm no longer at small firm. I'm worried because everyone I've talked to has told me that unemployment is the kiss of death in biglaw, and I'm afraid the biglaw firm will toss my application in the trash once they realize I was laid off. Do you or your readers have any suggestions on how I can best phrase this? For what its worth, the small firm job was contingent on workflow from the get-go and there was always an understanding between me and my boss that the position might be temporary. I think I'm a great fit for the biglaw position, and its exactly what I want to do, so I'm really hoping this interview goes well.
First, good luck on the interview!! This can definitely be a touchy subject, but ultimately it sounds like you'll be fine. (Pictured: dark-clouds-over-downtown manhattan, originally uploaded to Flickr by dandeluca.) Some notes:
a) Be honest. You never want to hide something on a job interview. I'd even suggest that you watch your tenses — you don't have to say "When I was there, I did X Y and Z" but you should make sure you talk about your work there in the past tense.
b) Be prepared. I'd script out two or three sentences — and memorize them — to answer the anticipated question. For example:  "I was thrilled to get the job at the small firm because I'm so eager to use what I've learned in law school and start practice, and it was great while it lasted. I and the employer both went into it expecting it to be contingent on workflow, with the understanding the position was a temporary one. Unfortunately the end time came last week, but I'm so thankful for what I learned there." Pause, give the interviewer a second to absorb this, and then launch into "My favorite project when I worked there was…"
c) Focus on the positive. If you're feeling any sense of defeat or embarrassment about the layoff, you need to get over it for the interview. I know it may seem that there are dark clouds on the horizon, but you have to hold your head high, and focus on the vast number of positive things you have going for you. For example: It was a really tough hiring season when you were in school, and the fact that you have legal experience (about 6-9 months worth, yes?) is a definitive positive. (Depending on your work experience at the smaller job, and the experience of a typical first-year at this BigLaw firm, you may be OVER qualified.)  Furthermore, you're a go-getter just to have gotten the smaller job in the first place.
d) Wash your hands when you come out of the interview. There was some study done that found the physical act of washing your hands actually helps stop "niggling questions" once decisions are made and situations have played themselves out. We also had a post on dealing with post-interview anxiety a few weeks ago that may be helpful to you.
Ladies, what are your tips for Reader A? How do you think she should handle the situation?