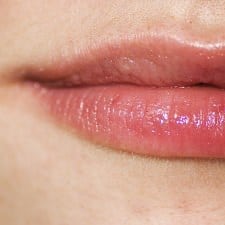 I was thinking about lip balms the other day — totally basic, boring lip balm — and I was surprised to realize that not only do I have SEVERAL favorite lip balms, that they each have their own purpose (and that I'm perhaps looking for a better option in a few places). So: here is my lip balm wardrobe — and I'm curious to know: which are your favorite lip balms, and why? Do you have specific purposes for each of your lip balms — and what are the lip balms every working woman needs?
Update: Goodness, I didn't realize people felt so strongly about the phraseology of balm vs gloss — I've updated this post to more accurately reflect the discussion, which, yep, is just about lip balms for working women. (I'm one of those people who gets distracted if my lips are dry, so perhaps I've got more lip balms than most ladies?)
The lip balm I put on every night before bed: Caudalíe. As I've mentioned before, I love that it has antioxidant properties and is formulated with 99.5% naturally-derived ingredients. The scent is minimal, and I find it comfortable to wear on a nightly basis.
The lip balm I put on at night if I'm severely chapped (or sneak into my kids' room to put on their kiddo chapped lips while they sleep): Neosporin Lip Health Overnight Renewal Therapy. This one isn't too thick, doesn't taste like much, but really makes a difference if left overnight to do its thing. If my son is doing that thing where he's licking his lips/face so much that the entire mouth region is red, dry, and splotchy, I'll swipe it over the other affected areas too. I tried the Bioelements one last winter as an alternative, at least for myself — it worked fine, but considering the expense and the fact that even a light application turned my lips white, I think we'll stick with the good old drugstore Neosporin brand. (I might also swipe some coconut oil on my lips before getting in the shower (as a very intense but temporary mask), or do a lip scrub before or after layering on the Neosporin stuff.)
The lip balm I try to give my boys to wear on cold days (or the lip gloss for working women who are interested in an organic/no-animal-testing lip gloss): Babyganics. They often refuse, but I like that this one is organic, free of parabens, sulfates, phthalates, mineral oil, petrolatum, artificial fragrances or dyes, and not tested on animals, too. (I'll also happily swipe some of this myself if I need some.)
The lip balm I put on before I put my lipstick on: I finished a tube of MAC's Prep + Prime a few months ago and have been trying ColourPop's primer — between the two I prefer MAC's, but I wonder if there's a better option out there. (Still: just bought another tube of Mac's to get the mystery beauty gift Nordstrom was offering on Friday or Saturday.)
The lip balm I put on top of my more matte lipsticks (and use so often I keep a jar on my desk): Kiehl's Lip Balm #1. This one is more slippery than some of the others, but I feel like it doesn't "unseat" my lipstick. (I would put the very popular Smith's Rosebud Salve in this category also, but the rose scent bugs me.) I prefer the jar to the tube, but it's tough to find right now.
The lip balm I wear if I'm going to a networking event or somewhere else where I can't/don't want to think about lipstick for hours: Either YSL Rebel Nudes Glossy Stain (101) or L'Oreal Infallible ("Barely Nude"), on top of lip liner (filled into my entire lip). These are both kind of sticky-but-wearable, MLBB tints that stay put for hours. (I never got into the Juicy Tubes or Stila's lip gloss, which to me were just TOO sticky and felt like they moved around a bunch, too.) I also still love my tube of Tarina Tarantino's Sparklicity for date nights or girls' nights out, although I don't think it's sold anymore.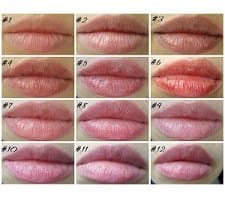 The tinted lip balms/glossy lipsticks I wear by themselves: I'm not sure if Clinique's Chubby Sticks count as lip balm or not, but I'd include those because they're so moisturizing I don't feel the need to put anything on top of them. I'm still a fan of Clinique's Black Honey and other tinted lip balms; I also was happy with the Glossier Generation G stick I bought recently, at least color-wise (I often layer Kiehl's on top to have a more moisturizing feel). This is more of a lipstick gel, but I really liked the gel color that came in this NudeStix holiday set (it's a great set if you're looking, although 2 of the 3 are very saturated colors).
The lip balm with SPF I wear if I'm outside for long periods of time: I'm still hunting for a good version here, to be honest. SuperGoop's 'Shine On' Lipscreen SPF 50 was a bit too sticky for me (and I didn't like the smell/taste), so I think I'll go back to plain old Blistex — I'd love to hear your recommendations! (Here is EWR's guide to the best lip balms with sunscreen.)
Ladies, which are your favorite lip balms? Which lip balms do you think every working woman needs?
Picture at top via Stencil.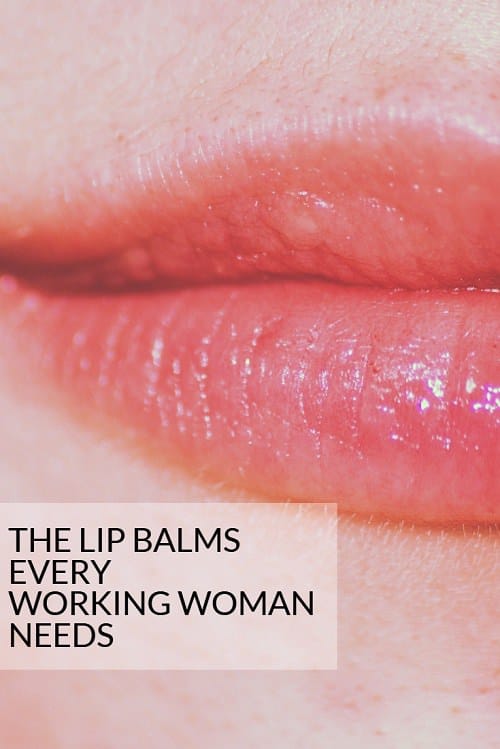 We are a participant in the Amazon Services LLC Associates Program, an affiliate advertising program designed to provide a means for us to earn fees by linking to Amazon.com and affiliated sites.