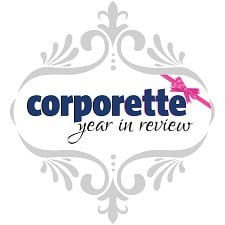 Happy Almost 2018! We realize that many of you may not have time to click on all (or maybe any) of the links in each week's Weekly News Update, so we've gathered some of the most notable or memorable stories that we highlighted during the past year, organized by topic. Readers: Tell us some of your favorite news stories that were relevant to overachieving chicks during 2017 (whether we covered them or not)?
Interesting Stories on Work Fashion
Career-Related News of Note
Feminism/Rawr News
(This is by no means a complete compendium even of our coverage of all of the many, many stories that made 2017's word of the year "feminism" — these are just some of the ones that jumped out as being memorable or made me click on them again.)
Lifestyle Advice for Overachieving Chicks
Articles and Posts We're Still Laughing Over
Want more? Here's our news roundup from 2016.