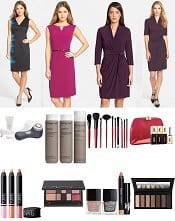 August 2023 Update: Curious about the next big Nordstrom sale? The 2023 Nordstrom Anniversary Sale just ended, but the next big sale will be their Half-Yearly Sale around Dec. 24. Unfamiliar with the NAS? Check out this page for more info on why it's the best sale of the year.) Sign up for our newsletter to stay on top of all the major workwear sales, or check out our roundup of the latest sales on workwear!
The below content is about the 2015 Nordstrom Anniversary Sale.
As mentioned earlier: The Nordstrom Anniversary sale, where they mark next season's merchandise down now for a limited time, just opened to the general non-cardholding public today.
After reviewing my picks from last week's early access sale, the good news is that many of my favorites are still in stock in lots of sizes. Some of the pieces that sold out aren't surprising (there's a much more limited stock of Pliage bags on sale than there was last week, for example), and some were (who knew Coach flats were so popular? Just the gold left now).
So for today's roundup I thought I'd focus on the "online only" portion of the sale, as well as beauty (which I totally didn't hit at all last week and oh, it is good).
Remember, my full workwear picks are here, and my full picks from the bag and shoe section are here. (Just for kicks I've also put clickable images at the bottom of this post — see the original posts for all of the text/thoughts/reasoning behind each piece, should you care to.)
First, two picks from the online-only section that I'm not picturing: this Gallery coat looks like a great classic if you need a new one, and these Cosabella thongs are on a pretty great discount if that's your thing… and, hey, while we're talking undies, do note that there's a ton of Hanky Panky in the sale in general. On to my four new work dress picks, all under $150:
(Note that you can click the pictures as well to get to the sale…)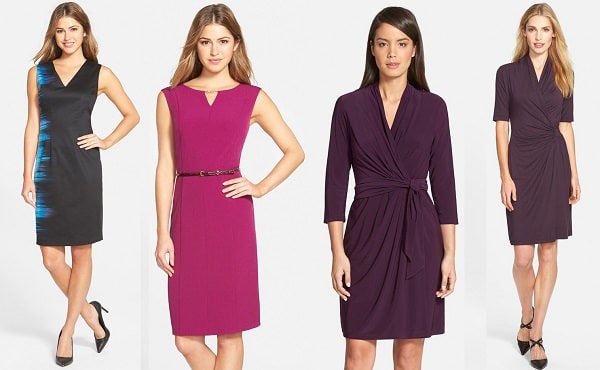 The beauty sale is really good — tons of great things marked down, as well as extra-value sets. A few pieces that jumped out at me:


And, just for kicks, here are my previous recommendations, at least in image form — each image is clickable. See my older posts if you'd like the explanations behind them… here are all of my workwear clothing picks: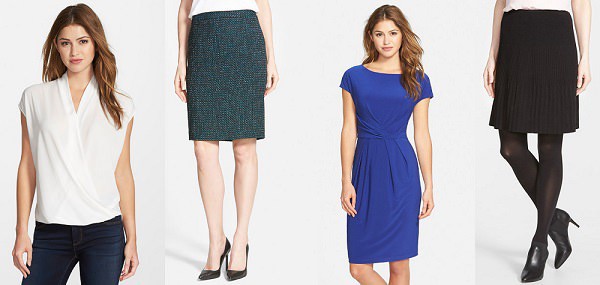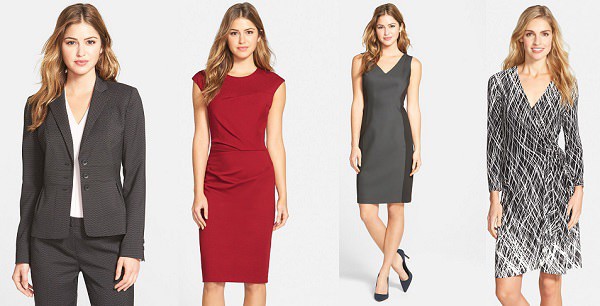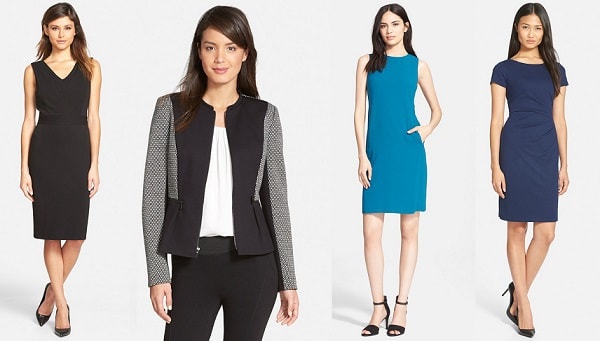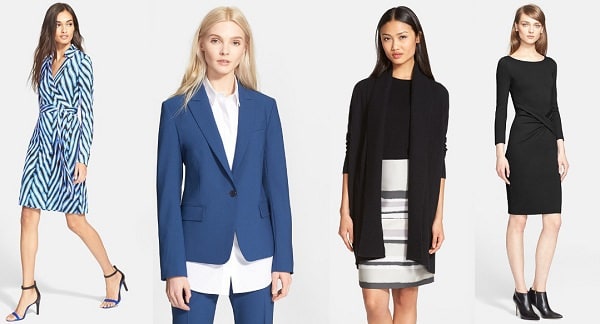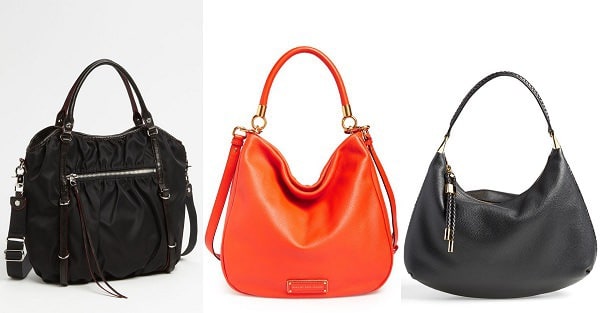 Readers who are cardholders, which pieces did you get last week? Any hits or misses you care to share?