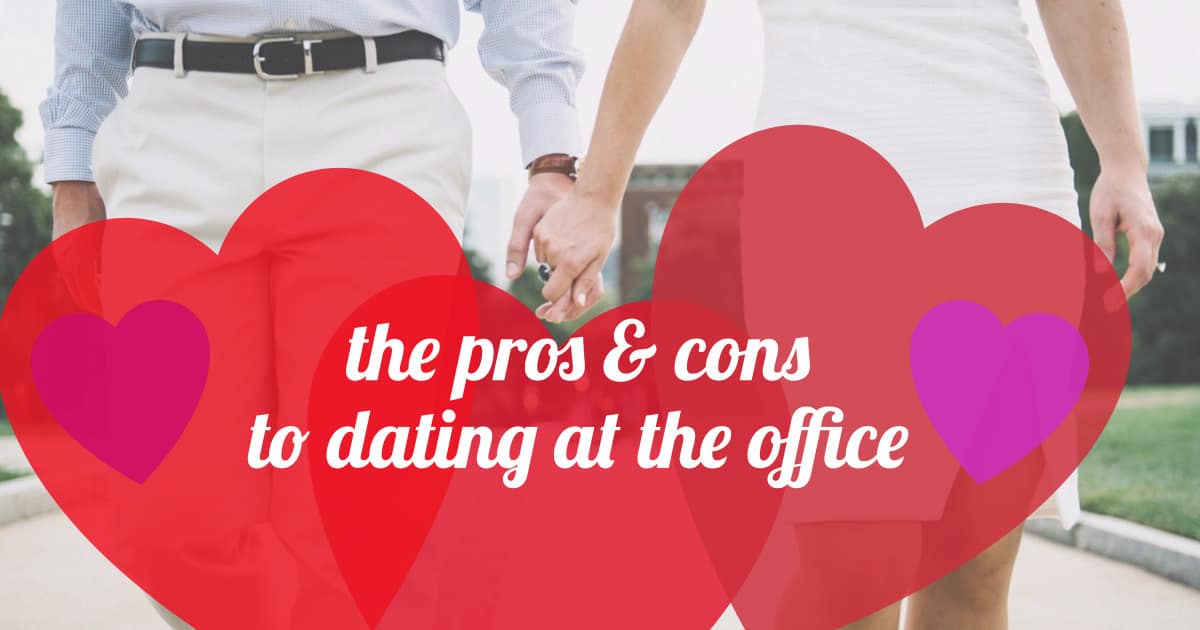 2017 Update: We still stand by this advice on dating at the office – links have also been updated. You may also want to check out our more recent discussion on dating at work.  
We've talked about dating a wee bit on here, but something we've never talked about is dating at the office. (Disclosure:  This author has no experience with it personally). Still, it happens frequently — a study by the American Management Association found that two-thirds of managers and executives say it's okay to date someone at the office, and 30% have done so. We've certainly known (and respected) folks who dated people at the office — in fact, a lot of those people wound up marrying that co-worker. So what are the rules for dating a co-worker with dignity?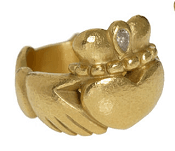 (Pictured:  Linda Lee Johnson Claddagh Ring, available at Barney's for $3200. Update 2017: It's sold out, sadly, but you can always get a great claddagh ring at Etsy (affiliate link).)
We thought we'd throw some suggestions for the single ladies amongst us — readers, please chime in.
What to Know About Dating at the Office
Do not view your office as a dating pool. It doesn't matter how big the company is, or how many floors or offices it has — word will get around, and it will hurt you professionally. There should be a chance for the relationship to be a fairly serious one — do not just "date" a co-worker for a "distraction." If you happen to really like someone you work with, let your feelings develop naturally, and let the relationship progress naturally. (We might also advise that if you've already dated someone at the office and it ended, then you should be very, very careful about dating anyone else at the office, lest you be seen as someone who does view the office as a dating pool.)
Know the office policy on dating before anything happens. Knowing when and if you're obligated to have a conversation with your superior will probably influence your thoughts on the relationship.
Discretion is the name of the game. Keep your thoughts about the crush/burgeoning relationship to yourself, or only discuss with friends who have no connection to the office. When you start dating, don't visit each others' offices that frequently. Don't go to a bar or restaurant near the office. Keep the cutesy talk outside the office. Avoid leaving the office at the same time (or, cringe, arriving at the same time).
Keep it in your pants (to put it crudely). Two rules that we strongly caution against breaking:  1) no public hook-ups — your first kiss should not happen at a work party, no matter how much you've been drinking. 2) There is no place in your office that is private or secluded enough to count as a romantic rendezvous spot — not your office, not the coat closet. Don't do it.
Only appear in public when it's pretty serious. To us, this would mean living together, engaged, or pregnant — but hey, we're old-fashioned.
Readers, what are your thoughts on dating at the office? Have you ever dated anyone at the office?
Picture below via Stencil.