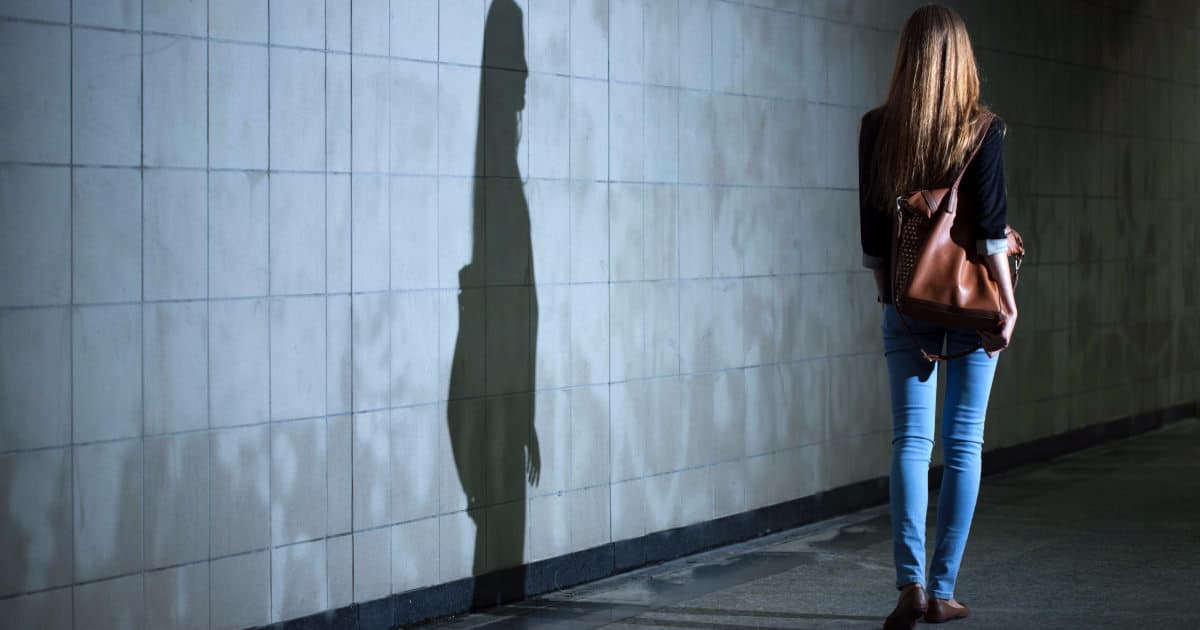 Remember in Bridget Jones's Diary when she lamented that she would die single and alone, only to be "found three weeks later half-eaten by Alsatians"?
Readers had a very similar discussion about this a while ago — specifically, which personal safety apps they use to alert loved ones if something bad were to happen — and we thought it was well worth a post to round some up. After all, while we've often talked about our favorite apps (and readers' favorites too), we've never discussed the best personal safety apps for women.
Readers, what do you think is the best personal safety app for women? Which do you use, and what other methods do you use to protect yourself, particularly if you live alone or have roommates or partners who aren't home very often?
(We've also shared our best self-defense tips for women and discussed home security systems.)
Update: Check out our entire post on great Apple shortcuts to help you at work, but note that there's an awesome shortcut that discreetly notifies preselected contacts if you're feeling a weird vibe while you're out; it also gives them your exact location and tells them what you're wearing (there's a bit of set-up before you go out). And it all looks like the DoorDash app. 9 to 5 mac has more details; the shortcut is now on iCloud. This SOS "Express DoorDash" one looks really cool and gives you an easy and discrete way to message a trusted contact info like your location, what you're wearing, and more. (The app is now on iCloud!)
Four Personal Safety Apps for Women
Here are 4 personal safety apps for women who live alone or otherwise want extra security:
Kitestring
How does it work? Kitestring checks up on you when you go out (say, on a first date) and will let your friends know when something might be wrong. It sends you a text message at a selected time, and to check in, you simply reply to the message with "ok" (or check in on the website). If you don't, Kitestring sends a personalized alert message to your emergency contacts. (You can check in early, or extend the time period you've chosen by delaying your ETA up to an hour.) Other safety features: You can set a password to use (instead of the word "ok") so that no one else can check in for you (even a different one for each outing, if you choose) and you can also pick a "secret duress code" that, when you use it, discreetly sends an alert message to your emergency contacts. (Note that you don't need a smartphone to use Kitestring because there's no app to download; it's just an SMS-based service.)
What does it cost? The service is free unless you sign up for the $3/month premium plan, Kitestring Plus, which gives you unlimited trips (vs. $15/month with the free plan), unlimited emergency contacts (vs. only one), and "perennial mode," in which Kitestring checks in every few minutes or every few hours. (You can sometimes find discount codes on Kitestring's Facebook page and Twitter feed, according to the site.) Kitestring donates 5% of its profits to Hollaback!, which fights street harassment.
Iamfine
How does it work? Iamfine is a step up from Kitestring. Iamfine calls you every day at a predetermined time, and you check in by pressing "1" on your phone. You can also check in via text (with the word "OK), by calling Iamfine yourself, or by using the website. (If you won't be available when Iamfine calls, you can check in early by calling the automated system — and you can pause the service for a selected period of time by setting it to vacation mode.) Your "Care Circle" will be notified that you've checked in — or you can choose to only have Iamfine notify your contacts if you don't check in. Here's what happens: After you miss a check-in, Iamfine calls you 4–5 times over the next hour and then, if you haven't responded, sends emails to your Care Circle (and contacts them via text or phone if you choose). Unlike with Kitestring, your emergency contacts will be notified once you've chosen them.
What does it cost? As with Kitestring, there's no app to download — but the plans are more expensive. Iamfine offers a free 14-day trial, but after that you choose either the monthly plan at $14.99/month (up to eight Care Circle members) or the annual plan at $9.99/month, prepaid.
bSafe
How does it work? Important note: If you're reading this post on the date it was published (or soon after), do not visit the bSafe site itself — when I clicked on one of the homepage links today, Chrome put up a bright red screen and informed me that "The site ahead contains malware."
(It's ironic that this happened on a site for a safety app!)
So, if you want to find out more about bSafe, do so via Google Play or iTunes instead. (We're not linking to the site here, but this app seems worth including in our list anyway.) That aside, here are some of bSafe's features:
It lets you set up a safety network of friends, family, and coworkers and allows you to share locations to find each other easily.
"I'm Here" lets your friends know where you are at the moment (and that you're OK).
"Fake Call" provides an excuse to leave a bad date or uncomfortable situation by calling your phone — it can even look like a predetermined person is calling you.
"Follow Me" invites a friend to virtually walk with you via a live GPS trace.
"Guardian Alert" will notify your friends and family members that you need help and will tell them where you are and what's happening (via video). It has an option to set off a siren, as well.
What does it cost? Free
Circle of 6
How does it work? This app was the winner of the 2011 "Apps Against Abuse" challenge that focused on campus sexual violence, and although it was designed for college students, it can help anyone. As the name suggests, you can add up to six people from your contacts to be in your Circle. You can click the pin icon to send a text to your Circle that says "Come and get me. I need help getting home safely" along with your GPS coordinates.
If you click the phone icon, a text goes to your Circle that says "Call and pretend you need me. I need an interruption." The chat icon sends a text that says "I need to talk."
(Because of its original purpose, Circle of 6 also provides information on safety, sexual assault, and other important issues, as well as easy access to national hotlines.)
What does it cost? Free
What are your favorite safety apps for women? Do you use any of the above apps or services? What other safety precautions do you take as a woman, or specifically as a single woman if you are one (or a woman who lives alone, etc.)? Have you been in many situations in which one of these tools would have been helpful or would have made you feel more comfortable? Instead of using an app, do you tell a friend ahead of time when you're, for example, going out on a date with someone new?
By the way, recently we've talked about apps for working women and Evernote and other note-keeping apps — and over at CorporetteMoms we've covered some of the best apps for working moms, including our favorite meal-planning apps and an app for remembering the little things.
Social media picture credit: Deposit Photos / photographee.eu.