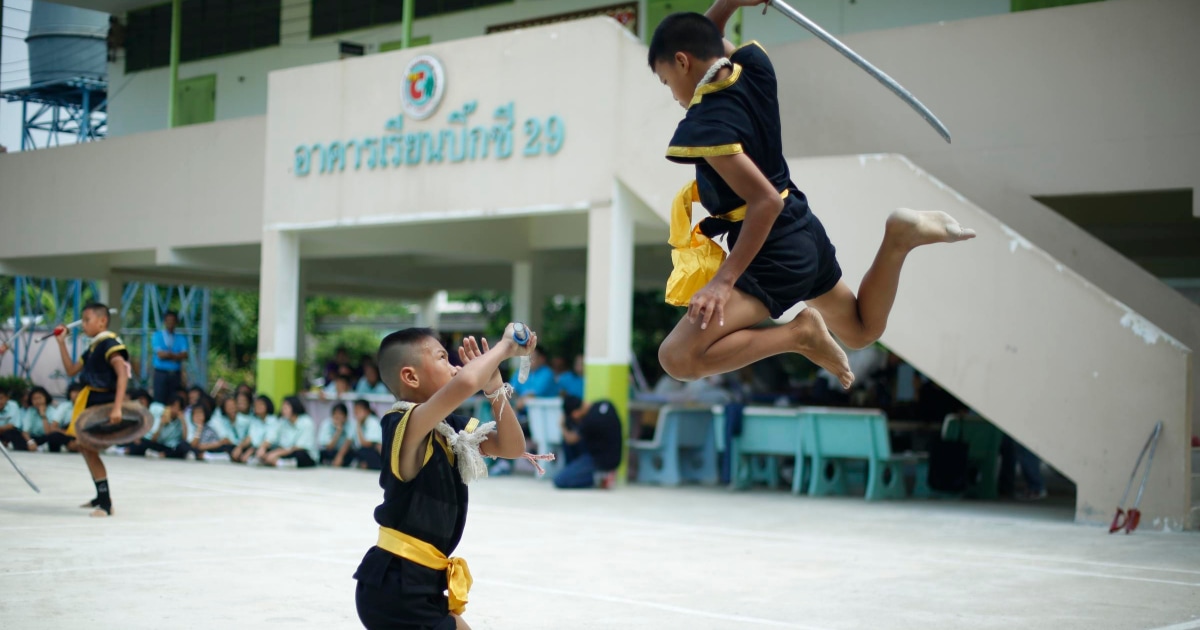 2020 Update: We still stand by these self-defense tips for women, but you may also want to check out our more recent discussions on safety for professional women, including the best personal safety apps for women who live alone and the best safety tips for women travelers. 
Self defense is not the most fun subject, but it's been on my mind a bit and I thought it would be a good topic to talk about — so, readers, what are your best self-defense tips? As I've been getting back into running, I finally got a Road ID (which is every bit as awesome as I thought it was when I first heard about it).
If you missed the post, it's a simple bracelet you wear on your wrist that has your name and some "in case of emergency" contact numbers. I was telling a male friend about my Road ID, and he was incredulous about it — "That's such a dark way to go through life, always worried about being attacked!" He continued to chide me about it, and after thinking a second or two I said, "Dude. You're saying this because you're a guy. This is kind of what it's like for chicks all the time — you always have to be aware of your surroundings, and make sure you're parking in a well-lit spot, and have your keys out before you get to your apartment, and so forth." (2020 updated images via Stencil. Originally pictured: Hiyah, originally uploaded to Flickr by DRSPIEGEL14.)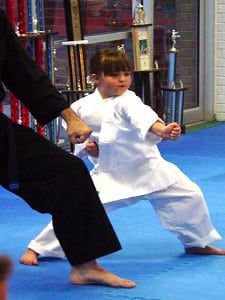 Maybe my parents were extra dark and overprotective to raise me that way. I remember when I first moved to New York (in 1997!!) they advised me to "never get on an elevator with a man, alone." That one seemed a little crazy and hard to follow anyway (if a guy got on mid-ride, was I supposed to get out of the elevator and wait for the next car?), but that rule totally went out the window when I went to my first sample sale. Sketchy freight elevator to go up to a warehouse-type loft? Well, I thought, as long as there's a good sale behind it it's fine. After all, the fashion editors I worked for heard about it by fax — what could possibly go wrong?
Dumb decisions like that aside, I've mostly practiced the "constant vigilence" method of self-defense. I've also taken a self-defense class (albeit a while ago). That said, these are some of my top tips — readers, what are your best self-defense tips?
Self-Defense Tips to Avoid Getting Attacked
Don't tune out and listen to music if it's late at night or you're in an unfamiliar area.
Be aware of desolate areas that you encounter often, and do what you can to minimize your exposure. For example, if your office building has two exits, one near a 24-hour deli and the other near a parking garage, use the one near the deli if you're leaving at a time when foot traffic is low. Similarly, the most direct path from the subway stop to my apartment takes me past a parking lot, a parking garage, and two buildings under construction — so I go the slightly longer route so I'm near shops and restaurants.
If you're home alone and someone you don't know (or aren't expecting) rings your buzzer, query who it is, and possibly even pretend to be on the phone when answering the door. (I'm sure I do a great job of faking a conversation with my mother — but hopefully it's enough to deter someone.)
If you have to go to a desolate or sketchy area, tell someone before you go. For example, one of my old cases required me to take numerous trips to the file archives, a labyrinthine and unpopulated floor — it seemed like a great setting for a murder mystery. I always emailed a friend before I went!
If you ever get a funny feeling about something, trust your gut. Don't worry about etiquette (e.g., is it rude to stop walking and turn around?) — just do it. Then cross the street or get somewhere that feels safe.
If you drive and expect to be out past dark somewhere, do your best to park close to a parking light. If you can, check the undercarriage of the car as you approach.
You should have your keys in hand as you approach your car or front door — no fumbling in your purse! Something a friend told me years ago is to take one key and put it between your second and third finger and make a fist around the rest of the keys — it becomes a great weapon if needed.
In general, don't make yourself a target. My engagement ring isn't huge, but I turn it around so the diamond is against my palm when I'm on the subway; I do the same if I'm wearing any of my cocktail rings. I do play with my Android on the subway, though, which I probably shouldn't do.
Self-Defense Tips If You're Actually Attacked
SHOUT. If you don't know what to shout, try "BACK OFF." Something else that I've heard you should shout is "I DON'T KNOW YOU." If you have time to see something kind of awesome, watch this woman shout down a man who flashed his penis at her on the subway (close your door first — her language is, um, NSFW.)
Kick the side of their knee if you can — you don't have to get too close to do this.
If they're already close… Go for the eyes. Put your thumbs over his eyes and start pushing, as hard as you can. If you can't do that, claw and scratch as best you can.
If you can, memorize details about your attacker's face — you want to be able to identify him later.
Lifehacker had an excellent article on self-defense with a lot of videos that show specific moves — such as "how to maximize damage" and how to get out of common holds. I highly recommend you read it.
Ok, readers, those are my best self-defense tips — what are yours? How often do you think of self defense?