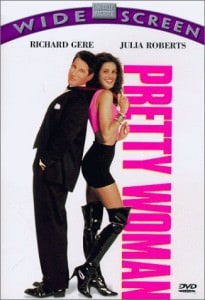 2017 Update: Check out our most recent round-up of the best knee-high boots for commuting to work, as well as our last discussion of whether boots are acceptable for work.
Yesterday was the first day of autumn — hooray! Already around New York City we're starting to notice women wearing dresses and knee-high boots, mostly barelegged (but some with tights). Today we passed a girl wearing knee-high black boots, a happy yellow mini-dress, and a cute cropped black jacket. She looked absolutely adorable. But we also thought she looked totally inappropriate for work.
A few years ago we thought knee-high boots were 100% acceptable for work, provided they weren't over-the-knee boots (like Julia Roberts's in Pretty Woman). But after a few years of working in a conservative office, we're not so sure anymore. Condoleezza Rice took heat a while ago for wearing black knee-high boots — even The Washington Post accused her of being too sexy, too dominatrix-like or Matrix-inspired.
But hey… maybe we're old-fashioned. Or crazy. So, we thought:  Poll.