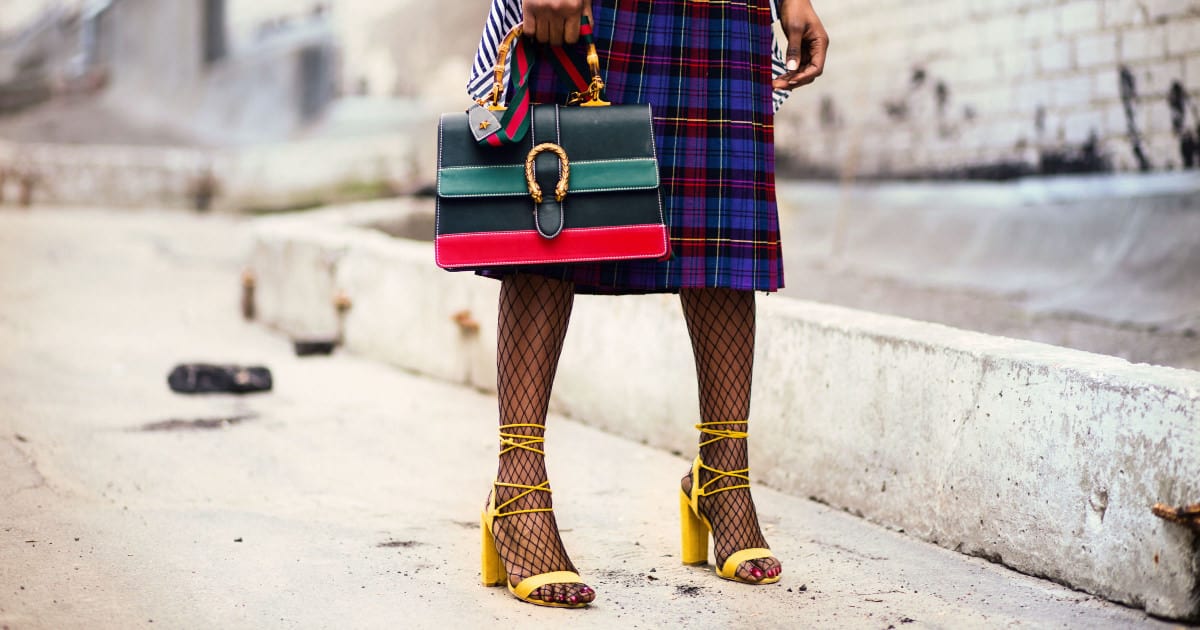 A while back, someone commented that instead of nude hose they wore nude fishnets in the summer. This piqued our curiosity — we used to do this also, back in the days after college, but not in a long while — we stopped because it felt inappropriate. So we thought we'd take a poll: CAN fishnets be worn at a conservative job?
For our $.02, fishnet tights are generally inappropriate for the office environment. Let's face it, they conjure up images of dancers (both professional and otherwise) and other sex workers — and that association is a little too much for bosses of either sex.
Update: Nude-for-you fishnet tights, fleece pantyhose, and other sheer tights are making a comeback… these are some of our latest favorites!

This post contains affiliate links and Corporette® may earn commissions for purchases made through links in this post. For more details see here. Thank you so much for your support!
Besides, the goal of a working wardrobe should be to avoid what we'll call "the second look" — you don't want any of your coworkers to look at you once casually in the hallway and then be forced to look a second time in order to answer the question, "Were my eyes deceiving me or is she really wearing that?"
Even if they answer the question with a blasé "ok, well, I guess that's acceptable," the second look in and of itself is something to be avoided. We would argue, though, that fishnet trouser socks could be appropriate as long as they're in a neutral color.
(Our reasoning here is that only perverts are staring at your ankles; otherwise, what you wear there is unlikely to elicit the dreaded second look.) 
But then, I've also worn purple fishnets with low heels and a navy midi skirt, so there you go.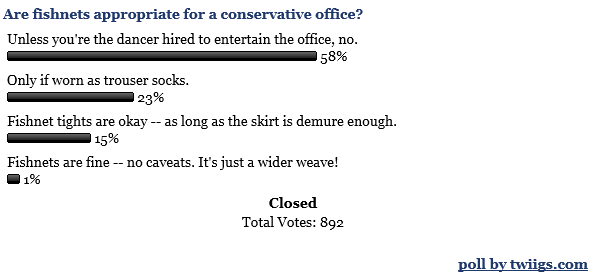 What are your thoughts, readers? Can fishnets be worn at a conservative job?

Updated images via Stencil. Originally pictured: I Bought Fishnets! originally uploaded to Flickr by badlyricpolice.