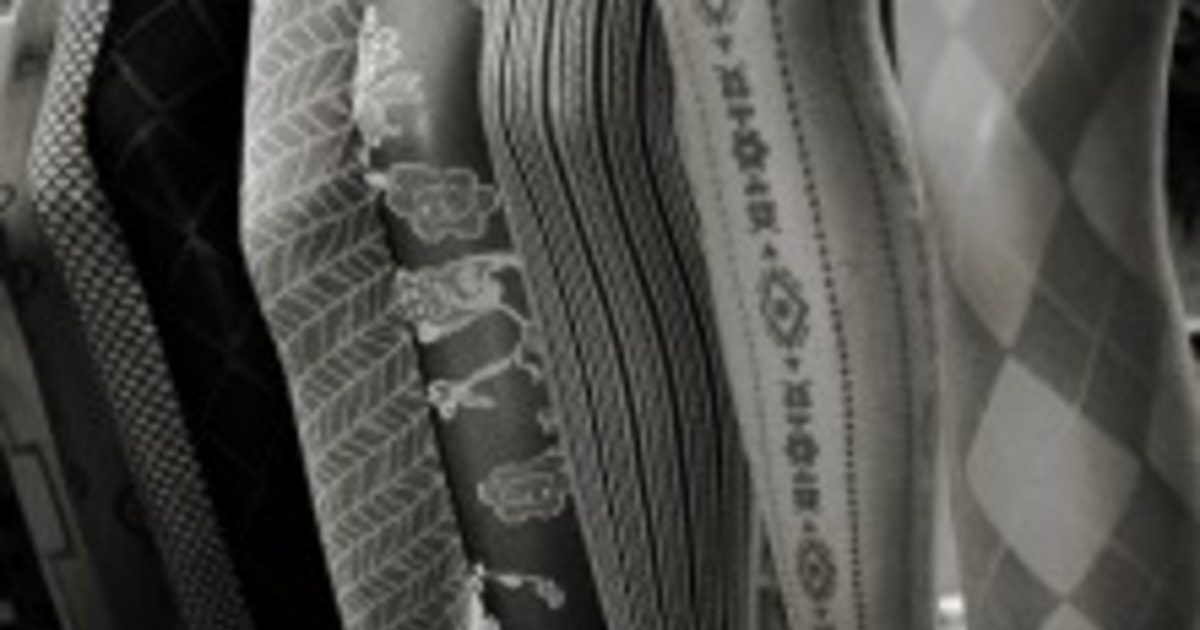 2o19 Update: We still stand by this discussion of whether or not patterned tights are appropriate for work, and we've updated a widget below with a few great picks for patterned tights available in 2019. You may also want to check out our best advice on what to wear to work when it's cold outside, or all of our discussions on tights for work.
Inspired by last week's Wolford sale at Rue La La, we thought we'd ask — do you wear patterned tights in cold weather? There are a ton of options out there. Our rule of thumb has always been to stick with the kinds of patterns men wear on shirts — pinstriped, windowpane, et cetera. What are your thoughts?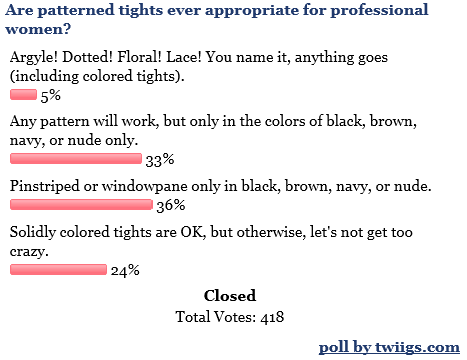 Photo credit: legs eleven, originally uploaded to Flickr by tractorpirate.
Looking for similar patterned tights? Here are some of our favorites out right now: