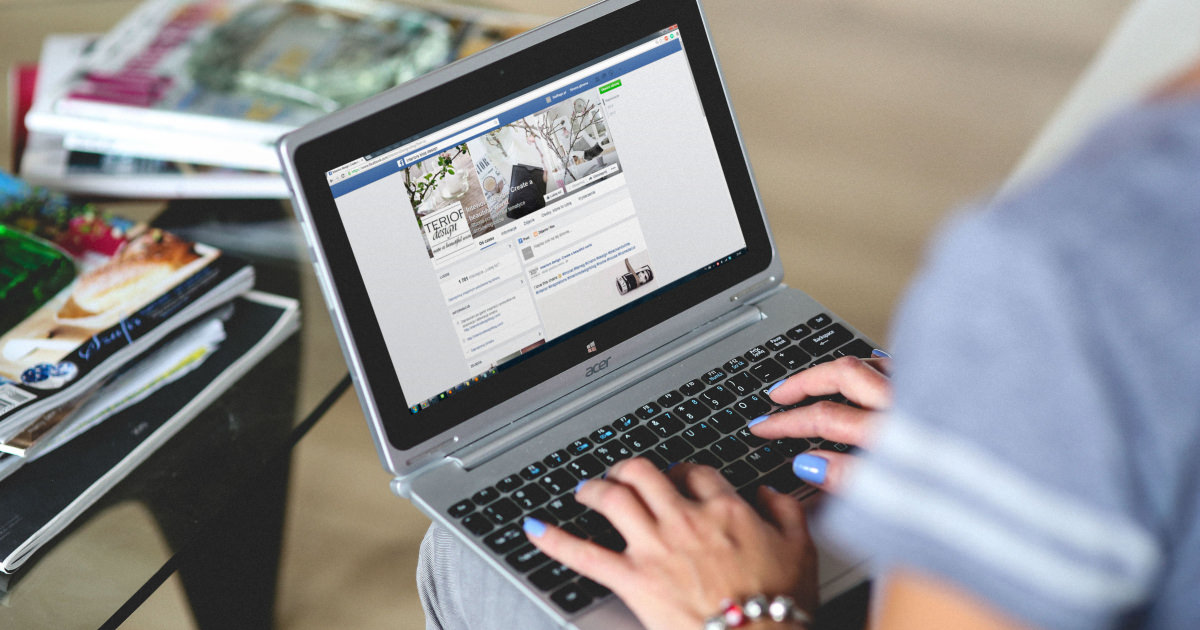 Readers expressed an interest in some "behind the scenes" posts here at Corporette — this is the first in an occasional series. This one is about Kat's knowledge of search engine optimization (SEO), defined as "the process of increasing the visibility of a website or a web page to users of a web search engine."
When this blog was only a year or two old, I got extraordinarily lucky: I won a one-hour consult with an SEO expert. I don't remember where I won it, or who the expert was, but I remember that call like it was yesterday. She looked at my Google Analytics and told me a bunch of interesting things:
We were ranking for the phrase "comfortable heels" in Google and I should do everything possible to hang on to that — create more content on comfortable heels, link to it frequently, and in general build and maintain that content. I created our Guide to Comfortable Heels shortly thereafter, and I spend 30–90 minutes every six months updating it, and we're still ranking for it.
People were searching for things like "what to wear to a lunch gala." (This was back in the old days when you could see searches in Google Analytics; now, 95% of the time you cannot.) But, I asked, confused, what attorneys attended lunch galas? That wasn't a thing, was it? I don't know, the SEO expert admitted — but you should make a post titled that anyway so they find you when they're searching.
I've taken a bunch of SEO courses and read a ton about SEO in the intervening decade — to be clear, this is something that other people are experts in, and my understanding is ham-handed at best. Plus, the advice keeps changing, thanks to Google algorithm changes, so it's a bit of a moving target. Still, you might be surprised how much SEO thought goes into each blog post, or has at least since about 2015 or so:
At a very early stage for almost every substantive blog post we do, I ask an assistant to do some quick research on the appropriate keywords. There are seriously fancy tools you can use here, and we have some nice subscriptions to those tools, but we frequently just end up doing Google searches for various ideas. This helps us make sure that the words we're using get us into the right "stream of content," and figure out which has more search volume. From there we usually determine which keyword, if any, we think we can rank for.

More thoughts on the correct "stream of content": For example, we had an old post entitled "Calling All Tuckers." Google doesn't like such titles because they are unclear, and as you might expect, there are different streams of content around "tucking" — some for shirts, some for drag queens. The goal of our keyword research is making sure that we get in the right stream for us to join the conversation or contribute to the existing conversation.

Sometimes we're already ranking for specific keywords, so we try to use slightly different keywords to get into a different search entirely. We've had posts titled "nude heels," "nude-for-you heels," "beige heels," "stylish skin-tone heels," "nude pumps," "nude shoes for the office," and more.

A lot of other bloggers will advise you to take older posts that were optimized for lower volume searches and redirect that post towards a new URL, essentially wiping the first post off the face of the Internet. I almost never do this kind of redirect, though, because of all the threadjacks and off-topic reader comments — so instead, I link to older posts from newer posts. So, again using the Hunt for an example, we frequently say something like, "Curious for older installments? Here were our posts from 2019, 2018, 2017…" and so forth. It would be stronger SEO juice if we used the keywords for hyperlinks instead of the years, but just joining them together is creating a strong link for Google and other search engines.

I have yet to find an artful way to deal with a topic that I know we'll never rank for but still want to try to be slightly smart for SEO. So, for example, you'll see a lot of silly SEO efforts at things like "Crockpot Recipes for Smart Women!" They make me cringe as much as you do, and I should probably just choose something witty and forget about it. You may also notice that a lot of our stories have an adjective in front of them — STYLISH skin-tone heels, COMFORTABLE work pants — that's mostly done to try to get out from under the store rankings (which may take up the first page entirely for a search like "skin-tone heels") and into a more editorial search ranking.
Writing for SEO is a bit like writing a legal memo or brief — it's a fairly specific style. The same keyword should be used numerous times in each post, as well as in the post URL (that's usually how you can tell what keyword we're targeting) and image files, excerpts, meta descriptions, and wherever possible, headers. I usually try to use the base keyword as well as anything else relevant when I post to Pinterest and other social media
Speaking of images and Pins — you may notice that Google offers you an option to narrow your search by images instead of words (or videos, or news). Pinterest seems to be very powerful for image searches, so even though I'm less than clear about our social media goals for Pinterest, I try to send an appropriately-sized pin for almost every story to Pinterest, even for older stories. (Next to Facebook, Pinterest is one of our top referral sources.)
At the end of every year, we do our big roundup for which stories are the top for Google Analytics and stuff. While I do think those are interesting for readers, as well, we also get a lot of SEO benefit because it helps us see the long tail, which posts are the strongest, which are still surprisingly getting traffic, etc. On a weekly basis, our workwear reports almost always rank the highest in terms of sheer page views, but looking at the blog over the course of a year is a different matter, and it's always interesting to see where we're succeeding and failing. Sometimes we have what I think are well-written, useful posts that other outlets aren't going to have — and if they're not getting traffic, it's often because they are poorly optimized.
Another thing to kind of keep in mind about SEO goals is how to reach the ideal reader or our target demographic — so as often as possible in meta descriptions and social media descriptions, I more overarching keywords to draw readers to the site, like "women lawyers," "work outfits," and so on.
I spend way too much of my time (personally) updating the SEO on older posts, linking them to other relevant Corporette posts, adding new images, and putting them in the stream of things we send to Pinterest and occasionally to Facebook. I decided a while ago not to have my SEO assistant look for "best keywords" for the older posts; I just go with whatever looks like the best keyword I might be able to optimize the post for based on its already existing content.
SEO at CorporetteMoms should be much stronger than it is — if you google "blog for working moms," I'm not even sure you'd find it in the first 50 rankings. I was following a lot of Pat Flynn's thoughts on niche SEO at the time I launched the blog, and I think I entirely flubbed it — so all of this is definitely a work in progress.
Tools I Use for SEO:
Yoast (premium plugin)
SEO assistant to help me find keywords (I trained my cousin with Yoast courses, to be honest; she only works for me about 5 hours a week now.)
SEMrush (for occasional deep dives)
Google Analytics and Webmaster
Google Trends
Want more of my thoughts on blogging? Sign up for my newsletter and I'll keep you in the loop!
What other questions might you guys have for behind-the-scenes stuff? Let me know and I'll consider for future posts!