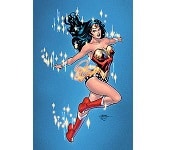 Do you find it "empowering" to dress how you want? Do you think confidence gained by clothes is 100% of the answer for work — i.e., if it makes you feel confident, you can wear it to work?  There was an interesting discussion here — years ago now! — that I just took another look at, and thought would be a great jumping off point for discussion today.
I recently saw someone comment on an old post that another commenter's words had stayed with her through the past few years, so I took a closer look at the discussion. The post was on patent leather heels — a reader wrote in wondering if they were appropriate; my counsel at the time was to be wary and avoid "eau de hooker," as I so delicately called it, but that by and large patent leather heels were just fine for most jobs. The real fun started in the commenting section, when another blogger named Samantha wrote in to disagree with me:
This advice seems a bit dated to me. As a 20-something young woman who works in a corporate public relations setting, I think it's silly to say that a certain color or fabric of shoe is "unprofessional." I think bold, funky shoes are the one thing that we can always "get away with" in the office, no caveats. And I certainly wouldn't call patent leather bold or unusual. I've done very well in my career despite wearing colorful/printed/patent shoes and booties (including purple snakeskin), flat suede over-the-knee boots, patterned dresses, colorful tights, and harem pants. I'm always dressed appropriately –no cleavage or short skirts–and I've never, ever been told (nor has it been insinuated to me) that my clothing is unprofessional. In fact, my unique, stylish clothes and accessories make me stand out in the office and I think have actually helped me. …

To tell women that they should only wear dark, solid shoes without any personality just perpetuates the idea that we need to hide our personality to succeed in the workplace. Yes, some jobs require women and men to wear suits or other specific attire, but if you work hard and do well at your job, I don't think any employer will think less of you for wearing purple croc pumps with your business suit.

Women should wear what makes them comfortable. If a woman feels more confident and comfortable in her workplace in plain black pumps, she should wear them. But if a woman wants to add a bit of pizazz to her outfit, she should not be discouraged from doing so.
A few commenters wrote in to defend me and Samantha's misreading of my advice (always appreciated, ladies!) (I really mean that!) but commenter Amy (who is anonymous beyond that to me) took issue with Samantha's post in more general terms. It was Amy's comment that the more recent commenter said had stayed with her as great advice through the past few years:
News flash: dressing however you want at work is not "empowering." Women's magazines love to say this so they can encourage you to spend lots of money on things and they can get more advertising dollars. Then women wear things to work that are not appropriate, they experience negative consequences and career stagnation, and they can't figure out why. Why can't I wear my bright-red platform patent-leather peep-toe stilettos and still be taken seriously? I have seen many, many commenters on this blog put forth the idea that as long as your work is great, even as a lower-level employee, you can wear more or less anything you want to work. That is really, really incorrect.

You know what is really "empowering" at work? Actually having power. Having not only a voice, but having people listen to you and do what you're suggesting. Having a say into important decisions. Being able to run your own show. Directing, managing and encouraging people who will move up in their careers. Providing people with jobs so they can make a living and support their families. That is empowering. Being able to wear whatever shoes you want to work? Who cares? That kind of fake empowerment has been sold to women over and over by the media. I don't know whether I'm more disgusted that the media keeps doing it, or that women keep falling for it.

I would wear a chicken costume to work if I thought it would get me promoted faster. I don't give a rat's ass about what some editor from Vogue thinks about my shoes; I care what my boss thinks, because she's the one who has power over my career. Not my friends, not my husband, not the salesgirl in Nordstrom's. I am really discouraged when I see young women equating "wearing what I want to work" with being empowered and successful. They. Are. Not. The. Same. Thing. At all. Want to do something that makes a difference? If patent leather or peep toes are not appropriate for your office, put them away. Get some acceptable shoes, work your ass off, and get promoted. Move into management. From there you will be able to influence corporate culture a lot more than if you remain a junior-level employee, slaving away at dead-end assignments, albeit with super-cute shoes. I'd rather sit in the C-suite in "boring" shoes that don't "show my personality" than wear the cutest shoes ever and go to work every day pushing paper in a cubicle, where no one pays attention to my shoes because I don't matter.
Some readers gave Amy's comment standing ovations; others wrote in to argue that when they wore what they wanted, they felt empowered and confident, and Amy came back with some more spot-on advice (in a bit of a tougher tone than you guys normally get from me), quoting some of the replies she'd gotten:
(Reply from other reader:) "To dress like that, which is appropriate but still shows some personality, is, to me, empowering because I like what I'm wearing, feel great in it, and will therefore project more confidence."

If confidence was all it took to get promoted, I have a 21-year-old B-school intern this year who would have been promoted to president of our company by now. Unfortunately, his work sucks and he keeps wearing sandals to work despite being counseled about them. Fortunately in about two weeks I get to cut him loose and wish him well in the job market, because he sure as heck isn't getting a job offer from us.

Wearing things that make you feel good is awesome, unless those things make you stand out in a bad way to your higher-ups. It won't feel so great when you get dinged on your performance evaluation for "professionalism" and lose out on raise or bonus percentage points, or a promotion, because of what you wore to work. You are confusing "feeling good" with "power." I know that all Gen-Y kids were taught that those things are equivalent from the time they were knee-high to a grasshopper, but they are not the same thing.

"It also conveys personality, which can be hard to do in a corporate setting. People like people who have personalities."

Undoubtedly. But there are lots of ways to show your personality other than what you wear. I like hiring interesting people with varied interests. That has nothing to do with how they're dressed. Someone can be very interesting and dress in a way you consider to be boring, or dress in an "interesting" way that shows "personality" and actually be a completely shallow, uninteresting individual. Surely you knew that – right?

"Not everyone wants their employees to be worker bees droning away at their desks – in some offices (like mine) it's also important that everyone gets along and is interesting and has a sense of humor."

What does that have to do with what they're wearing?

"Obviously there are limits, but I wouldn't agree with the general blanket statement that the way we dress cannot be empowering."

Sigh. I think it's pretty obvious you read maybe the first two lines of what I posted and then ran off to draft your response. I hope you aren't doing that with work emails or documents, because it will come back to bite you. Let me reiterate. What you are defining as "empowering" is actually equivalent to "feeling good about yourself." "Empower" actually means "to give or delegate power or authority to." Are your clothes inspiring people to give or delegate you power or authority? If not, then they're not "empowering." I implore you to learn the difference on your own, before someone with power over your career has to deliver the message, which I can assure you will not come gently.
Looking back over this conversation, I was obviously personally awed/inspired/thankful for the amazing women we have here commenting and the great level of discussion we're having — in ways that we often simply cannot have in our workplaces themselves — but I also thought that the conversation was just as relevant today in 2014 as it was in 2011 (and, indeed, as it was in 2008, when I started this blog with those very thoughts).
So let's talk about it today, ladies — how do you tell the difference between when clothes may make you feel confident but won't help you get promoted any quicker? Do you think there are times in your life when you may CHOOSE to go the route of "feeling good about yourself" versus "gaining power"? Does this all just come down to "know your office"? I just thought it was a fascinating discussion and one we should return to.