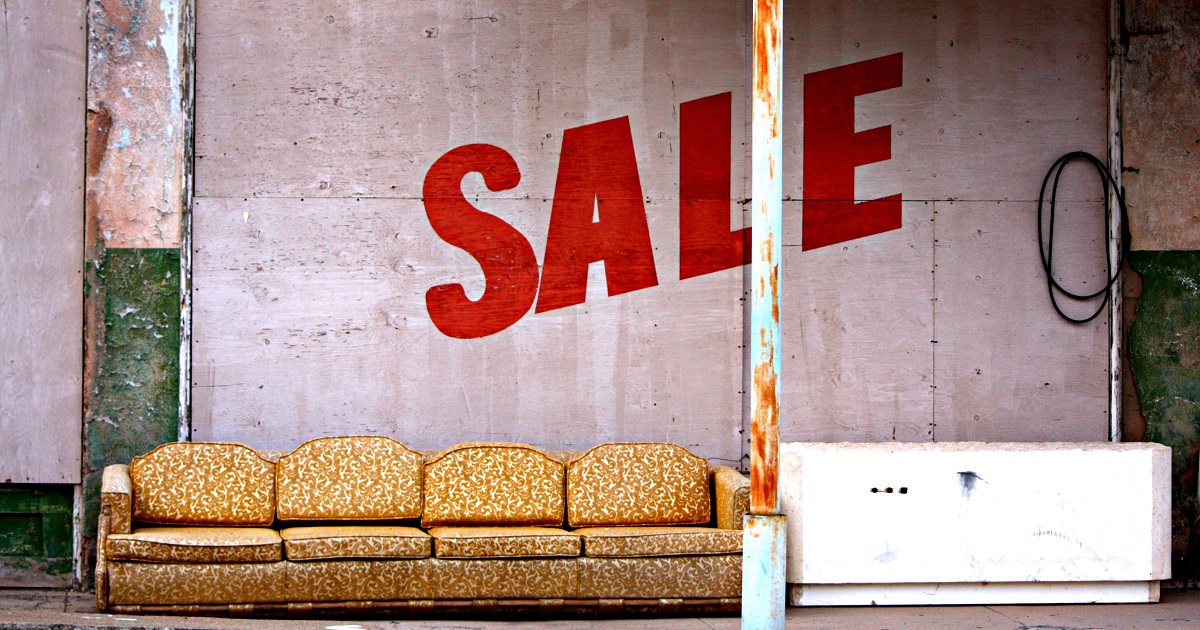 It's probably poor taste to do this on the same day that we're discussing how we're spending less because we're freaked out about the pending recession/depression — but that said, there ARE a ton of sales out there right now. (I mean, not only have I never seen Hermès bags for sale online before, let alone on sale!) Some of the best ones we're seeing include Nordstrom, Ann Taylor, MM.Lafleur, and all of the Gap/Banana Republic sites.
Unless the site says differently, all of these sales are online exclusives.
Ann Taylor – 60% off sale styles — dresses under $35, pants under $16. Ends 3/25.
Ann Taylor Factory – 40% off almost everything plus a extra 25% off.
Anthropologie – 40% off tees, lounge, office upgrades and more — plus free shipping $50+ and free returns.
Banana Republic – 40% off everything + extra 20%. Sister sites: Athleta: 25% off your entire purchase. Old Navy: 50% off everything. Gap: 40% off everything plus extra 20% off.
Banana Republic Factory – Extra 20% off your purchase — plus buy one, get one of EVERYTHING. This dress looks great, and if your lucky size is 0-6 this pinstriped sheath dress is down to $13-$15.
Boden – 15% off plus free shipping and free returns. (AND bonus points to Boden for one of the best Coronavirus messages we've seen!)
Brooks Brothers – 25% off your full-price purchase, PLUS an additional 25% off sale and clearance items already up to 50% off. (Check out our older post on how to build a work wardrobe at Brooks Brothers.)
Express – 40% off EVERYTHING.
J.Crew – 40% off your purchase with code SHOPNOW.
J.Crew Factory – Free shipping and extra 50% off clearance.
Last Call – Extra 75-80% off clearance. First time ever, extra 25% off designer shoes and handbags. Handbags include Hermès, Prada, Valentino, and Longchamp; shoes include Stuart Weitzman and Jimmy Choo.
Loft – Mood-boosting buys: $25 select full-price dresses, $30 select full-price pants, $20 full-price cardis.
MM.LaFleur – Whoa: they're having a rare sale and it's pretty good! Some dresses are as low as $39. Crazy.
Neiman Marcus – Up to 40% off new sale arrivals!
Nordstrom – Members earn 5 points per dollar, cardmembers earn 10 points per dollar. Thousands of new markdowns!
Reiss – Tons of stuff in the sale section; lots of dresses under $150.
Soma – 30% off your purchase.
Talbots – Sale is on sale — 50% off 3+ sale items, 40% off 2, 30% off 1. (Don't forget to check out our roundup of how to build a work wardrobe at Talbots, with all of the best-sellers that readers have loved over the years!)
Zappos – Almost 50,000 items on sale in women's alone!
Image of street with dilapidated couch and large word SALE painted on wall, originally uploaded to Flickr by Page Dooley.