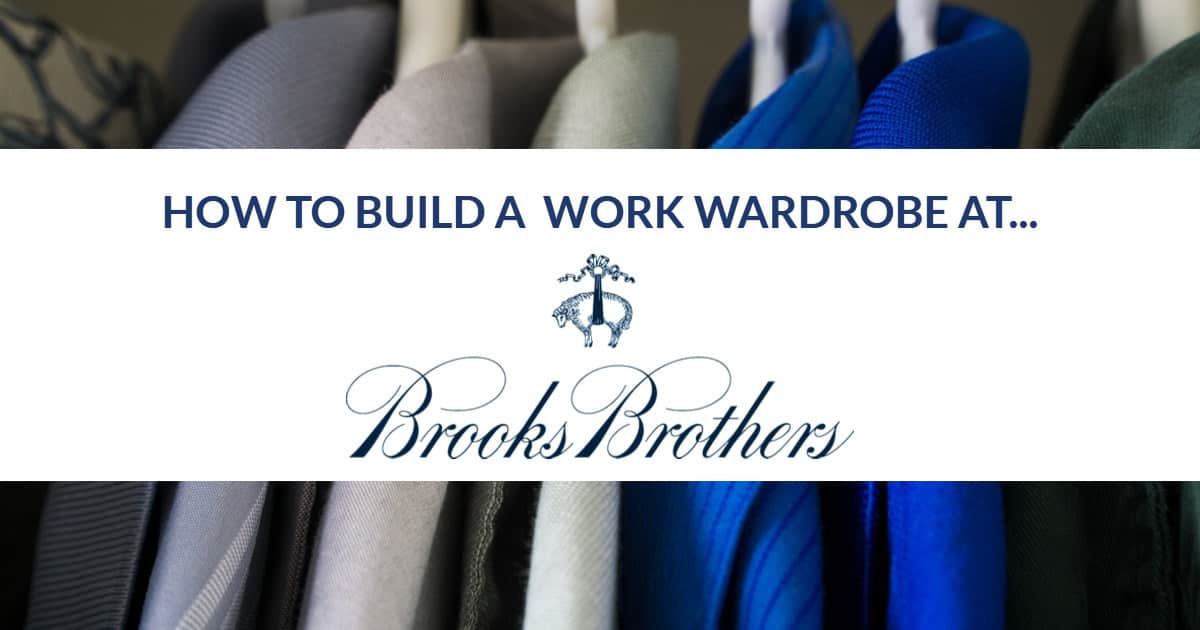 Welcome to today's installment in our ongoing series, How to Build a Work Wardrobe At ___, based around the idea that if you're ordering from a new-to-you store online, it's great to be able to consider all the bestsellers/classics/hits at once. Today, we're looking at how to build a work wardrobe at Brooks Brothers — you can also check out how to build a work wardrobe at Lands' End, Talbots, and Boden (and eventually view the entire series on how to build a work wardrobe).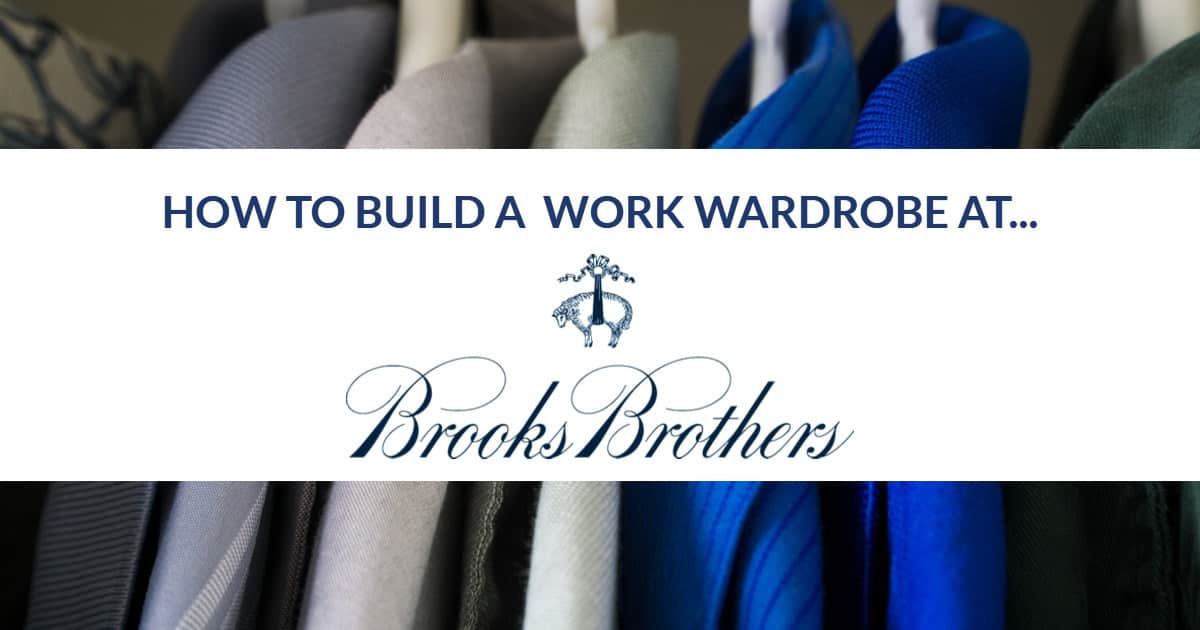 Brooks Brothers is a bastion of classic, sophisticated dressing, with a bit of a New England, WASPy, academic, preppy vibe, and if you're looking for a place to get started with workwear, this is a great option if your budget allows. Particularly if you've been struggling with trying to dress appropriately and conservatively enough for work, Brooks Brothers is an excellent place to get familiar with — it can be fun in that preppy sort of way, but it's all appropriate for the office.
We'll go through a few of Brooks Brothers' classic pieces below, but you should know that in general they have great clearance sales, and their much more affordable line, Red Fleece, is designed for younger women and is a little more playful and fun in terms of their twinsets, suits, dresses, and more.
Another thing to note at the outset is that their accessories section has great brooches, necklaces, and a lot of other good accessories like simple, chic pumps, and handbags (especially check these during BB's excellent clearance sales).
This post contains affiliate links and Corporette® may earn commissions for purchases made through links in this post. For more details see here. Thank you so much for your support!
We've previously mentioned Brooks Brothers' non-iron dress shirts, which have a great, classic look. They offer fitted, classic-fit, and tailored-fit versions in regular and petite sizes, and you can often find them on sale for 2 for $99, or 4 for $200. They're machine washable, too. You should definitely consider these if you're looking for dress shirts that are easy to care for. Non-Iron Dress Shirts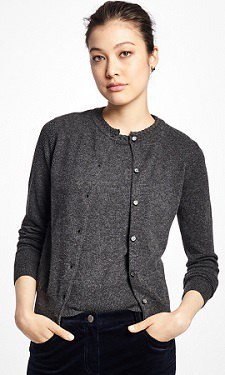 As you might expect with a place like Brooks Brothers, they have a nice selection of classic twinsets — it's a key place to go, whether you want to wear the pieces separately or together. You can choose merino, cashmere, silk-cashmere blend, or cotton — and keep in mind that every season brings new colors, including interesting jacquard patterns and other cool things to freshen up your work wardrobe, all with that Brooks Brothers quality, of course.
This shawl collar sweater, which Brooks Brothers has been making for years, comes in a bunch of colors. It makes a great bottom layer underneath a suit, and it has a flattering V-neck that won't make you worry about revealing any cleavage. The sweater is $148 full price, but keep an eye out — it often goes on sale for $88, as it is right now in a bunch of colors and sizes. Shawl Collar Sweaters
The cashmere ruana is priced as high as $3,000–$4,000 for some versions, but you can sometimes — for example, right now — find it on sale for $299 or lower. (The wool ruana from Red Fleece is on sale for $136.) It's a great basic to keep in your office if you need another layer on top of a blazer (see our post on nine ways to use an office wrap). I finally got one after recommending them for years, and will note that that it's more of a jacket than a wrap in that it has a definite collar. I wear mine all the time, even with more casual outfits. Cashmere Ruana
Obviously, Brooks Brothers is known for its suits, and their offerings include timeless classics and "new" classics (as well as some more "fun" options now that Zac Posen is their creative director). If you're looking for an easy, basic, high-quality suit, do check them out, because they deliver time and time again, particularly with sheath dresses and other pieces with nice details, like work-appropriate hemlines, and sleeves. I definitely recommend Brooks Brothers' suiting.
Readers, are you devotees of Brooks Brothers, Red Fleece, or some of their other lines (like their belated Black Fleece line with Thom Browne?) What's your favorite thing that you've bought there — and do you have any great sale stories to regale us with?