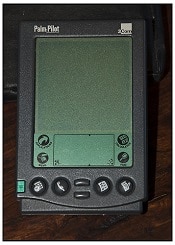 2019 Update: This article was originally published on Nov. 25, 2013. If you originally commented, please copy your original comment and paste it and an update on our new post pondering five-year career goals and generally updating this older post.
Where do you think you'll be in five years? TEN years? How do you think gender issues will affect your journey?
The NYT recently looked up some of the women profiled in a 2001 article, "Great Expectations" — in the original article, it interviewed new female associates at BigLaw firm Debevoise & Plimpton and asked,
Do the new female associates expect to see themselves making partner in greater numbers than their predecessors? Here, 17 of them scroll forward on their Palm Pilots and try to predict, while 4 veterans look back on what it took and speculate about the former colleagues who followed a different path.
The more recent article/documentary, "Great Expectations for Female Lawyers," looked up several of the women profiled and found that many had not accomplished their original goals, many pondering whether the gender gap had an impact on them.
So I'm going to do something fairly ambitious today: I'm going to ask you guys to scroll forward in YOUR Palm Pilots (tee hee) and tell me: where do you want/think you'll be in five years — and in ten years? What do you think the major challenges are that you'll encounter? How much do you think gender issues will play into your success or failure?
I'd love to ask that everyone comment with an email address in the address field — I'll keep your emails private but I'd love to be able to come back to this post in five years (or ten years, God willing) and email a few of you to see where you are, how it shook out. (This is the ambitious part!) (Of course all email addresses will be held in confidence, in keeping with The Corporette® Privacy Policy.)
For my $.02: I'm so far off the path right now that this doesn't seem even fair to myself for me to say. In five years, I hope I'll still be running this site as my profession, of course; if not I have confidence that one of my many Plan Bs will work out. I'm not sure it's fair to call them "gender issues," but I suppose that's what they are — I struggle daily with life/work balance, needing to devote more time to my business, wanting to devote more time (and quality, high energy time at that) to my family — and I struggle with finding time to be the "cruise director" to our lives (e.g., planning educational, age-appropriate weekend outings and vacations, managing our financial investments as well as clothing/food purchases, making family photo albums, etc, etc). I outsource/assign what I can to my husband, VA, or my mother (my Christmas list this year is a series of thinly veiled research projects!) but I think this "Cruise Director" Syndrome is a uniquely female goal — the goal to manage everything for your family on TOP of killing it in business.
Readers, let's hear from you: where do you think you'll be in five years? In ten years? What gender issues do you struggle with now (impeding your progress); which do you think will have a greater impact in your years to come? Those of you in (or about to be in BigLaw) — where do you think you'll be in five years? For those of you who are or want to become mothers, how do you think that will change things? What will the impact be of sponsors, mentors, and other forms of support from your jobs (either male or female) — essential or nice to have? Is there a single thing that will help you reach your goals, and if so what is it?

(Pictured above: Original Palm Pilot, originally uploaded to Flickr by swanksalot. MY first Palm Pilot was one of the clear ones (if memory serves, I think that was my first), and it was awesome.)