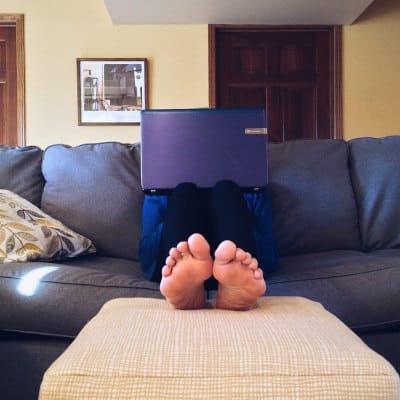 Update: I've been thinking about this all night, and I truly apologize for this post — I would take it down but for the great information being shared in the comments. My heart goes out to everyone being affected by the shutdown; this CNN article rounds up a bunch of great organizations that are assisting federal workers.
—
I've seen a few reader threads about the government shutdown that keeps dragging on… and on… and on… and I thought we might have a little thread with career tips for the shutdown, as well as a general open thread for everyone dealing with the shutdown in general.
I'm obviously not a government worker, so take these with a grain of salt — but here are some quick career tips to help you make the most of the shutdown:
Update your resume.
Network! Grab breakfast, lunch, or coffee with former and current coworkers. Now might be a great time to throw a party at your home (potluck/BYOB?) and invite a LOT of former coworkers since everyone might have a lot of time.
Committee it up. If you're on any professional committees that are "extracurriculars" for you, see what you can get done — plan a conference or speech, write a speaker's bio, update the committee/organization website, interview a thought leader for your committee newsletter, or more. Here's our last post with tips for finding and joining professional organizations.
Write an article or read an industry-specific book or magazine you've been meaning to read but haven't had a chance to.
Get those CLEs in. If you're a lawyer or in another profession with continuing education requirements, get those CLEs in. (There are a ton of free ones on PLI's website, and the ABA just started offering free CLEs during the shutdown.)
Resistbot the @#[email protected]#$ out of your representatives.
For those of us who are not government employees, how is the shutdown affecting you? Are you avoiding travel because of TSA agent absences, or avoiding salad purchases because food inspectors aren't working? Are you doing anything to help workers directly affected by the shutdown, like working with any of the excellent nonprofits mentioned in this CNN article?