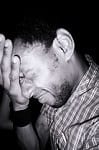 Update: Here are our latest thoughts on whether to invest in stocks or index funds!
So. I recently did something fairly dumb, and I thought I'd share. I normally follow the advice given to novices, and the bulk of what I've invested is in index funds or Vanguard lifecycle funds with very low fees. But occasionally, I like to walk on the wild side and put a little extra money in stocks. Now, over the years I've always regretted not investing in certain stocks on Day 1 — big stocks, whose products I was extremely familiar with and knew the value of, to me at least. For example: I remember when Google IPO'ed. I've heard tell of people who bought Apple on Day 1… and I remember vividly my mother asking my brother if she should buy him stock in Nintendo (he was 11 when it IPO'ed, and said no).
So, I thought, wouldn't it be great to buy Facebook on the day it IPO'ed? I could even buy some for my son, and tell him that we bought it on the very first day. I know I'm on Facebook several times a day, and as a publisher I know how Facebook is completely changing the way people read and acknowledge news. So what if Facebook hasn't totally figured out how it'll make money, I thought. Big deal. (Hint: allow bigger ads bigger than 125×125.) On the flip side, as a consumer, I don't trust Facebook farther than I can throw it, and I don't like to post pictures of my kid on it — but that doesn't mean I don't recognize it as a significant force in the future of publishing, friendships, and life.
(Pictured: Forehead slap, originally uploaded to Flickr by chizoo.)
Now is probably a good time to interject that I barely know how to buy stocks (I went through Schwab because that's all I've ever bought stocks through) — let alone any of that fancy "financial talk" about things like P/E values or things like that. And I've bought very few stocks over my lifetime — in fact, I could probably list them all for you now. Google, Apple, um…. some other indulgent (very small) purchases in Linked In, AOL, the New York Times… and for a while I kept buying and selling Gap stock. (I would walk into a store, decide I liked everything in it, and then buy some Gap stock. Then after about a year I'd sell it, usually making about a 25% profit.) I haven't even read Peter Lynch yet, even though I'm roughly following what I understand to be his advice, to invest in companies with which you're very familiar.
Anyway: so the day of the Facebook IPO, I invested a small amount in Facebook… and I think it's already "lost" 1/3 of its value. I say "lost" in quotes, though, because even though there has been major talk of what idiots people were to buy the first day of Facebook, and how screwy the numbers were if you actually knew how to look at them, I'm still not too concerned. Know why? I never expected to sell that stock this year… or next year… or even five years from now. And if I lose it all, well, even that will be ok. (In fact, I've read that even if you bought stock the eve of the Great Depression, you still would have made money if you held it long enough.) Considering that I also accidentally used a similar amount of money to buy a 30-year treasury bond when playing around on TreasuryDirect.gov (whoopsies), I don't even know which is the bigger mistake — the money that's locked into earning a crap rate of return for the next 30 years, or the money that's bound up in a lousy investment but at least can be sold in the next five years as a capital loss if I need one.
But: Have I learned a major lesson about buying stock on the first day without knowing anything about how to read the charts? Um, yes. Forehead, meet palm.
Readers, have you made any dumb financial decisions? Do paper losses stress you out?