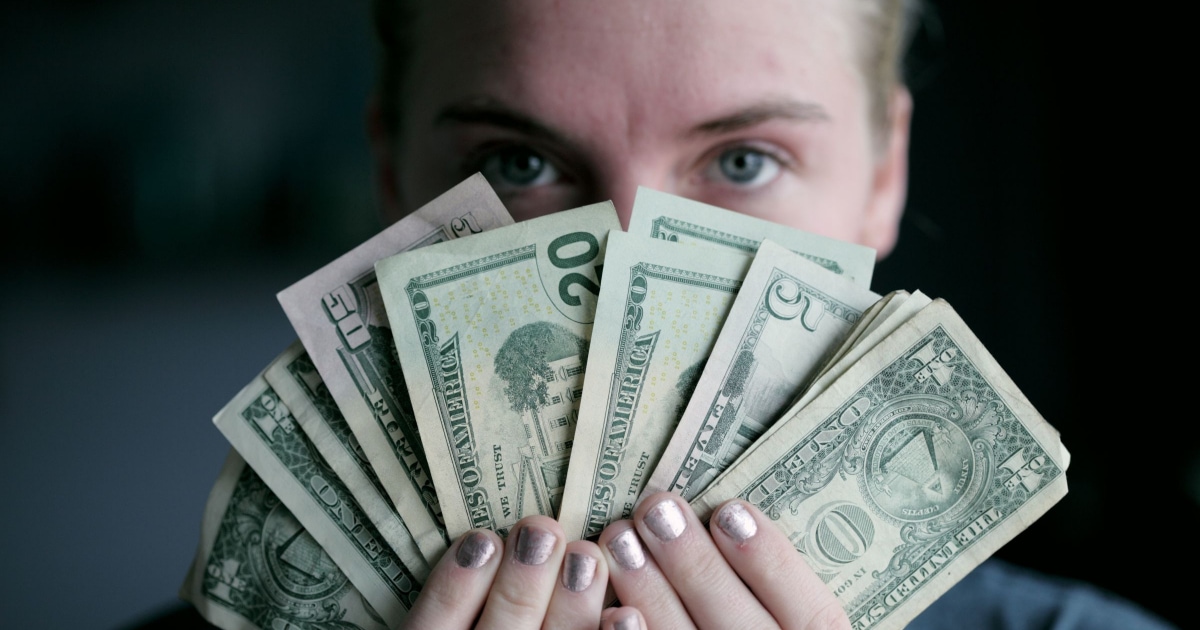 What is the best way to evaluate your benefits package at work? When it comes to money, the true savings are never in the tiny things — they're in the big things like your healthcare plan and your investments. My old friend Sue is a master at all of this hard personal finance stuff — I've asked her to share some of her knowledge with us today. You can follow her on Twitter at @suziedonuts if you want more great tips! – Kat.
Yes yes, you know how to clip coupons and shop sales. But there are two problems with this approach: First, it takes too much time for not enough payout, so you're practically doomed to failure before you begin; and second, you've heard it all before, so if you're not doing it by now, you're not going to do it tomorrow. Plus, being frugal requires constant vigilance. I'm not saying it's not worthwhile, because it is; but especially when you've got a healthy cash flow coming in, you have to put dollars before cents.
In honor of the original title for this series (Tales from the Wallet)… here's a great wallet!
This post contains affiliate links and Corporette® may earn commissions for purchases made through links in this post. For more details see here. Thank you so much for your support!
First you need to make sure you are fully maximizing your savings the big stuff, and not necessarily the stuff you read about. The big savings can be found in your workplace benefits and your investment accounts. The tips below will help you shave up to $10,000 off your expenses.
(Note: For simplicity's sake, we'll assume in these examples that you are making $150,000, are married filing jointly with one dependent, and are living in New York state.)
Saving at Your Work: $3,576+
Whenever you start a new job, HR gives you a giant info packet. Grab a cup of coffee and dig in. A good benefits package is worth its weight in gold. At a large company, the benefits might include perks such as:
– Free admission to major museums in your city
– Discounted rates on mobile phone service, banking, childcare, and insurance
– Health Advocate services (I can't say enough good things about these guys)
– Flex spending accounts
Sure, the museum and gym perks are nice, and I've used them. A lot. But the real savings for me has been in the boring stuff.
Let's say you are spending $500/month on groceries, and you cut your food spending by 50% by shopping sales and using coupons. That's $3,000 a year. And it's a pain in the neck to do. Believe me, I've done it. I've got the coupon organizer and the deep freezer and the stacks of sales circulars. I even wrote up a grocery price book, although that's a whole other post. Suffice it to say, there's a reason that most of the women on Extreme Couponing are stay-at-home moms.
Alternately, you can save almost $3,500 a year just by finding tax-advantaged ways to do the same stuff you'd do anyway – namely, by using the flex-spending accounts that your company may already be offering. In our example, you'll save 34% by using flex accounts:
– $1,700 savings: Flex Spending Account for medical out-of-pocket ($2,500/year per worker @ 34%) – just be sure to "use it or lose it" each year
– $1,876 savings: Commuter Spending Account for mass-transit passes or parking ($2,760/year per worker @ 34%)
– BONUS ROUND: $1,700 savings: Dependent Care Spending Account for daycare or preschool ($5,000/year per household @ 34%)
Source: Bankrate.com 125 Cafeteria Plan Calculator
During Benefits Season in November, set up your flex accounts for the year. Then, take the afternoon off and visit your local museum on the company's dime; you deserve it.
Saving with Your Investments: $6,721
With all that extra cash, you can front-load a 529 plan, which can be used for educational spending for yourself and then handed off to your children when the time comes. In New York, you can deposit up to $10,000 a year state-tax-free into the New York 529 College Savings Program Direct Plan, which is administered by Vanguard. In this example, maxing out the 529 will save you another $738 in taxes this year. Not to mention, the money grows tax-free. If that $10k sat in the 529 for 18 years, growing at 7%, you'd save $5,497 in taxes versus using your regular brokerage account.
Source: Bankrate.com 529 College-Savings-Plan Estimator

There have been countless books written on investing. I'm not going to tell you how to invest, but please, make sure you pay as few fees as possible. I'm a Boglehead myself. I make a regular contribution to an index fund every month; if the market tanks, I increase my contribution as much as I can stand it. Since I put in relatively small amounts each time, I want to minimize my commission fees (the price you pay per trade) and my expense ratios (the % the fund charges annually for maintenance). So I stick to index funds from discount brokerages like Vanguard or Schwab, which have very low expense ratios. You can open a brokerage account at Schwab with as little as $100. (Vanguard's minimum is $3,000.) You also should never have to pay a commission fee when buying an index fund.
Schwab's expense ratio for its Total Stock Market Index Fund (SWTSX) is 0.09% as of this writing. The Morningstar industry average is 0.38%. If you invest $500 a month with Schwab, you save $174 a year in fees.
You can also link your Schwab brokerage account to its High Yield Investor Checking account, which is truly free checking – Schwab even reimburses all ATM fees. At two, $3 trips a week, that's $312 a year in fees.
The Long View: Break a Million Without Breaking a Sweat
Based on the above examples, a married couple with children could save as much as $6,500 a year. What does that get you in the long run?
Let's say you're 30 now. If you invest that $6,500 in an index fund making just 7% annually (because that 10% figure you always see thrown around is so 2007), you'll be a millionaire by age 65. All without clipping a single coupon.
Source: Bankrate Simple Savings Calculator
Readers, are you maximizing your money with all of these big picture items? What are your best tips with the big picture items?