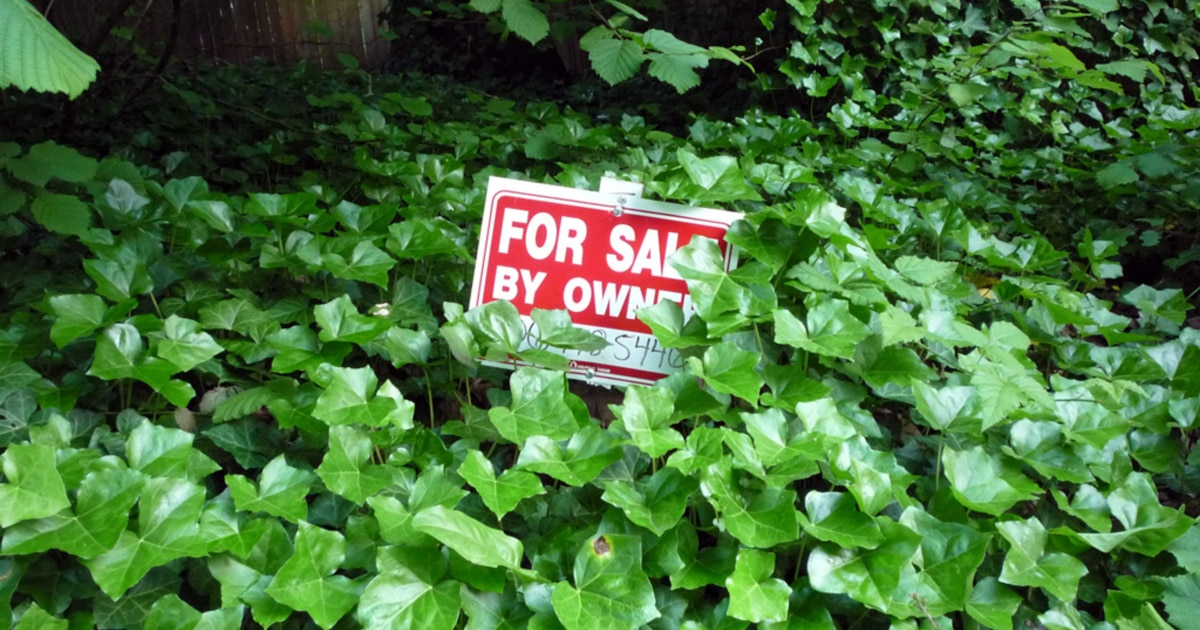 Update: We still stand by these thoughts on buying property, but you may want to check out our latest discussions on home ownership, including what to do first when you buy a home. 
When should you consider buying an apartment or house to call your own? What should you know before you start the process?
When I asked the readers last week what sort of financial topics they wanted to talk about, a number of people chimed in asking that we talk about buying an apartment or house.
All finance topics are fairly huge ones, but this one is particularly huge — books! classes! blogs! — not to mention very regional-specific.
I've looked to buy an apartment in the New York City area twice, so I'll share my experiences there, but let's just keep in mind from the get-go that this post will be written in very broad strokes.
This has kind of turned into a runaway post, so I'll put some reader Qs up front — ladies, what have your experiences been with buying property? Have any of you decided that, despite having the money to buy, that you would rather rent? What factors would you advise a younger woman to look into? What resources did you find most helpful when researching?
(Pictured: FOR SALE BY OWNER (if you can find it), originally uploaded to Flickr by The-Tim.)
Some Basic Stuff to Consider Before Buying Property
Risk Factor: As far as investments go, this can be a pretty risky one, even though there's an attitude (at least in NYC) that you will always make money on an apartment.
I've seen some friends sell their apartments for nearly a 50% profit a few years ago — I have some other friends right now who need to move for their jobs and realize that not only are they losing their down payment, but that they'll have to pay an additional five figure sum just to walk away from their homes. Ouch.
Even if you're lucky enough to be looking in an era when prices are the lowest they've been in a long while — that is by no means an assurance that they won't go lower!
Keep in mind that if the economy continues to tank, rents will probably self-correct pretty quickly — but a mortgage will not.
Renting versus Buying: There are a number of online calculators that can tell you if renting or buying is better, such as the one at The New York Times.
For my own $.02, I'd suggest taking these with a grain of salt, but that's me. I just fooled around with the numbers, putting in the rent my husband and I were paying at our last apartment as well as the purchase price for our condo, and the initial number said we'd be better off buying after 15 years — but after I went to the advanced tab and jiggered around with more numbers (such as adding in the broker's fee I'd paid to find the rental, deducting the closing costs for our condo which were paid by the seller, etc), it said we'd be better off buying after 4 years.
Meanwhile, another calculator told me I was saving $70K after only 3 years by buying my apartment rather than renting.
So: grain of salt.
How much you can afford? This is always a tricky question. Things to consider:
The down payment. In New York City, you almost always have to put at least 20% down in cash; some places require more like 30%. For example, if the apartment you're buying costs $500,000 and requires you to put down 20%, that's $100,000 down, and you'll be borrowing $400,000 from the bank. Note that loans over $417,000 are generally considered "jumbo loans" and will be at a higher interest rate.
The monthly mortgage payment. Most home buyers end up borrowing a massive amount of money in order to buy a home, and your monthly mortgage payment will massively affect your lifestyle.
Consider your debt to income ratio. Before you get the loan, your bank will check your credit score and will assess how much debt you have to pay every month (student loans, credit card bills, the proposed mortgage payment, any condo/co-op/HOA fees, etc) compared with how much income you make.
Most banks like to see your debt be no more than 28-36% of your income — many co-op boards may be a bit stricter than that and want no more than 28% debt to income.
Additional monthly fees. In addition to your bank loan, many home purchases come with built-in fees, either as "maintenance" fees from the co-op or condo, or HOA fees for the house. I always looked at these as the equivalent of "rent" — even assuming I owned my home outright, I would still be paying X to live in the space — and I always looked for places with a fairly low maintenance fee.
Taxes. This is where things get complicated. Back when I was first looking for an apartment (in 2005), all of the "sale sheets" in NYC told you what your estimated tax savings were — because of the way most mortgages are structured you primarily are paying interest, NOT principal, for the first 3-5 years you own. Interest is tax deductible, so a lot of sellers would do this math on the sales sheet to the extent of "This is what your mortgage is each month, but when you factor in tax savings, THIS is the real number!" Which always seemed like a ridiculously low number about equivalent or less than the cost of renting a comparable space.
They weren't doing this when we were looking again later — perhaps because there's been so much talk of having that particular tax deduction repealed. Either way, remember that really only makes an impact in the first 3-5 years of owning, and then the tax savings taper off. Real estate taxes are usually deductible also.
Closing costs. I'm sure this varies widely from state to state. Just here in New York, it depends what kind of property you're buying (is it a building that is newly going condo or co-op? Is the purchase price more than $1M? is it a condo or a co-op?).
The big money for closing costs is usually the broker's fee, which in New York is about 6% of the purchase price — but most of the time the seller pays that fee, not the buyer.
Buyers are responsible for a number of other little costs that do add up, though — when we bought our place, we wound up paying things such as title insurance (it can be .5-.8% of the purchase price), mortgage tax (1.8% of the purchase price, but it only applied because our mortgage was less than $500K), legal fees to our lawyer, as well as smaller bills such as a "managing agent" fee, the bank attorney's fee, a credit report fee, an application fee, an appraisal fee, and then money for title searches.
At the end of the day, we paid nearly a third of what the sellers paid, and neither were what I would call insubstantial amounts.
What else you could be doing with the money that's tied up in the down payment? Traveling? Cushioning yourself if you got laid off? Helping an ill parent? Making money in the stock market?
How much cash will you have left in case you get laid off, have huge medical bills, etc? See our prior discussion on emergency funds.
Kat's Adventures in Buying Property
Like I mentioned above, I've looked to buy an apartment twice.
The first time was in the spring of 2005. I was single but making good money, and thought perhaps I should consider buying a studio or one-bedroom.
I was only interested in the Union Square/Gramercy Park area of Manhattan.
I looked for about 4 months — every weekend I'd head out with my broker, and we'd look at places.
In 2005, the market was fantastically different than it is now, though — bidding wars were common. I'd see a place listed for $X, and the seller would ask everyone interested in making an offer to make your "best offer" on a specific day. I'd submit an offer (usually of $X, the asking price) and find that I'd been outbid, sometimes by as much as $50K.
I put in four offers, if I remember correctly. I vividly remember the first place I offered, and would have been happy with that purchase — but by the fourth offer (which I don't even remember — I think it was an extremely small studio that someone had tried to convert to a "two bedroom" around 9th Street) I was pretty disillusioned.
After I put in my offer for $X, the seller came back and said "just $5K more will get you the apartment." I made one of the hardest decisions I'd made at that point in my life and walked away from the deal — I just wasn't psyched enough about the apartment and I was tired of the whole experience.
The hardest part about it was my poor broker — he had literally come out with me most Sunday afternoons to go looking at apartments, and I considered him a friend by this point. He was getting a fantastically short stick out of all of this — four months of work and no commission or payment of any kind! — but I did what I had to do.
(On the renting side of things, I had been in a studio on Fifth Ave. and decided that, for my next apartment, I should rent in Brooklyn to see if I liked the area and perhaps consider buying there if I did.
As it turned out, I hated living in Brooklyn with a fiery passion — I was single, all of my friends were in Manhattan, the subways never seemed to be running, and cabs could never be found, so invariably I was teetering around Brooklyn Heights on 3-4″ heels searching desperately for a cab.
I found that being in Brooklyn Heights made dating difficult also — Manhattan guys didn't want to date a girl who lived in Brooklyn, and it was a royal pain trying to meet up with guys who lived in other parts of the city, such as Williamsburg, Hoboken, or Queens.
So I stayed until my lease expired, and then rented a bigger, nicer one-bedroom back near Union Square — where after about a year I met a nice Brooklyn boy, who is now my husband.)
2009:  After my husband and I were married in May 2009, we started the search for an apartment in earnest.
The market was totally different this time — prices had fallen drastically in recent years, and mortgage rates had also taken a dive. If a place was listed at $X, it was common to see numerous price reductions — sometimes by as much as six figures.
This time, there was none of the tomfoolery I'd experienced in 2005. Bidding wars? Bidding at "ask"? Are you kidding? It was a commonly accepted practice to bid at least 10% less than the asking price, sometimes even more than that.
Places that were initially outside our budget either eventually came down to our budget, or else we would later see that they had gone into contract with a reported purchase price that was well within our budget.
This was a season for bargains, clearly — much more my speed. We kept telling each other that it didn't matter if we bought at the BOTTOM of the market, so long as we didn't buy at the top.
This search was also different from the first in that while I no longer needed a doorman-building, like I'd insisted upon in 2005. I now refused to consider places that were walk-ups (hoping that babies and strollers would be in the future).
With my husband by my side, I also was far more open to renovation projects than I would have been as a single girl — he's in the construction/design industry and, in addition to knowing a number of contractors and suppliers and more, he also is much handier with a power tool than I am.
We wound up making two offers this time. The first was on an apartment that we called the "time warp" — it was if it had been designed with Miami Vice in mind. We didn't get the place — our offer matched the offer submitted by a pair of empty-nesters who, the seller thought, the co-op board would like much better.
The second was on our current apartment, which has really weird angles and needed a kitchen renovation (which we thankfully finished already) but more than enough space for us to grow into it.
Funnily enough, the condo is just a few blocks from the rental apartment that I hated back in 2005-2006.
It was about a four month process from when we made the offer to when we took possession of the apartment, if memory serves.
In addition to the closing costs, we had the entire place repainted before we moved in, and we also paid an electrician to put an overhead fan in our bedroom.
Oh, and yes, we went back and used my old broker from 2005 — he got a bigger commission than he would have in 2005, and he only had to show up at a few different meetings because my husband and I preferred to do most of the looking ourselves.
(We also used him years later for another purchase/sale, and referred him to a friend who bought an apartment through him, as well.)
Kat's Takeaway on Buying Property
I really, really lucked out in that I walked away from that deal in 2005 — if I had held it until I got married (2009) there would have been absolutely no way I could have sold it then for any sort of a profit, and we'd be trapped.
All of the places that were in my price range then would have been way too small for my now-growing family, and honestly I'm glad that once my husband and I got married that we had the freedom to create a home together, rather than have him just move into a place that I'd already established as my own. But then, hindsight is 20/20…
This isn't to say that I'd advise all single women to not buy property, but in my case I really lucked out. I have no idea how my current apartment purchase will shake out — but like I said we have more than enough room to grow, most of the renovation costs are behind us, and if worst comes to worst we could hold this apartment for a long time.
At this point in time, I feel like we got a great deal, I'm glad we did it, and I feel like it was a smart financial decision for us and a good use of our money.
Further Resources on Purchasing Property
– I got a number of books out of the library about buying a place. I wouldn't say that any of them were particularly helpful, but they all contributed to my general knowledge.
– I loved using StreetEasy when we were looking — I could set up alerts, do price comparisons, and more. I had to slowly wean myself off it — I think I hung onto the "premium subscription" for a full six months after we were already in the apartment.
– TV shows. Honestly, my husband and I both got addicted to shows like "My First Place," "House Hunters," and "Property Virgins." It was fun to follow the buying process for another person/couple/family (even if the show was outdated and they were buying in a totally different economy, or if they were buying in a completely different area of the country), and it was fun to see the kinds of issues that came up.
Like I said: this post is written in huge, broad strokes, but hopefully this gives people a basis for discussion.
To repeat my questions above: what have your experiences been with buying property? Have any of you decided, despite having the money to buy, that you would rather rent? What factors would you advise a younger woman considering her first property purchase to look into? What resources did you find most helpful when researching?