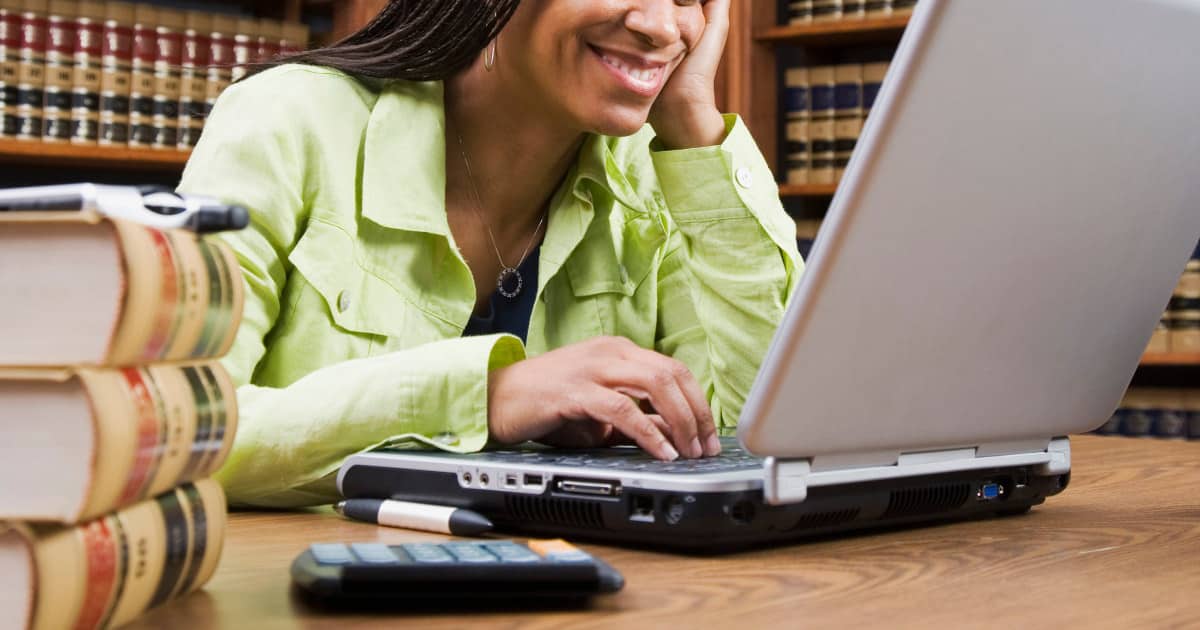 We just rounded up all of our best law school resources for women onto one page, and we thought this would be a great mini-topic for today: For the lawyers out there, what do you think the best blogs for women law students are? Some of the ones that I would add for your consideration (in addition to Corporette, of course!) would be these:
Above the Law – If you want all the scoop on different law firms (particularly regarding bonuses, raises, and Dumb Memos), ATL is a must-read. They just launched a new podcast for women in the law called The Jabot and have a corresponding Facebook group for women in law. They also feature columns from women in the law like Jeena Cho, author of The Anxious Lawyer, as well as the self-proclaimed "Old Lady Lawyer," Jill Switzer.
The Girl's Guide to Law School – There are a ton of great resources for all law students here, including guides on Law School 101, how to write law review articles, and how to leave BigLaw.
Ms. JD – Run in conjunction with the National Women Law Students' Organization, Ms. JD features a blog and they run conferences and programs throughout the year.
The Careerist – Law.com can be a little overwhelming if you're new, but I always find Vivia Chen's writing to be witty and concise takes on matters of interest to women.
Honorable mentions – I'm not that familiar with her books or the blog, but Best Friends at the Bar looks like a great resource — I only just found it now, though. Also, Rebecca notes that she really liked the ABA's Student Lawyer magazine, and April gave a shoutout to what looks like an incredibly thoughtful blog, A Lawyer's Life.
Personal style blogs run by practicing lawyers
As a little subcategory, I can't help but list some personal style bloggers who are also practicing lawyers! Readers, please share your favorites!
OK, ladies, let's hear it: What do you think the best blogs for women law students are? (What do you think the best blogs for ALL law students are?) Do you follow any law school lifestyle bloggers like Brazen and Brunette, or The Legal Duchess?
Psst — check out all of our must-have school supplies for law school; some of the more random things are below (see the post for the fuller explanations!):

Stock photo: Deposit Photos / bst2012.