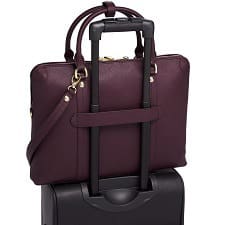 Sure, we all know what wardrobe essentials for work professional women are supposed to have in their closets, but if you're buying one for the first time or replacing one you've worn into the ground, it can be a pain to find exactly the right incarnation in stores. In "The Hunt," we search the stores for a basic item that every woman should have.
Which are the best laptop bags for work, ladies — which ones have the pockets you need, the weight (or lack thereof) that you like, and generally looks great on your commute? Do you prefer to have a laptop sleeve within a larger tote bag, or a laptop bag by itself? How big is your computer — and how important is padding to you? We haven't rounded up stylish laptop totes and sleeves in a while, so I thought we'd take a look!
Some of our Hall of Famers styles, mentioned below: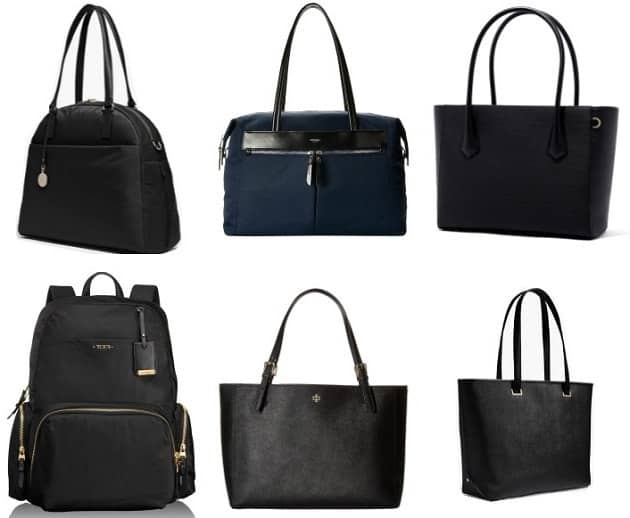 Row A: one / two / three; Row B: one / two / three
Curious for older editions? Check out our roundups of the best laptop bags for work in 2016, 2011, and 2008.
If you're looking for a laptop sleeve that is absolutely gorgeous (or a throw pillow, wall print, shower curtain, phone case, etc, etc), Society 6 has become a new favorite — they have an absolutely overwhelming inventory to look through but it's all artistic and well done. I recently got a case for my Chromebook from here and while it isn't as flexible or smooth to the touch as the ones I've gotten in the past from Built NY or Marc Jacobs, my bag is a gorgeous, colorful design that I got to pick. The pictured sleeve is from designer Elisabeth Fredriksson, fits a laptop up to 13″, and is $36 (for $3 more you can get the option that fits a 15″ laptop). (Get $10 off with this referral code if you're new to the site.)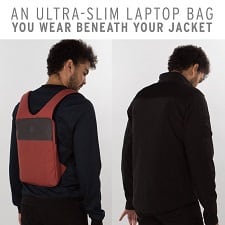 I saw this recently and thought it was interesting, even if it may be designed more with men in mind — but if you ever feel like you don't want to be commuting with an obvious laptop bag, this laptop bag may just be a lifesaver: it's a 1.5″ thick backpack that is designed to fit UNDER your jacket. There are versions to hold a 13″ and a 15″ laptop, and it comes in a number of colors — and it's $78 at Betabrand. (Take 25% off today with code GETSCHOOLED; get $15 off with this referral code if you're new to the site.)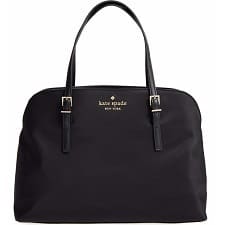 Ah, nostalgia — even if you lived through the Kate Spade nylon bag craze of the late 90s, there's still something appealing about a simple lightweight nylon bag. (For the record, this one is much less boxy than the ones of the 90s!) This one has a removable laptop sleeve (13″), a smart phone pocket, and protective metal feet, and is marked to $199 on sale at Nordstrom.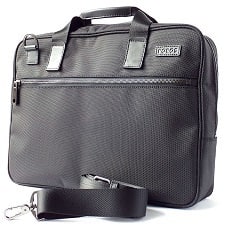 I've known about bags that can carry a charge for a while now, but I've yet to take the plunge myself — does anyone have any reports? This brand Poros is popular on Amazon and offers a ton of different kinds of chargers — this pictured one is $199, has an Apple lightning charger, is made of ballistic nylon, and assembled in Seattle — and it will hold up to a 15″ laptop. Nice.
I noticed this stylish, feminine Lodis laptop tote over at Zappos last week — and noted with sadness that it was almost sold out. Fortunately it seems to be new in stock at Nordstrom, available for $298 in black, chestnut, and a zippy orange. It fits a 13″ laptop, has built-in RFID-technology, and has a 10-15″ strap drop.
I popped over to Bendel's to see if they had a laptop version of their uber popular Jet Setter backpack (they don't, but note: some colors are on sale today!) — but I then promptly fell in love with this briefcase (also pictured at top). It comes in port, dusky blue, and black, has a velcro laptop compartment — and it comes with 5.5″ handle straps, a removable crossbody strap, and a luggage sleeve for your rolling bag. Nice. It's $398.
Readers, what do you think are the best laptop bags for work? Which are your favorites — and why? What size computer do you carry to and from work — and do you like the added flexibility of working from wherever, or do you dislike the added weight/schlep?
Like this feature? Check out other recent installments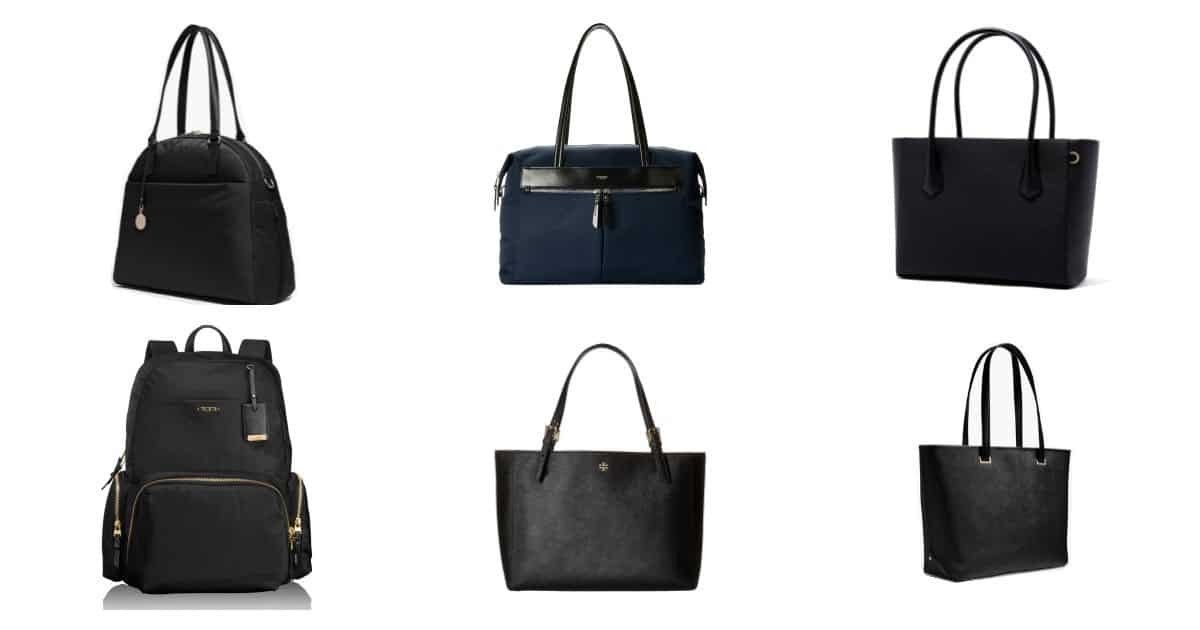 This post contains affiliate links and Corporette® may earn commissions for purchases made through links in this post. For more details see here. Thank you so much for your support!