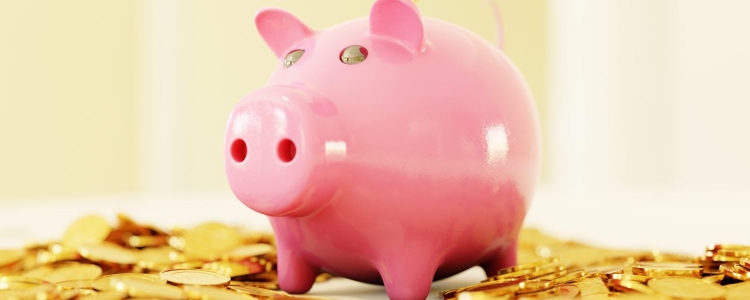 Something that everyone seems to be talking about is the concept of the "f$*@#$ off fund" — the original piece in Billfold went viral, and I've seen it popping up everywhere in conversation from FreeKesha stories to the discussion of that Yelp employee who got fired after complaining about her salary publicly (here's Ask a Manager's brief link to get you started on that drama).
For those of you who haven't yet read it, in the article, a hypothetical woman has to stay with an abusive boyfriend and a sexually aggressive boss because she doesn't have the money to leave or quit.
Here's the core of the article, but note two things: a) the original is worthy of the 6 minutes Billfold helpfully tells us it will take to read it, and b) warning: language ahead.
If any man ever hit you, if anyone ever sexually harassed you, you'd tell him to fuck right off. You want to be, no, you will be the kind of woman who can tell anyone to fuck off if a fuck off is deserved, so naturally you start a Fuck Off Fund.

To build this account, you keep living like you lived as a broke student. Drive the decade-old Civic even after the fender falls off. Buy the thrift store clothes. You waitress on Saturdays, even though you work Monday through Friday. You make do with the garage sale coffee table. It's hard, your loan payments suck, but you make girl's night an at-home thing and do tacos potluck.
So let's discuss: ladies, do you have an F-off fund? Is it separate from your emergency fund? Do you keep it a secret from your partner? Would you touch your retirement funds if the situation required it? What advice would you give to younger women starting from zero?
For my $.02 – call me a capitalist, but I've always appreciated a correlation between money and freedom, and have done what it took to save money even on a low salary, including (in my early 20s) bringing for lunch a raw potato and a slice of American cheese (we had a microwave at the office).
Having money in the bank — not tied up in assets like cars or houses — means you can make the best career choice for you (and leave a bad situation, or take your time to find the right situation), and, yes, leave a bad romantic situation.
I've talked before about how my husband and I are Common Potters as far as money management goes (to use the parlance of an old, great Slate series), but I do keep some accounts from before we were married that could become my F-off fund if needed. That money is in stocks and funds, but not in a retirement vehicle.
For those of you who don't have such accounts, you may want to consider the Sometime Sharer method of married money management (where you each keep a set percentage of your income and move it to private accounts, with the other percentage going to a joint account), or you may want to weigh the penalties for taking money out early from retirement vehicles like 401Ks and IRAs.
Ladies, what are your thoughts on the subject?