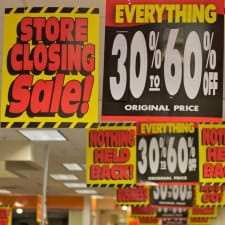 2018 Update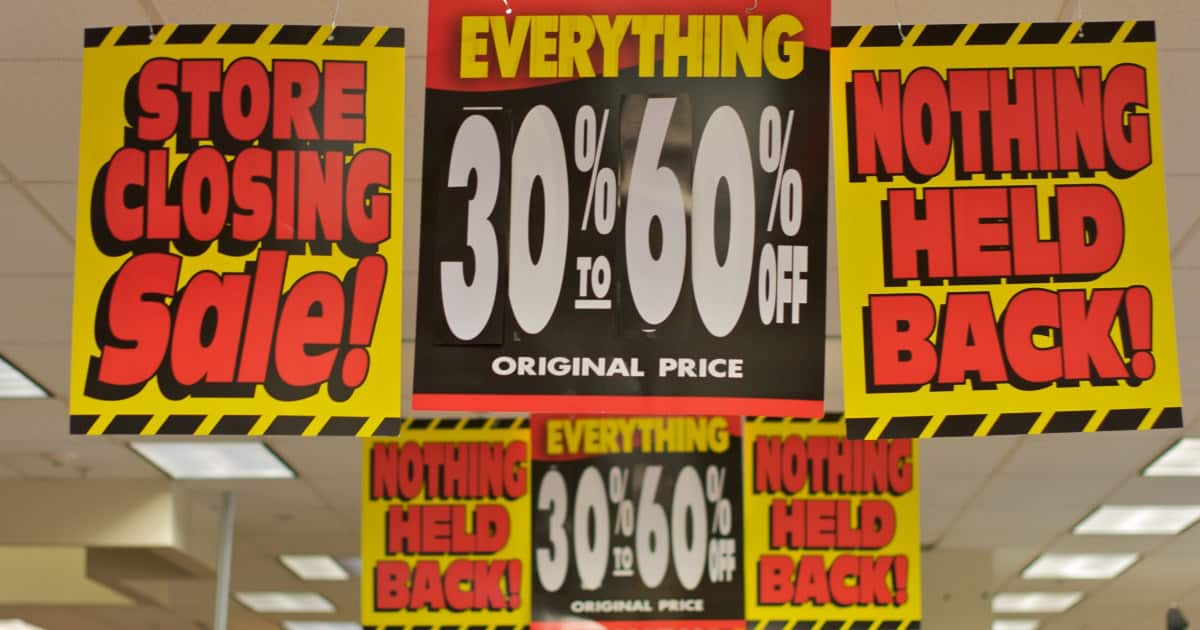 : We still stand by this shopping equation, and we've made some updated graphics for it — but also note that the readers had a ton of great suggestions as well. You may also want to check out our most recent discussion on fashion math.
We've talked before about how to get great deals on clothes, but we've never really delved into The Shopping Equation. (Pictured:  Big trouble, originally uploaded to Flickr by jakerome.)
Basically, before we buy any piece of clothing, we do a general assessment — a shopping equation, if you will:
How many seasons can we wear it? — Is the fabric or color going to leave you stuck in one season only? Is the quality of the piece high enough that it's going to last you (if you take care of it well)? Is the piece too trendy? Subtract $5 for each season you expect to be able to wear it in. So, for example, the $295 BOSS skirt from earlier today — we would expect something like that to last at least three years with proper care, and it can be worn for all four seasons. So we'd subtract $60 from the perceived cost of the piece.
How many compliments will you get on it? Add at least $5 per compliment. (This comes in handy if you're considering a new bag, or a trendier piece like a Balmain blazer or the like.)  (In practice, we find this works better in the reverse — after buying an item of clothing we've found some pieces to be absolutely irreplaceable because the actual cost of the clothing was so dwarfed by the number of compliments we received on it.)
What is the care for the item? If it's a natural fiber like wool, cashmere, or silk, we will almost always take our chances and wash it in Woolite eventually — and so far, with good results. On the other hand, "dry clean only" labels should really (probably) (so they say) be taken at their word — meaning it adds a cost of $5-$10 for every time you have to dry clean it. Sometimes there's no way around this, and it doesn't add that much to the cost of the item because you don't have to dryclean it more than once or twice a season. (Winter coats — wool suits — etc.)  However, if you're considering a rayon "dry clean only" sweater shell for $20, be aware that the actual price to you will be much higher.
How many DAYS will you wear it? We did this math when we were considering buying a fancy watch. Let's say you wear it 5 days a week for five years — it's a statement piece and you'll be glad to have it every day you wear it. Let's say that you're so glad to wear it, that you'd be willing to drop $2 in a bucket for each day. We'd subtract $2600 from the perceived cost of the watch. ($2 a day, five days a week, for 52 weeks, for 5 years.)  (The corollary here:  how long have you wanted it? If you had put $2 a day aside every time the thought crossed your mind, that Vuitton bag starts looking downright reasonable.)
What interest will you incur on it? Finally — we talk a lot about splurge items on this site (every Monday!) but part of the equation when buying clothing or accessories should always be:  do I have the money in my bank account to pay for this right now? Your clothes purchases should never put you in debt. If there's some circumstance you just can't resist, you should add your credit card's interest rate onto the purchase of your clothes. That "deal" may start to look a lot less appetizing.
Readers, those are some of our factors — how do you decide whether to buy something? When to splurge? When to snap the deal up?