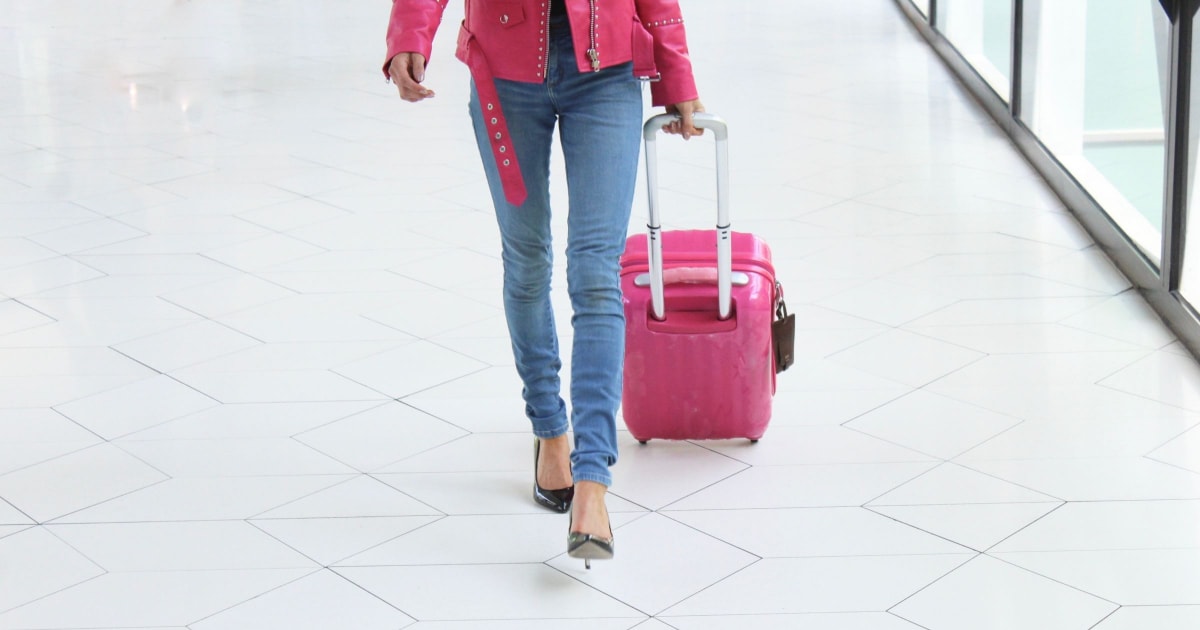 Traveling with your boss and coworkers can be surprisingly difficult — the first time I took a flight with my boss I remember wondering how I should dress, whether I should "visit" her during the flight to check in/chat, and more. Thankfully, Road Warriorette has some great suggestions for how to travel with your coworkers (and you can check out her earlier post on what to pack for business travel). I'm thrilled to have her back! – Kat.
Business travel is something so many of us do all the time, but even after several years' experience can still be tricky. Add another person to the mix, and things can definitely get interesting. Sometimes traveling with a coworker can make an otherwise monotonous trip fun. On the other hand, it can also make an otherwise productive trip really, really awful. In my years of travel I have experienced both of these scenarios. Below are all issues that I have personally experienced, but unfortunately there are many other potential problems. A few tips for minimizing the things that could go wrong:
RoadWarriorette's Tips for Traveling with Your Coworkers
Be prepared. For most trips, plan on carrying on instead of checking your bag. If it's a longer trip, check with your traveling companions to see if they are checking, because you don't want to be the one that everyone is waiting for! Also, know your itinerary and necessary addresses when you arrive. The goal is to be competent and easy to travel with, not high maintenance.
Don't overindulge. Winding down at the end of a long day with a glass (or two, or three…) of wine can be fun. But don't get sloppy. It is so not impressive to see a coworker throw up in the back of a cab, with the division director looking on. Four years later, we are still talking about that one. It doesn't look good (understatement), can lead to a multitude of problems and causes the next day to be really painful. Plus you will be more likely to share too much personal information if you drink too much. Which leads us to…..
Avoid oversharing. Traveling with someone creates a sense of intimacy. Working together, flying together, and eating meals together can foster a sense of closeness that may not hold up once you're back in the office. Remember, the person you are traveling with is still a co-worker. Just because you are with them for three days solid doesn't mean they need to know that you and your spouse are trying to have a baby, or that your husband cheated on you, or that you're looking for another job.
Maintain boundaries. During a trip this year, my coworker got a little drunk and told me long stories about marital troubles, going on in excruciating detail for a while. It was kind of awkward for me, to say the least. When you are the recipient of oversharing, exiting gracefully can be a challenge. If it seems like things may be getting too personal, try to steer the conversation back to neutral territory, and wrap up as quickly as you can.
Get your work done. Just because someone is traveling with you doesn't mean work obligations go away. You still need to check email, finish documents, and prepare for the next day. Make sure you're not sacrificing work (or sleep!) for socializing.
Avoid romantic entanglements. I would hope this would go without saying, but just in case. Please, please do not get physically or romantically involved with a coworker on a business trip. Especially your boss.
These are some of the Corporette readers' favorite items for business travel…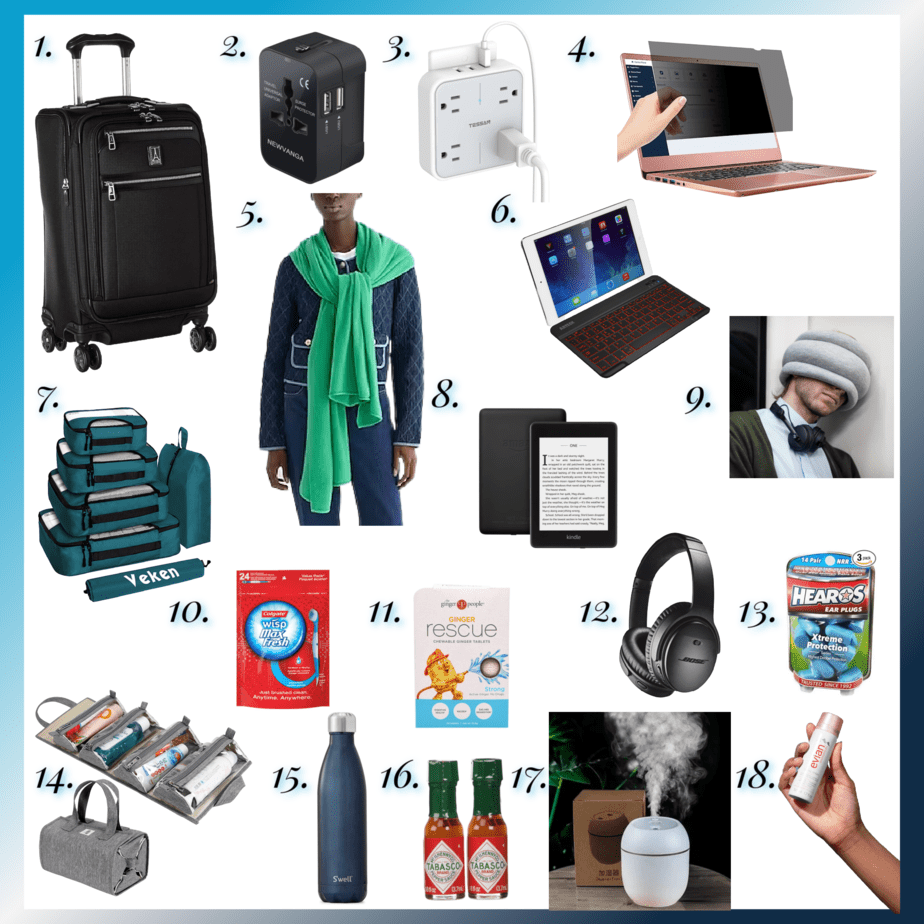 Tips for Traveling With Your Boss
Things can be even dicier when it's not just a coworker, but your boss that's your traveling companion. If you are traveling with a superior, you have to be on your best, and most competent, behavior. You want to come across as low maintenance as possible, and this can extend from your suitcase to your clothes to your dinner orders (remember When Harry Met Sally? Don't be Sally!!).
The above tips are even more important in this situation, and here are a few additional tips to look calm, collected, and like you know what you're doing.
Be competent! This touches everything you do, starting with your suitcase. Know the airline's guidelines so that if you are carrying on, your bag is within the correct size requirements. Also, make sure you can lift it into the overhead bin without throwing out your back or making weird noises. I recommend a simple, solid colored, neutral suitcase. Black is great, but blue, gray, brown, and red should also work. Although I love my bright pink suitcase, I try to channel Elle Woods only on personal trips.
Be productive. While on the plane with your superior, working is never a bad thing. If that's not an option, look at a magazine that you could show your grandparents: Real Simple, In Style, something in that vein. (Not People or Us Weekly, please! Unless you're sure that your boss shares your obsession with Brangelina.) Another option is to read a book. You don't have to try to come across as a pseudo-intellectual, but please don't read anything that looks like a trashy romance or something called "How to Get Your Boss's Job." This is a great excuse to finally get a Kindle! No one knows what you're reading.
Know where you're going. When you arrive, make sure you know where you are going and have a plan for getting there. You don't necessarily need to do anything above and beyond what you would do when traveling alone. Just make sure, for example, you know the address of the office, what car rental company you are using, and the general location of your hotel. Long ago, I was traveling with a coworker and I couldn't remember the name of my hotel, I just knew it was some kind of Marriott. I had to call all over the city to find my reservation (because I didn't have access to my Rewards number or my confirmation code), and then it turned out my hotel was literally on the airport property. Way to look competent!!
Look professional. During any downtime that you spend with your boss, wear something comfortable but cute and well put together. It's pretty unlikely you'll have to wear a suit to dinner (unless of course you're going straight from the office), so maybe a pair of slacks or dark jeans, a nice top, and cute shoes. Don't wear anything that would make someone think you are going to a bar: nothing revealing, no too-tall shoes, etc.
The goal is to exude confidence and competence at all times. I know it doesn't seem fair that someone could be judging you during "off" times, but that won't stop them from subconsciously doing it. If a behavior could even remotely be considered questionable, don't do it. But this is a time that you can show how skilled you are in areas your boss doesn't usually get to see–so take advantage!
Readers, do you have any tips to add about traveling with your boss, or tips for traveling with your coworkers? What are your crazy coworker travel stories?
(2020 updated image (woman in heels and red leather coat with a carry on bag) via Stencil. Originally pictured: Carry-on., originally uploaded to Flickr by _Fidelio_.)