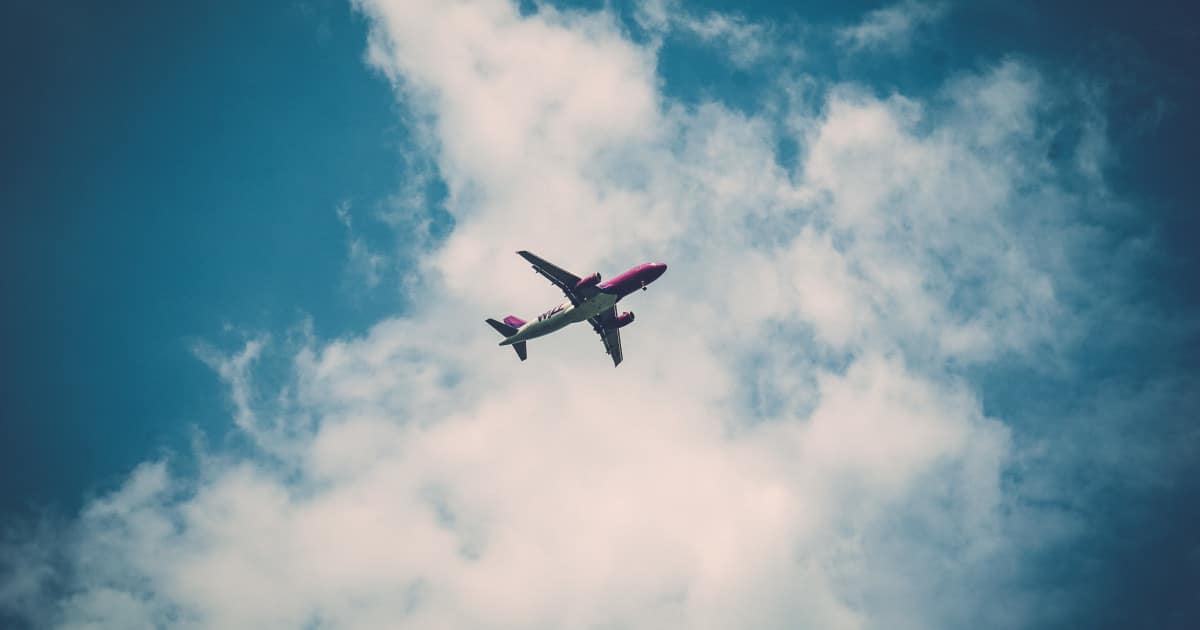 Today's guest post is written by reader and blogger Road Warriorette, who blogs about business travel. She was nice enough to collect some of her best tips for female business travelers us here on Corporette…
When you find out about that first business trip, anxiety can ensue. You have questions about what to take, how to pack, what suitcase to get, what you need on the plane, etc. There are even more questions if you happen to be traveling with your boss! When I first started traveling for my job four years ago, there were no resources for women business travelers. The only article I could find had a tip about not putting on your nylons—yes, they said nylons—until you arrived at your destination, because if the plane crashed they could catch on fire. Seriously.
Here is my packing list for a four day trip (the most common length of business trip, if Google search terms are anything to go by), my favorite general travel tips, and advice for traveling with your boss. Good luck, and happy travels!
These are some of the Corporette readers' favorite items for business travel…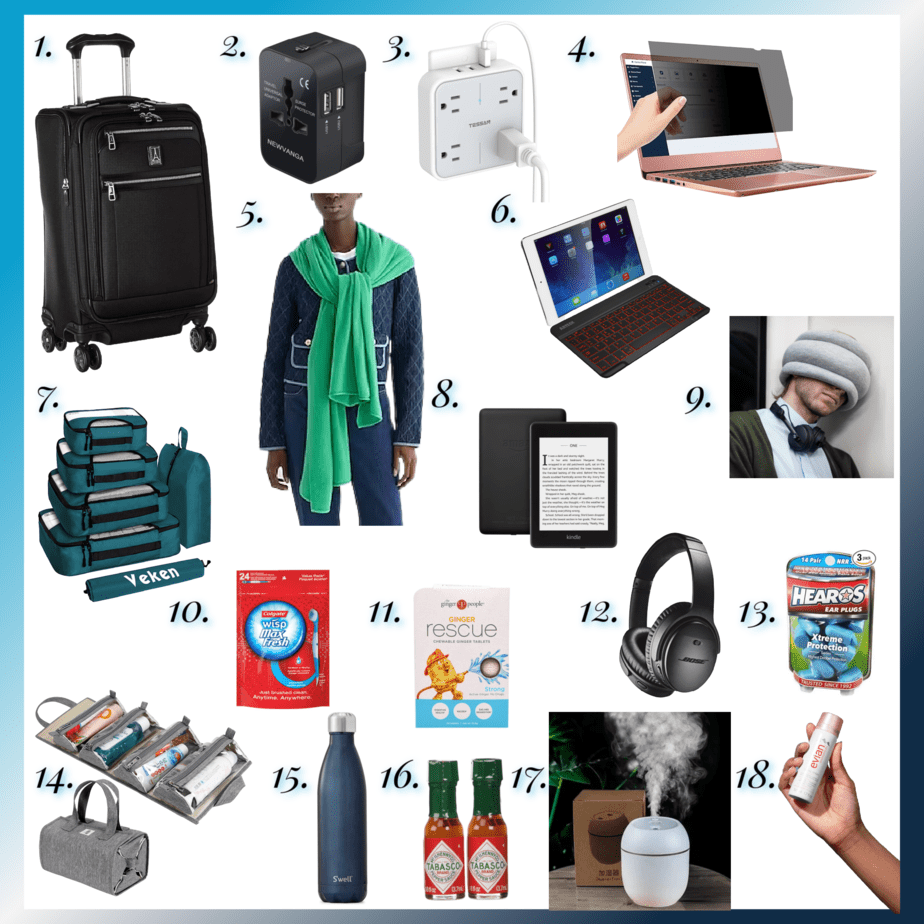 What to Pack for a Four Day Trip
In your suitcase (try this one from Samsonite or this one from Tumi) (Choose your travel outfits from these clothes as well)
• Two bottoms (i.e., slacks and a skirt), one comfortable for travel, and a coordinating jacket if needed
• Four tops that go with both of your bottoms
• At least one light jacket or sweater (unless you need a heavier jacket)
• No more than three pairs of shoes, including a pair of flip flops for the hotel room
• Enough undergarments, including socks/hose
• PJs
• Your favorite work-out or yoga outfit
• Toiletries, makeup, hair stuff (brush, curling iron)
• Chargers (phone, laptop, etc)
In your purse/briefcase
• Phone, wallet, lipstick, keys, etc.
• Boarding pass
• Laptop
• Plastic bag of liquid toiletries
• Scarf/pashmina
• Book or magazine
And with that you should be good to go! Carrying-on for a four day trip is pretty easy.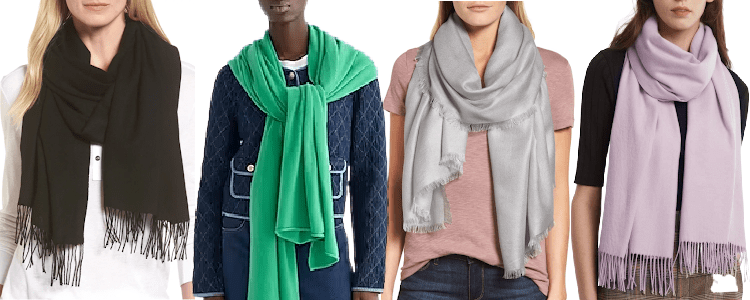 General Tips on Planning Your First Business Trip
• Flat, slip-on shoes are best for day of travel. They allow you to move quickly through the airport, go easily through security, and be comfortable on the plane.
• Bring a scarf or pashmina for the plane–use as a blanket, a pillow, or whatever you need.
• If you can at all avoid it, don't bring anything that wrinkles or that you have to iron. Ironing will just waste time and stress you out.
• Bring clothes that fit into one color scheme, i.e. black or brown. This way they all match, and you can pack fewer pairs of shoes.
For the plane:
• Don't throw your bag in an overhead bin that is way in front of your seat if you can at all help it. It's not courteous to the people that sit under that bin and would like to put their bags there.
• If it's a long flight, bring an eye mask and earplugs or noise-canceling headphones so you can rest.
Packing:
• I bring my own shampoo/conditioner, because I travel so much if I use whatever random products the hotel puts out my hair gets mad; a couple of great sources are 3floz.com and Sephora.
• Eagle Creek packing cubes are helpful for the small items (underwear, socks, hose, etc); they will help you save a ton of space.
• I have three small bags for my toiletries–one for liquids (that gets taken out at security), one for non-liquids (toothbrush, deodorant, etc), and one for make-up. This allows me to fit them in my suitcase wherever they will go instead of taking up a lot of room.
• And don't forget about my new favorite tip from Corporette readers! Use spare contact lens cases for small amounts of liquids, such as face soap, moisturizer, eye makeup remover, etc.
Miscellaneous:
• Emergen-C! I take it every day when I travel, sometimes twice. I also bring SoyJoy and Atkins bars with me everywhere in case food is hard to find (or I'm stuck on a plane).
• I use my White Noise iPhone app a lot in hotels, especially when the walls are thin, there is a highway outside nearby, or the air-conditioning unit is super loud off and on.
If your superiors are there:
• If you are traveling with your boss, you have to be on your best, and most competent, behavior. Keep this in mind with everything you do, starting with your suitcase. Be familiar with the airline's guidelines so that if you are carrying on, your bag is within the correct size requirements. Also, make sure you can lift it into the overhead bin without throwing out your back.
• While on the plane, looking like you are working is never a bad thing. If that's not an option, look at a magazine that you could show your grandparents: Real Simple, InStyle, something in that vein — not People or Us Weekly, please, unless you're sure that your boss shares your obsession with Brangelina — or read a book. You don't have to try to come across as a pseudo-intellectual, but please don't read anything that looks like a trashy romance or something called "How to Get Your Boss's Job."
• During any downtime that you spend with your boss, wear something comfortable but cute and well put together. It's pretty unlikely you'll have to wear a suit to dinner (unless of course you're going straight from the office), so maybe a pair of slacks or dark jeans, a nice top, and cute shoes. Don't wear anything that would make someone think you are going to a bar: nothing revealing, no too-tall shoes, etc.
• And I hope this would go without saying, but just in case. Please, please watch your alcohol intake. Getting drunk and throwing up in a cab with your director looking on is not going to make the impression you want. (I saw this happen, and trust me, three years later we still talk about it.)
• The goal is to exude confidence and competence at all times. I know it doesn't seem fair that someone could be judging you during "off" times, but that won't stop them from subconsciously doing it. If a behavior could even remotely be considered questionable, abstain.
Readers, what are your best travel tips? Any amusing "if I'd only known then what I know now" stories? What are your top tips for how to plan your first business trip?
2018 Update: All images via Stencil. (Originally pictured (2010): Plane landing in Manhattan, originally uploaded to Flickr by John Wardell (Netinho).)