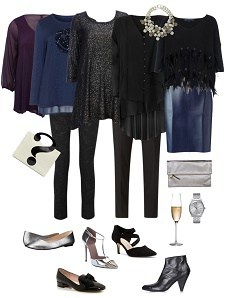 Like these posts? Follow us on Twitter or Facebook — this is the edited version of what we're reading! (We also tweet if we hear about a good sale through our CorporetteDeals Twitter feed.) You can also follow us on Pinterest and Instagram, or by our RSS feed.
Psst: Did you know that right now Corporette readers can get 15% off at UKIES with the code CORPORETTE? Readers say they are truly comfortable shoes!
Psst 2: After seeing a ton of reader requests for outfit inspiration from real working women, I'm going to try to start featuring some on the Corporette Instagram account.  If you've got a killer work outfit, send it in!  If you have your own Instagram and want to be featured with credit, use the hashtag #RealWomenWorking to be considered… if you want to be anonymous (or don't have an Instagram account), please take a snap and email us (headless shots are OK).  (I hope it doesn't need to be said, but women of all sizes are welcome to submit!)
On CorporetteMoms Recently…
Did we miss anything? Add 'em here, or send them to [email protected] Thank you! Also: Are you a mom or mom-to-be? Don't miss this week's news update at CorporetteMoms.