Like these posts? Follow us on Twitter or Facebook — this is the edited version of what we're reading! (We also Tweet if we hear about a good sale through our CorporetteDeals Twitter feed.) You can also follow us on Pinterest.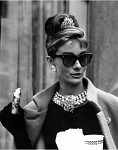 – The Careerist ponders diamonds and pearls at the office.  (I say, hooray for pearls.)
– Two different bloggers sing the praises of drugstore dupes for higher-market things — Capitol Hill Style talks about her favorite drugstore brightening powder, and Pretty Shiny Sparkly talks about her favorite drugstore bronzer. Meanwhile, I've been trying to research a new blush for myself and found this interesting gallery of the 6 best and 6 worst blushes from Total Beauty.  Amazingly I own almost all of the ones on the "worst" list.  Harumph.
– Ask a Manager tackles the fragrance-in-the-office question.  (Here's the Corporette post on wearing perfume at work.)
– For those of you with billables (and on the East Coast) — are your billable targets being adjusted after the hurricane? Above the Law points out at least one firm that is adjusting the targets.  Along those lines, The Careerist has a list of seven hang-ups sure to kill your attempts at rainmaking.
– Above the Law shares one exhausted BigLaw mom's departure memo.
– For those of you flying the friendly skies – do you know the fastest way to "elite" status?  Mommy Points shares her tricks (hat tip to Road Warriorette).  Similarly, Savvy Sugar has some tips for how to save money on clothes.
Did we miss anything? Add 'em here, or send them to [email protected] Thank you!