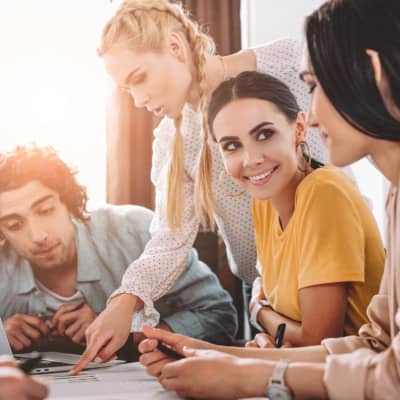 2018 Update: We still stand by this advice on what to wear on the first day at a very casual law office — but you may also want to check out our newer discussion on what to wear on your first day at work.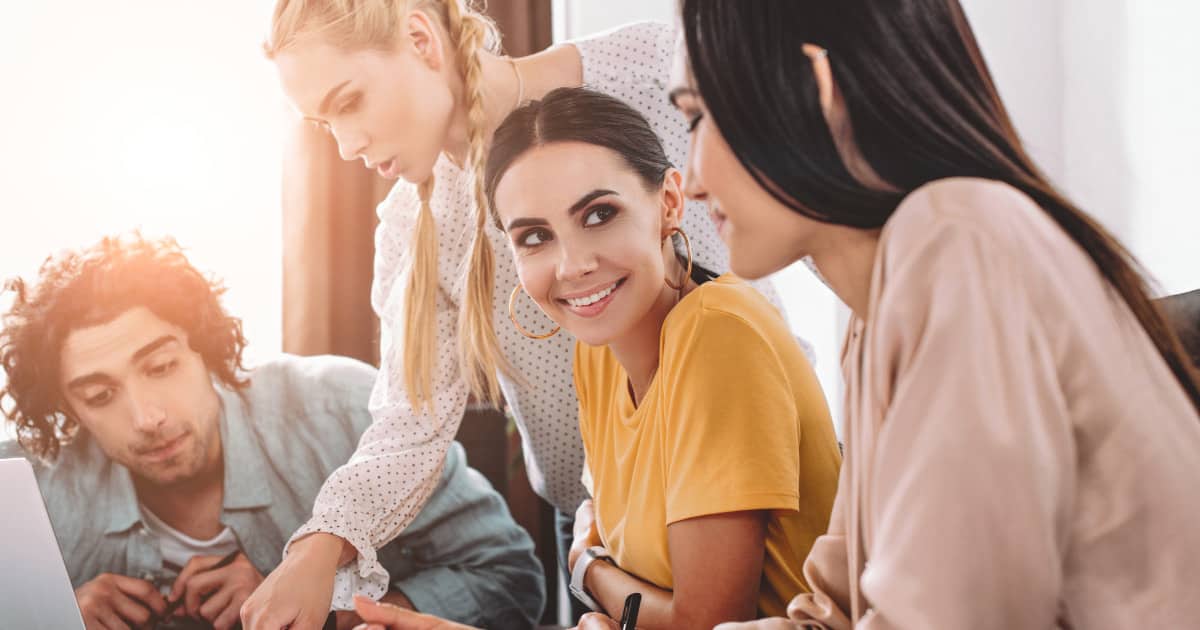 (You may also want to check out our Ultimate Guide to Business Casual for Women!)
What should you wear on your first day at a very casual law office? Reader F wonders…
Thanks for the great blog – it's been holding my hand, fashion-wise, since I started law school. I have a question: what should an articling student wear to work (especially on my first day) at an extremely casual law firm populated with some very prestigious lawyers? By "extremely casual" I mean that the last time I saw my principal at the office she was wearing ripped jeans and a vintage poncho/jacket sort of thing. She is a very senior & highly respected lawyer, and I am a lowly student, so my quandary is this: on the one hand, I don't want to look like an overdressed nerd in a suit, but on the other hand, I clearly do not have the seniority to dress as she does. How to split the difference? What should I wear on my first day? Thanks!
Great question, F — you're right to assume that you need to bank some credibility before you can start wearing very casual things. We've talked about how to have a great first day on the job, as well as what to wear for a business casual office, but we haven't talked about what to wear at a very casual office. For my $.02, this is very field specific — and for most lawyers I'm going to fall on the "be safe and wear a suit" side of the continuum. Your job involves representing other people, not yourself; your job requires you to get immediate respect on first impressions (e.g., from judges and juries) — and your boss wants to know that you understand that. Since you describe this as a "very casual office," I'm guessing the odds are approximately 90% that you're going to immediately take off the blazer and leave it in your office — so make sure you like your outfit sans blazer — but you still want to show up and have that "I'm here and ready to work!" conversation in your suit. (You can then let your blazer live at the office to become your wear-with-everything black blazer.)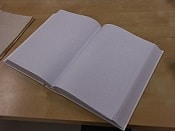 The real question, in my mind, is what to wear the second and third day on the job, when people will expect you to be a bit less formal (unless you know you have something big coming up). For planning purposes, I'd stick with very conservative, classic pieces (knee-length dresses with sleeves and high necklines, full length trousers, button-front blouses, blazers), but start to have some fun/show some personality with your shoes, jewelry, and how you wear the pieces (e.g., fun with layering, scrunched up sleeves on blazers and blouses, etc).
Readers, how would you advise a lawyer on what to wear on the first day at a very casual office? For those of you in professions where "suit=nerd," what would you tell Reader F to wear? 
Pictured: Clean slate, originally uploaded to Flickr by mikecogh. Social media images (2018 Update): Deposit Photos / AllaSerebrina.