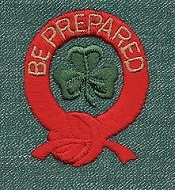 2017 Update: We still stand by this advice on how to make your first day on the job a great day— links have also been updated below.
With interns everywhere starting soon (to say nothing of college graduates), I thought we should have an open thread about what your best advice is for the first day on the job (and, hey, your first week!). We've talked about how to build a wardrobe for your summer internship (as well as no-duh tips in general for your summer internship); we've also talked about how to avoid acting young, and how to look professional without looking like you think you're in charge — but I don't think we've talked, specifically, about first day tips.  For my $.02, these are some of my top tips:
Before the First Day
Read the company's website, particularly if they have a "Press" section.  Consider Googling further to learn more than just what's in the press release on their website.
Google your company to see if it's been in the news or mentioned otherwise.  If you haven't already set up a Google Alert, do it now.
Research your liaison.  If you have the name of your contact or liaison, search for their name on the company website.  You may find mentions in press releases or a bio, but for smaller companies you may just find a listing of responsibilities.  You may also consider checking out their LinkedIn or even their Facebook page.  There is, of course, a fine line between being creepy and being well prepared, so be smart about what you ask him or her about at your first meeting.  Fair game:  responsibilities at the job, career path, school background.  Getting creepy: your making any comments about kids, significant others, or recent vacations the person may have posted about on Facebook.
First Day Tips
Look as professional as you did on the job interview. Don't worry about wowing them with a new dress, or about "boring" them by repeating a suit — your clothes should be a non-issue the first day. Depending on where you work you may also want to be prepared to take a corporate headshot, either for the company website or for an informal "meet the interns!" memo that is often passed around.  You may want to check out some of our previous what not to wear to work lists, if only to avoid wearing something eyebrow-raising on the first day.  Briefly, you may want to avoid: cleavage of ANY kind, bare legs, open-toed shoes (this includes peep toes), or wearing a sleeveless dress with nothing covering your arms (such as sleeves, a blazer, or a cardigan).
Show up early. This is one of those situations where if you're on time, you're late. If you get there super early, sit in a nearby coffee shop until about 10 minutes prior to start time, and then go in.
What to bring: A notebook and a pen.  Your ID(s) — bring your passport if you have it handy — as well as a blank check (often asked for for direct deposit).  I'd also bring a few paper copies of your resume, particularly if anything "new" has happened since you interviewed (you published a paper, you got on a great journal, you won an election in one of your activities) — you may meet a liaison or other superior who will guide you through the internship, and it never hurts to hand them an updated copy of your resume and point out the new things. You may also want to consider bringing lunch for yourself, or at least a snack.
What not to bring:  Anything that might slow you down if there is unexpected security in the building (e.g., a Swiss Army knife on your keychain); a box of stuff to decorate your work area (save it for later in the week if you do want to decorate your space).
Prepare to spend a lot of time doing administrative stuff.  Paperwork!  Computer setup! Email setup!  Voicemail setup! This may be the bulk of your first day.  Don't presume you're going to immediately have access to a computer and printer as soon as you get to work.
Repeat people's names.  Whether you're meeting two people or twenty people, this tip always helps — remember people's names by repeating their names back to them as soon as they say it.  "I'm Bob, I'll be your mentor this summer." "Hi Bob, I'm Kat."
Take notes.  Take notes in meetings, whether it's a presentation by the HR department or a new work assignment.  Take notes after meetings (who you met, impressions, future items to look into).  You may even want to take notes beFORE meetings if you're given advance notice of anything.  For example, let's say at 11:40 you're told to come to a meeting at noon about [a case, a project, a company, a client, etc.] You have twenty minutes to research whatever the meeting is about — get a feel for what it is already, as well as any questions you may have about it.  Call me an old-timer, but for my money the only way to take notes in any meeting (or refer to notes) is on paper — most superiors will think you're checking your texts or emails if you're glancing at your phone or typing on your phone during a meeting.
First Week Tips
Keep your personal social calendar as clear as you can during the first week.  This can help in two ways…  A) You may need more time to decompress than usual this week — personally, meeting new people always tuckers me out.  B) It leaves you free to partake in social opportunities that may arise at work — you don't want to miss an impromptu cocktail hour (and the networking opportunities therein) because you have to be somewhere else.
Email people in the company you want to work with, very briefly.  "Hi, my name is Kat; I'm a new intern this summer.  I'm fascinated by [Your Specialty Here]; I've attached a recent resume.  Do you have any projects right now that you need a hand with? I'd love to help any way I can."  If they say no (or something vague like "Ill keep you in mind!"), ask them to lunch and tell them you'd love to hear about their career/job in general.
Introduce yourself to your neighbors, if they haven't introduced themselves to you.  If you can, do a bit of research on who they are and what they do; that will help you say something like,  "Hi, I'm the new intern; I'll be sitting in Room __.  I understand you're in charge of ____?  I'd love to hear more about that or help you if I can."  If you don't really know what you want to do at the company/firm, this is a great place to start.
Bring some stuff into your office/desk.  Again, this is not first day stuff, but things that I think are acceptable for the first week: a tissue box, a colorful calendar or something else, a blazer to keep at the office, and a basic pair of pumps to keep at the office; perhaps even a few shelf-stable snacks like granola bars or an oatmeal packet.  Depending on where you work and what your job entails, I would also consider bringing a pair of glasses if you wear contacts, as well as a pair of sneakers and socks.  (The sneaker/sock suggestion is, perhaps, a weird one, but I've heard so many stories of women being forced to walk home in uncomfortable heels (particularly on Wall Street — after 9/11, after blackouts, etc.) that this piece of advice is firmly burned in my memory.  Plus, hey: maybe you can make it to a workout class near the office, or walk home some night just for fun.)
Readers, what are your tips for a great first day/first week?  What mistakes have you seen interns make that could be avoided? What are YOUR best first day on the job tips?
(Pictured at top: Be Prepared, originally uploaded to Flickr by Calsidyrose.)
Picture below via Stencil.