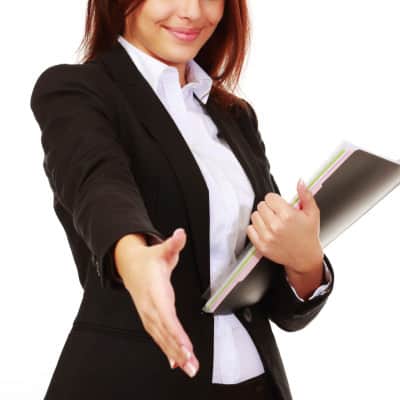 Here's a fun question for today: What are your best tips for someone on what to wear on your first day at work? Do you play it very safe with your interview outfit? If it's a business casual environment and a suit isn't appropriate, what do you wear for your first-day outfit?
We've talked about how to make your first day on the job a GREAT one, as well as what to wear on your first day at a very casual law office, but it's been a while — I can't wait to hear what the readers say!
Here are some factors that I would consider when picking out what to wear on your first day at work:
Professionalism: I always tell people that it's OK to wear your interview clothes to your first day — so if you interviewed in a suit, you should probably wear a suit on your first day. (It's OK if it's the same suit you interviewed in; odds are low your interviewer(s) will remember exactly what your suit looked like.)
This may be a pantsuit instead of a skirt suit, of course (and for my own $.02 would probably be my choice, for comfort reasons as laid out below), but may also be a sleeved sheath dress or something along those lines. (And to echo what commenters are saying: yes, absolutely expect to take your blazer off if you're wearing a suit on your first day!)
Comfort: Of course, you always want to be comfortable, but I'm thinking of some particular situations where I might choose a more comfortable option over something else. For example, you may find yourself having to run around from one department to another, either for introductions or training — so wear comfortable shoes.
These are some of our favorite comfortable low heels for work as of 2023… also check out CK Calvin Klein, Trotters, Sam Edelman, and Sarah Flynt!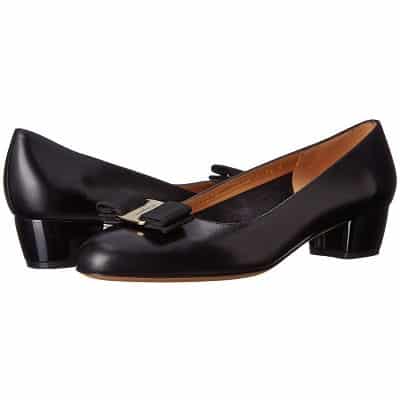 Furthermore, on the shoe point: During a normal workday there are often options to quickly kick off your heels under a desk or change to commuting shoes to run and grab lunch, whereas on your first day those options may not present themselves and you may be in your shoes for nine or ten hours straight.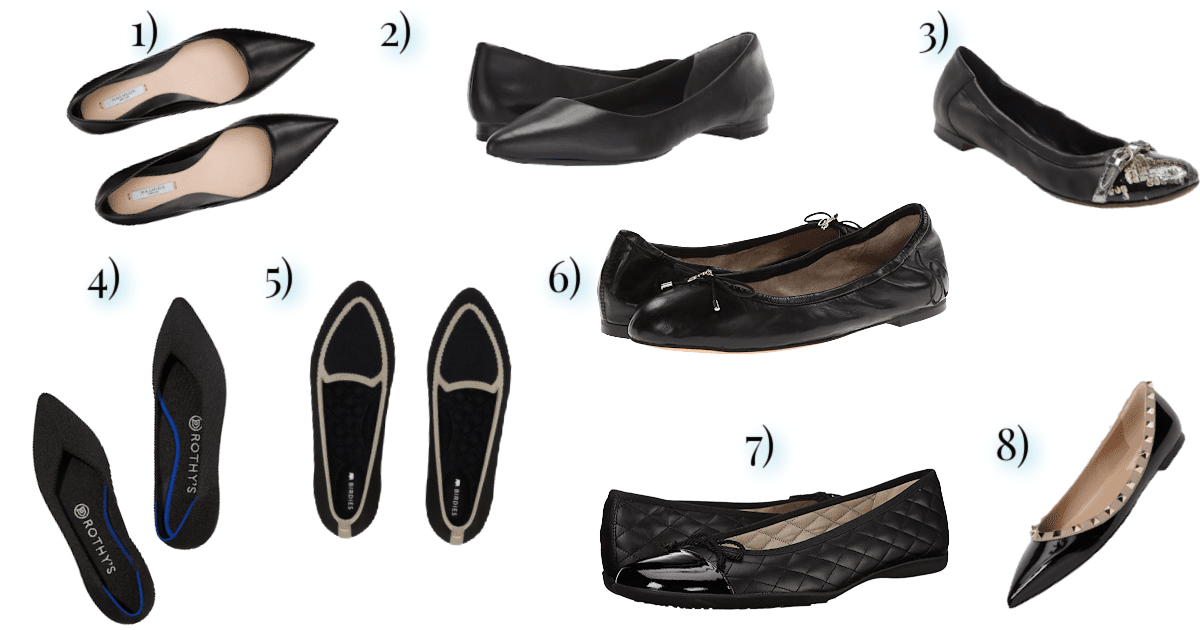 If you're wearing a skirt, I'd urge you to do the Mirror Test because on your first day you may often be sitting in someone's visitor chair, across the desk from them, or (if you're starting with several new workers at once, as in many BigLaw firms) in a group situation like an HR presentation or a packed conference room.
Office temperature: This can be something of an unknown, particularly if you're starting work in a month like May or September, where the office A/C or heat may or may not be switched to the appropriate setting — so dress in intelligent layers! Don't wear a sleeveless dress or shell as your base layer in case you end up sweltering in whatever you intended to wear on top (because if going sleeveless isn't considered appropriate at your new office, you're stuck). By the same token, if you wear something too lightweight you may be freezing all day, so it's a good idea to add a cardigan or blazer to your ensemble so that you have something intentional to put on top.
For a more conservative office, a blazer can be a great topper:
Some of our favorite blazers to wear as separates include: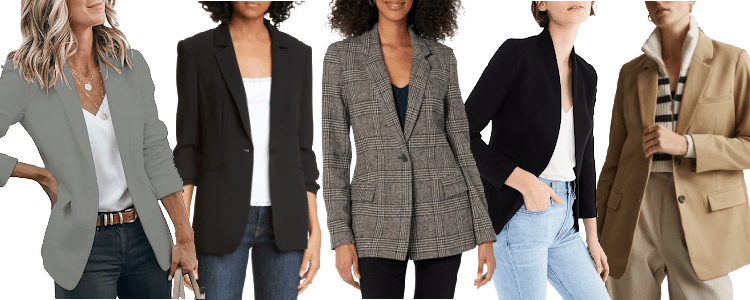 For a more casual office, a sweater jacket can be a great way to add polish:

Pockets: This can be a little like hunting for a unicorn, but if you're between two options and one has pockets and the other does not, then go for pockets.
Stay tuned for a roundup of our all-time favorite business clothes with pockets! Note that a ton of Theory pants have pockets, though, as well as these popular "dress yoga pants" from Betabrand.
Psst: As of 2023, many of the best work dresses have pockets, including M.M.LaFleur, J.Crew, and Boden — Nordstrom also has a bunch!
Readers, what are your best tips for what to wear on your first day at work? Have you ever started a job and really regretted your outfit choices? Do you have any memories (good or bad) of what a work colleague wore for his or her first day at work?
Stock photo via Shutterstock / Dean Drobot.